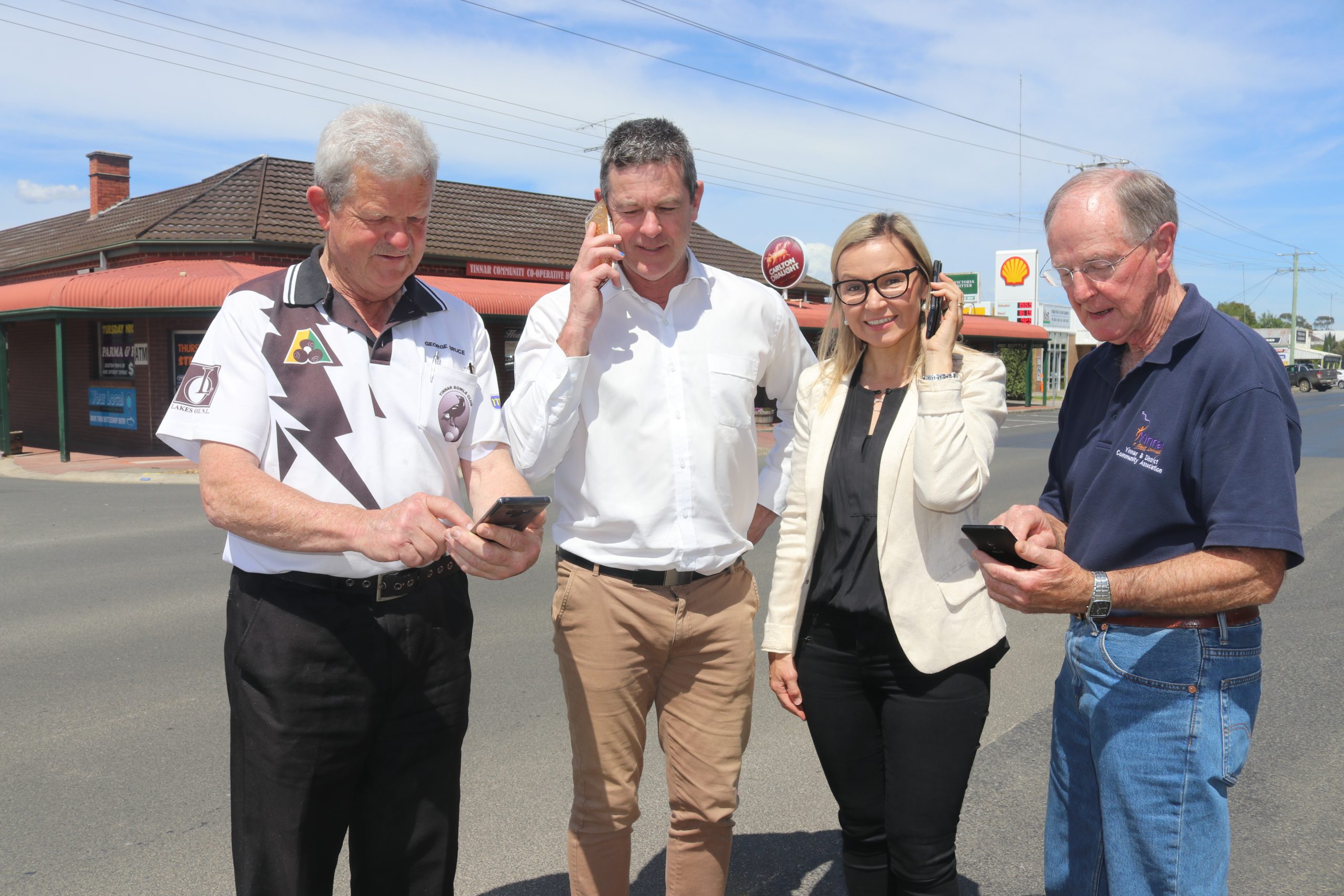 Michelle Slater
Yinnar residents won't have to wave their phones around in vain searching for a signal, now that Telstra has installed a small cell in the township to provide reliable reception and mobile data access.
The small cell will benefit Telstra customers with a 4G device within a 500-metre radius in the town centre.
The new technology is less intrusive than a full-scale mobile base station, and is providing the local network with more capacity and reception, particularly inside main street businesses.
Yinnar business owner George Bruce had been without any mobile signal inside his shop for three years following the introduction of the 4G network.
"We could not make or receive phone calls in the shop here at all on our mobile phones, or even make or send text messages. We now can in every area in the shop," Mr Bruce said.
"Most of our suppliers deal with us directly on mobiles. All our reps have my mobile number and they can use it now."
Mr Bruce said some customers were rushing in and out of his shop so as not to miss vital phone calls.
"This economically impacts the whole of the Yinnar community to have good, stable services, which is absolutely essential in this day and age to use a mobile phone," Mr Bruce said.
Yinnar and District Community Association secretary John Harris said it had been frustrating for the community with patrons having to leave the pub dining room and cross the road to get signal.
"This is an issue for people deciding to leave or stay in a small town. There should never be a situation where very basic essential communication availability is not there," Mr Harris said.
Telstra general regional manager Loretta Willaton said there were a number of mobile base stations on the outskirts of Yinnar, but the new small cell would enhance coverage in the town centre.
She said Telstra was switching on the same technology across 12 Gippsland towns where existing coverage was patchy.
Member for Morwell Russell Northe said he was aware of similar mobile coverage issues in other towns across the Latrobe Valley.
"Many small communities suffer for this same thing and to see Telstra do these upgrades is really pleasing for the town and business people," Mr Northe said.
"If we want to grow our small communities, and Yinnar is a growing community, it's imperative we have reliable telecommunication services."