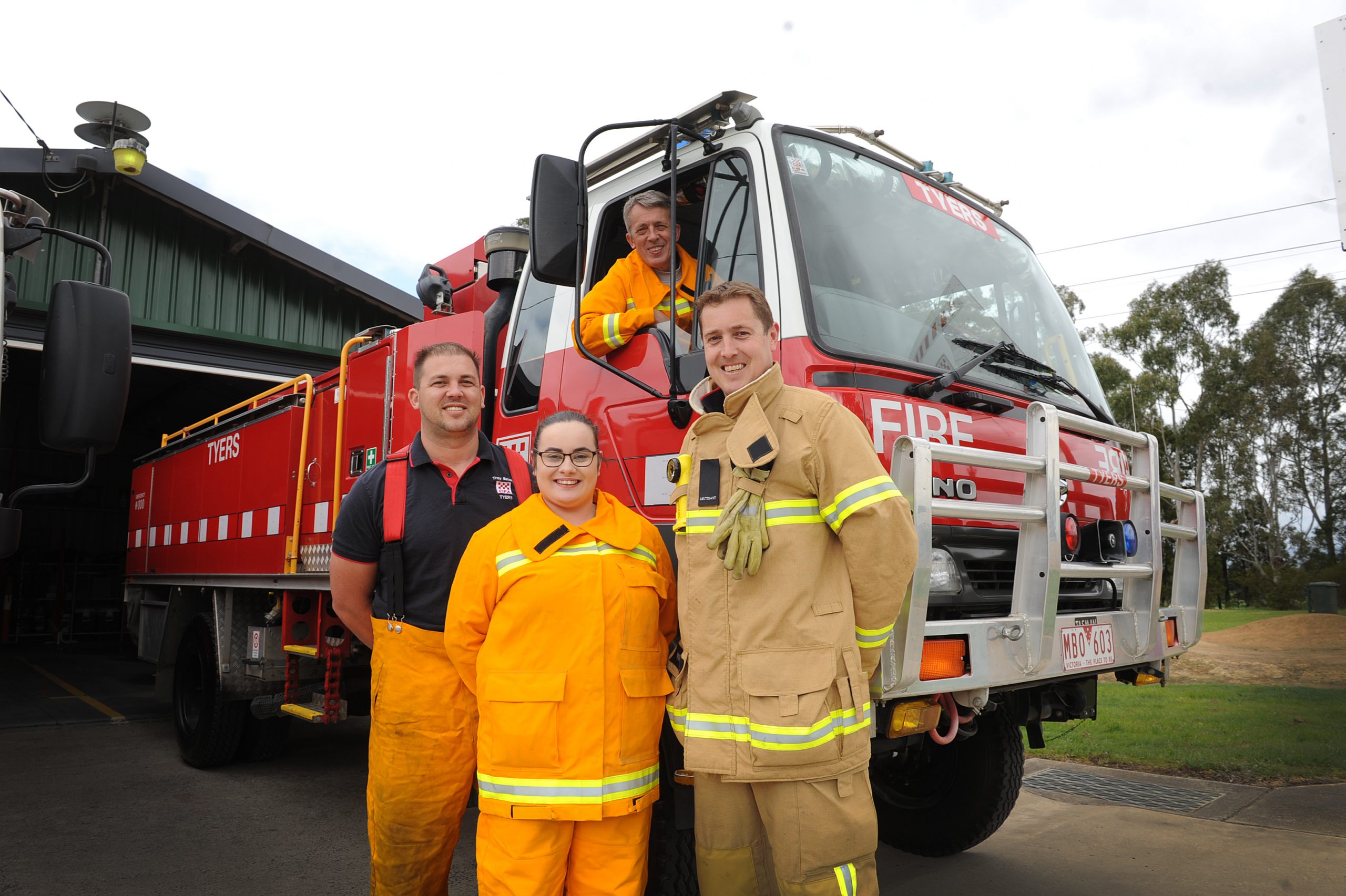 Bryce Eishold
Tyers has been named as the Latrobe Valley town most at-risk of bushfire this summer, as the local fire brigade ramps up efforts to inform residents about the dangers of living in rural communities.

The town will be host to a bushfire exercise later this month, organised by the CFA and attended by every emergency service with the aim to educate residents about potential fire risks later this year.
Tyers Fire Brigade first lieutenant Ross Wisewould said Tyers had been highlighted as the most at-risk town in the region, given its proximity to plantations and natural bush.
"Because it backs up into the vast bushland of Erica and the density of the undergrowth, Tyers is always at risk," Mr Wisewould said.
"The last major fires we had through the area were the Moondarra fires in 2005. They were in the area of Tyers but didn't reach the township, thankfully."
A similar event in the south Gippsland town of Devon North, about five kilometres north of Yarram, attracted more than 160 people recently after the local brigade planned for only about 80 people to show up.
"There's been a lot of interest on social media where we've been advertising it a fair bit," Mr Wisewould said.
The October 27 event will teach residents about fire behaviour and outline several scenarios where people will be able to discuss what they would do in the event of an emergency.
"For instance if people report smoke in the bush it could take us an hour to get to it – so people need to be aware and ready for things like that," Mr Wisewould said.
The event will be held at the Tyers Public Hall, Main Road, Tyers from 10am for three hours (including lunch and a workshop) on Saturday, October 27.
For more information, phone CFA District 27 on 5120 3700.