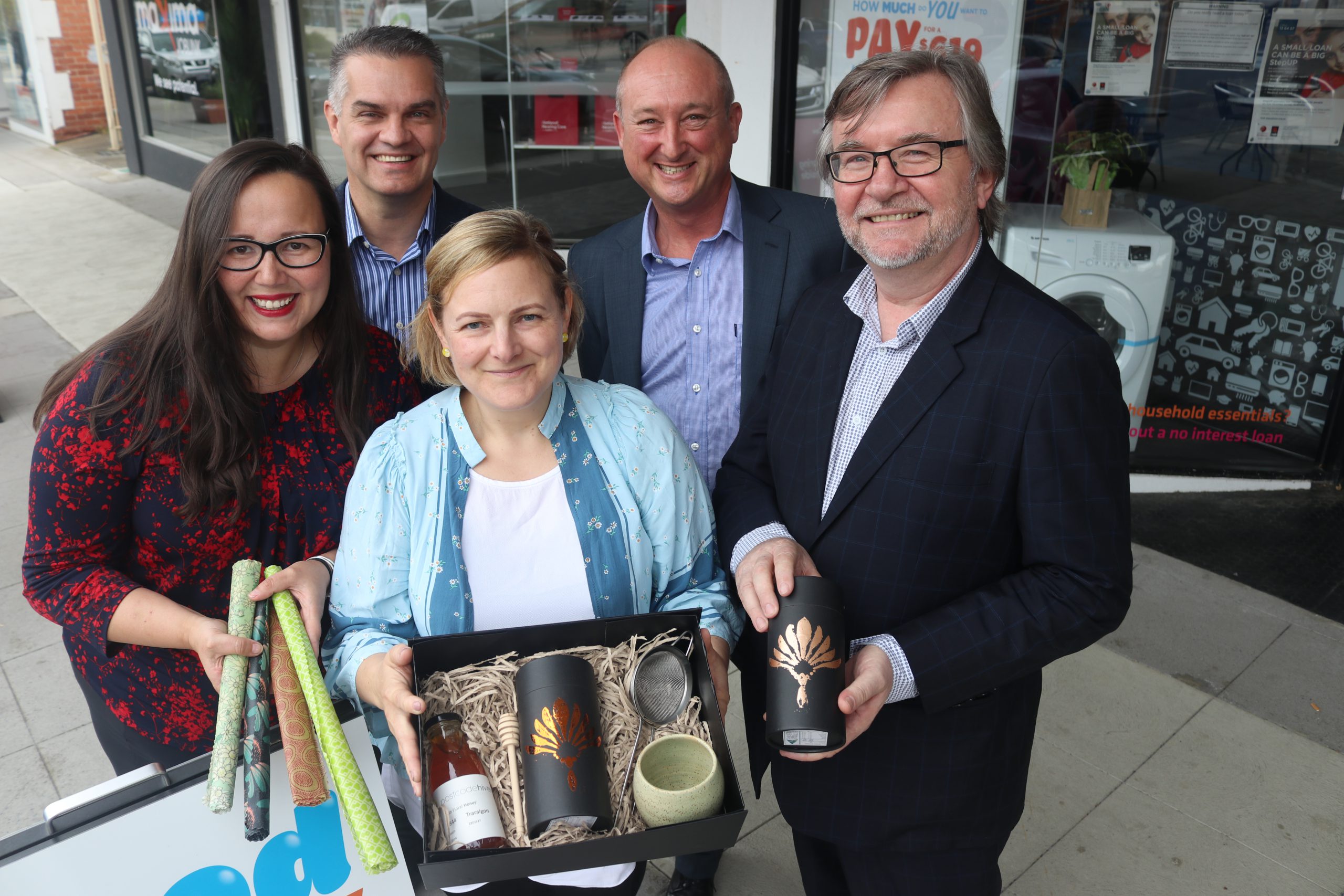 Michelle Slater
Budding entrepreneurs are being encouraged to turn their hobbies into their day job by taking advantage of a new micro-finance program in Morwell.
The LaunchME micro-enterprise and micro-finance scheme is part of the Victorian government's $2.6 million community revitalisation program, and is being delivered from the Morwell Good Money store.
The scheme will help people kick-start their own small business with loans of up to $5000, and is open to anyone in the Latrobe Valley and who earns up to $45,000 a year, or has a health care card.
It will offer aspiring entrepreneurs training, business support, coaching, network creation and access to micro-finance.
Good Shepherd Microfinance head of micro-enterprise Mark Morand said the program would be ideal for sole traders who didn't have a shopfront or were not backed by a retail outlet.
He said the organisation had helped launch a range of businesses in the past, such as handicrafts, tourism, hair dressing and game design.
"Every small business that starts has a positive impact on the business owner and for the local economy, and in an ideal situation, they will become an employer themselves," Mr Morand said.
Morwell entrepreneur Jenny Rogers recently applied for the program to grow her honey products and local hives business.
She makes items such as beeswax wraps and tea and sells them at local farmers and craft markets, and is hoping to get more people on board.
"Hives and bees are a big set-up. We hope to employ someone down the track and we want to establish more hives in the local area," Ms Rogers said.
"I hope to get involved in community gardens, and in the future, run courses to educate people about the environment and which chemicals affect bees in the garden."
Member for Eastern Victoria Harriet Shing said it was important to give people a solid foundation to create local businesses in the area.
"There's a lot to be said for the energy, creativity and enthusiasm that already exists in the area," Ms Shing said.