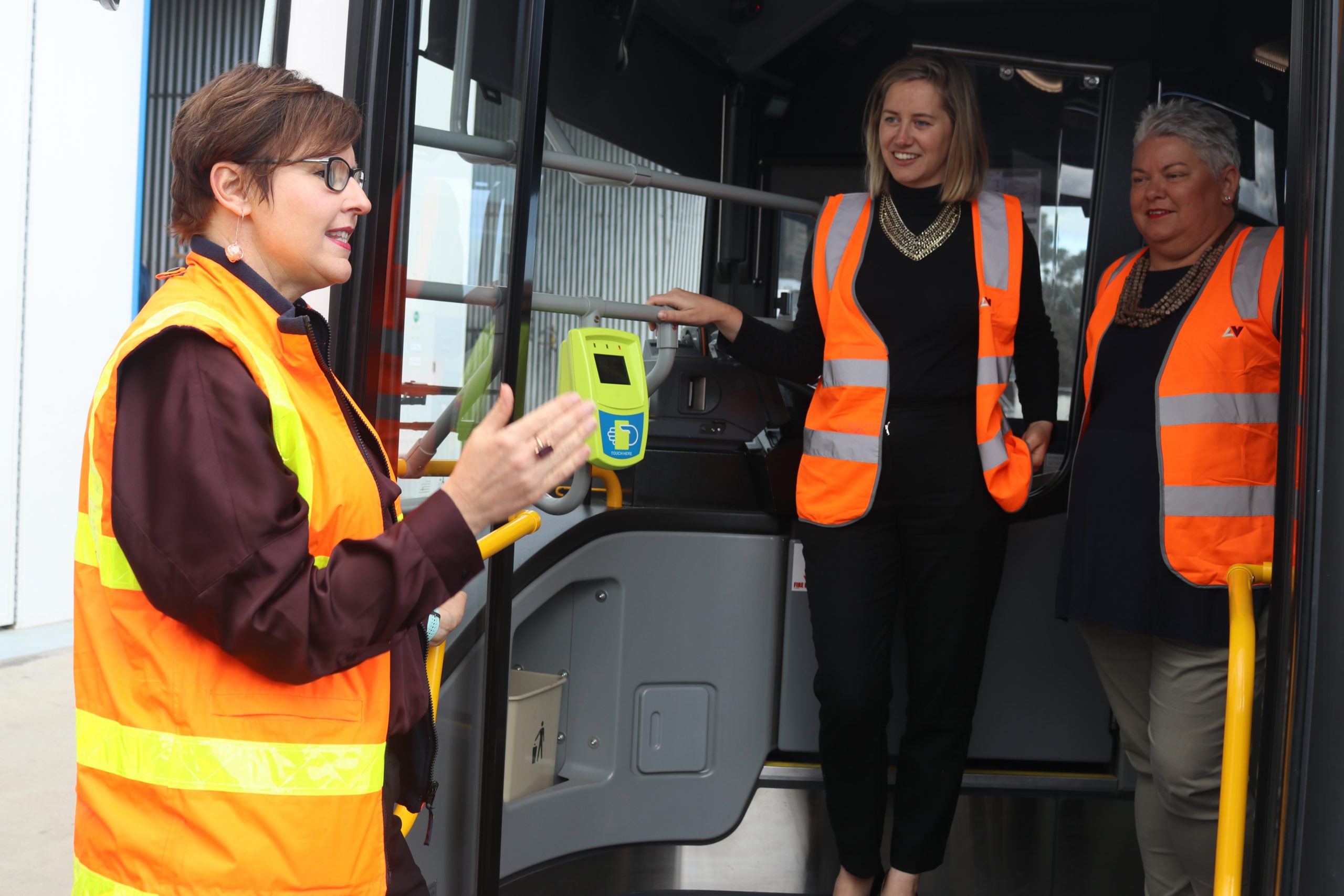 Michelle Slater
A Coalition government would attempt to tackle a regional skills shortage by reinvigorating the Gippsland Tertiary Education Council which was scrapped in 2014.
Nationals training and skills spokeswomen Steph Ryan visited Latrobe Valley Bus Lines yesterday to announce the program's return if the Coalition won the November election.
Latrobe Valley Bus Lines has been struggling to find qualified diesel mechanics with no applicants for two positions it had been advertising for three weeks.
The council would bring business, industry and training providers together to advise the future of the region's education and training and meet the future needs of local industry.
The council would be made up of an 11-member board appointed by the Skills and Training Minister and supported by an executive officer.
"Here we have a fantastic company that is providing a vital service to the Latrobe Valley and can't actually get the trained staff they need," Ms Ryan said.
"We are seeing high unemployment across Gippsland, yet equally, we have employers desperate to find trained people to take up positions. There seems to be a mismatch."
Latrobe Valley Bus Lines general manager Anna Tyben backed the push to support local trades and said the company had been struggling to find qualified diesel mechanics for five years.
She said they had employed a mechanic from India on a 457 visa to fill a position and had also employed adult apprentices on full mechanics' wages.
"We have three apprentices but want to have more and we need more fully qualified diesel mechanics to support apprentices," Ms Tyben said.
The company employs 125 staff and has 100 heavy vehicles, including an Australian-first hybrid bus with another eight hybrid electric-combustion buses on order.
"This is state-of-the-art equipment. It's important for trades people to understand that it's amazing technology to be working with," she said.
"It's an amazing opportunity for people in these roles to be exploring this technology."
Nationals candidate for Morwell Sheridan Bond said pathways between tertiary providers and employment opportunities were vital.
"There are a lot of kids in the Valley who want to stay in Gippsland and if we identify these skills shortages, they can take pathways and we may keep them here that bit longer," Ms Bond said.