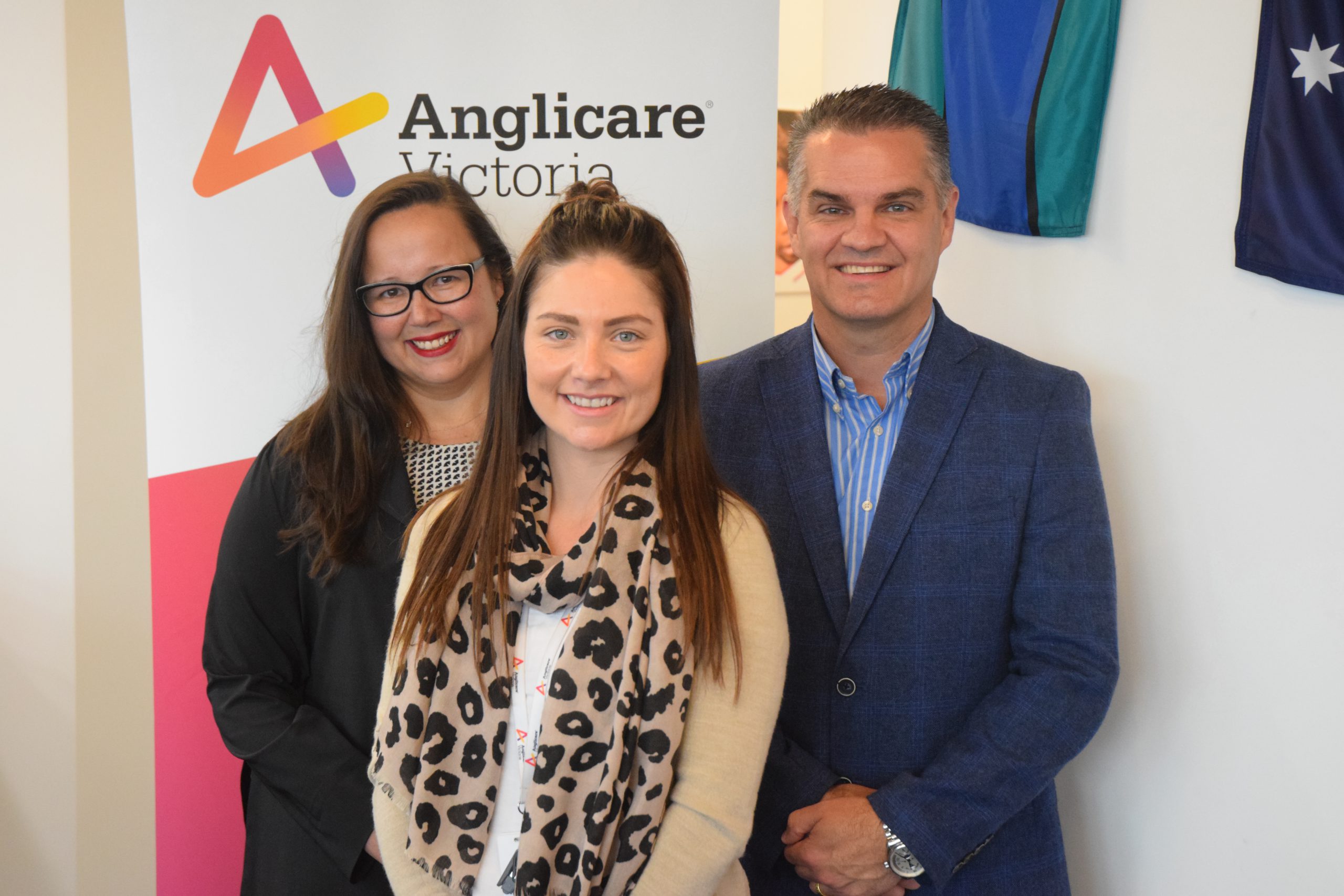 Bryce Eishold
A youth mentor program aimed at keeping young people off the streets and away from crime has received a $700,000 boost following a state government commitment in Morwell this week.

The ReBoot Program run by Anglicare links support staff, called coaches, with young people and their families who are living in broken households or unusual circumstances.
Young people are chosen by the Youth At Risk panel – a group made up of Victoria Police, justice and health and human services representatives and partner organisations including Anglicare.
Anglicare community services program manager Amanda Thomas said the program had already helped 30 young people across the Latrobe Valley since its inception in September last year.
"Our focus is on restoring family relationships … we know that when young people are offending, not only do relationships break down in the community and against the victims, but it also breaks down family relationships," Ms Thomas said.
"We know that young people are transient so we're trying to take our support with them so as they leave the region – we know they often come back as well. We've got a big focus on also strengthening engagement in school and other pro-social activities."
Young people aged 10 to 14 are eligible for the program which works in partnership with Berry Street and Quantum to help get the region's youngsters back on track.
Member for Eastern Victoria Harriet Shing said the funding would help assist a further 20 people – plus their families "so the ripple-effect shouldn't be discounted".
"We know that where we can start conversations with young people, point them in the right direction as far as services go, the outcomes there over time are nothing short of extraordinary," Ms Shing said,.
"The youth space we opened last week as well as the engagement with TAFE, the tech school, the opportunities for pre-apprenticeships and pre-VCAL are all really important ways to find conversation starters with young people.
"The extra $700,000 will enable this program …. to continue to provide options and opportunities for young people to avoid the sorts of challenges, difficulties and obstacles which often lead to participation in criminal activity."
Labor candidate for Morwell Mark Richards said: "It's great to see that we're tackling what may be perceived concerns about high-risk youth and trying to steer them in the right direction."