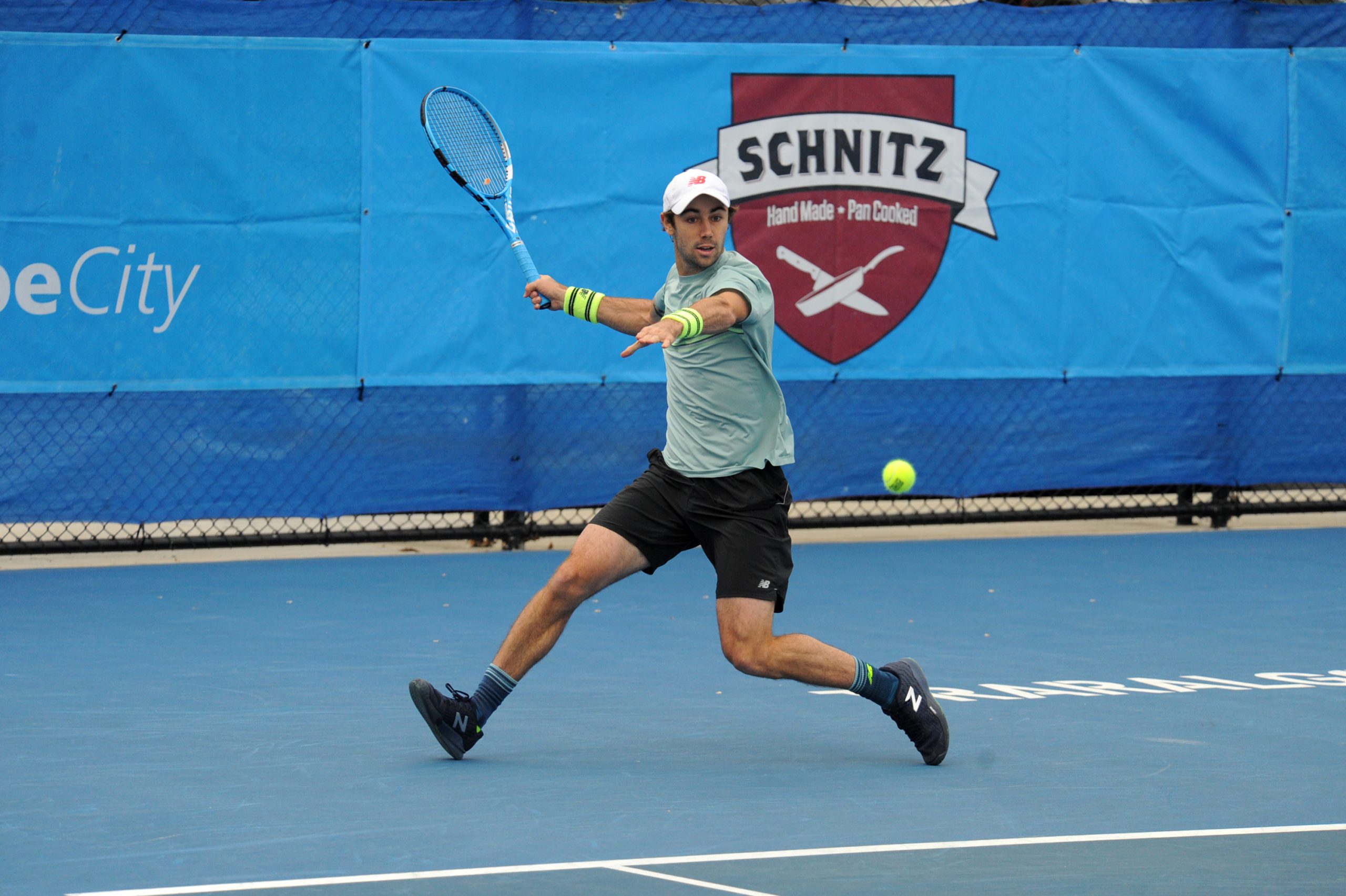 Anne Simmons
TENNIS

Sydneysider Jordan Thompson proved his first-round match could wait for the second day of play at the Traralgon Challenger after defeating Italian Alessando Petrone in straight sets, 6-1, 6-1.

The 24-year-old third seed had walked off a plane only the day before.
A "good performance" carried him to the finals in Canada's Calgary Challenger, granting his ability to play the first round late in Traralgon.
He lost in Calgary to Croatian, Ivo Karlovic, who went on to win the event.
"It's pretty convincing, especially getting off the plane yesterday from Canada, so yeah, pretty pumped with that and it was not too much court time," Thompson said.
"I got to sleep pretty early last night, woke up early … but I actually felt fine. I felt better than expected."
Thompson claimed the first two games in the show court match before the sun came out from the clouds for his second serving game.
A double fault from Thompson, then a line call he didn't agree with, preceded a shot into the net which sent him to change ends saying "that's such a bad call" at 2-1.
When Petrone returned to serve again, he battled the distraction of a loud cockatoo in the trees behind, then the first of Thompson's most impressive play.
A short cross-court winner past Petrone at the net sent the Italian walking back to the baseline smiling in admiration at Thompson's shot.
Petrone's frustration was obvious when he left a couple of balls to speed past him and the first set wound up not long after.
A strong rally opened the second set and each player won a game early on.
But from 1-1, Thompson didn't let a game slip, with few errors and too many from Petrone.
"I played pretty well. Didn't miss too many balls, was moving well," Thompson said.
The former Davis Cup player won the Traralgon Challenger in 2016, which was when his year-end international ranking peaked at 79.
His ranking sits just higher than 100, and said the goal of the Latrobe Valley tournament would be to work his way back to "double digits".
"That's why I'm here … so, one match at a time," Thompson said.
"I've been playing well. Try not to get too ahead of myself, and just take it one point at a time but yeah, I've been playing good tennis. I've had some good results.
"Everyone's pretty dangerous and it's a 50/50 chance whoever you play."