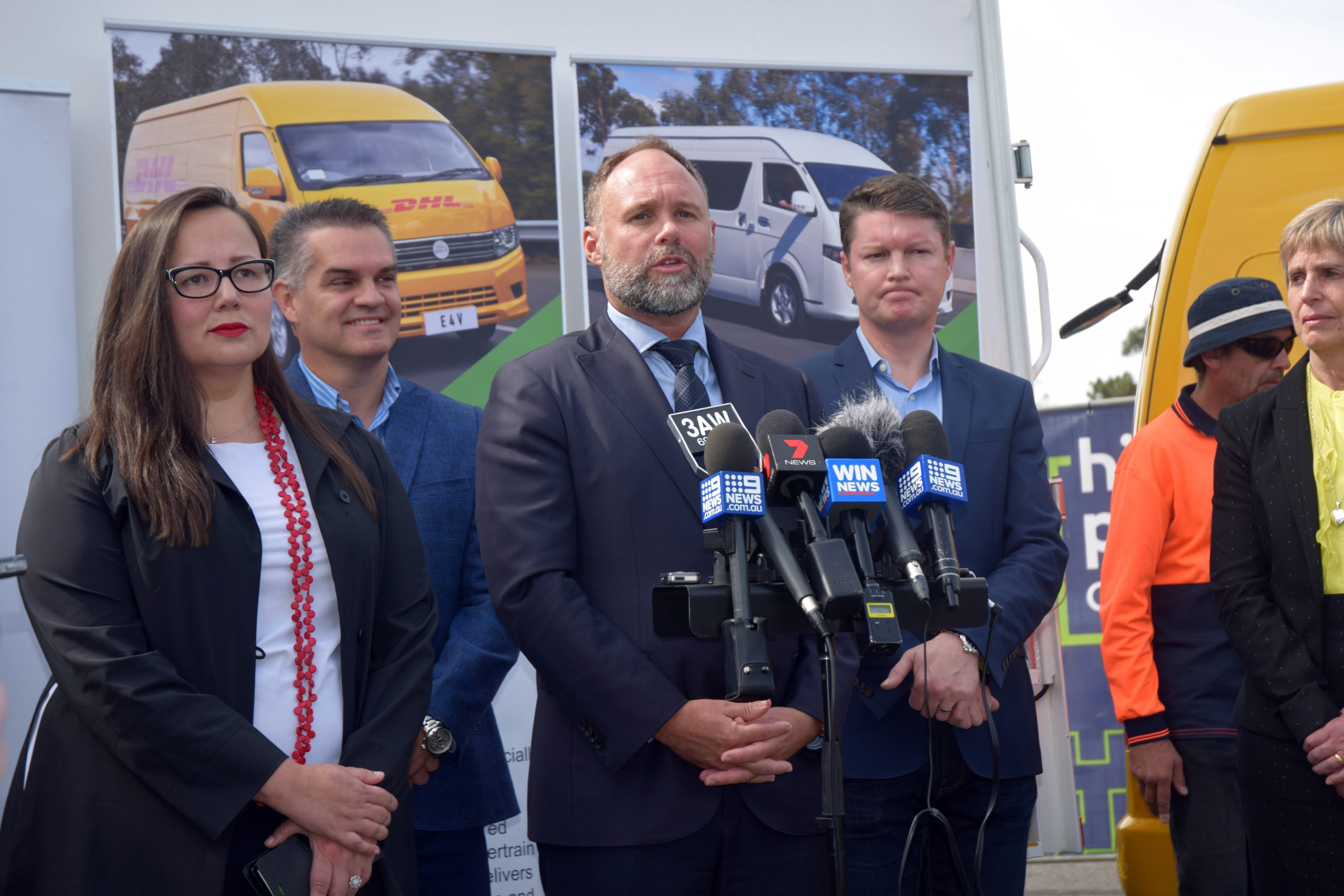 Heidi Kraak
A new industry in the Latrobe Valley will take advantage of the "electric vehicle revolution" and will support up to 500 jobs in the next five years.
Premier Daniel Andrews visited Morwell on Tuesday to announce the state government had struck a deal with Dandenong-based company SEA Electric to construct an electric vehicle factory in the Latrobe Valley which, in its beginning, will produce up to 2400 electric vehicles a year.
With recruitment for the facility already occurring locally, the company expects construction of the facility will begin in the coming months and production expected to begin in about a year.
The amount of financial support the state government will supply to SEA Electric has not been disclosed, but will come out of the state
government's $266 million Hazelwood transition package.
SEA Electric managing director Tony Fairweather said the demand for electric vehicles was growing in Australia and the Latrobe Valley-based factory would be scalable – the company already has plans to double production when the capacity of the facility increases.
"This is a particular product that we have exclusive rights for," he said.
"The focus for the Latrobe Valley will be … a 10-cubic metre delivery van that is achieving range of well over 300 kilometres.
"We also have a 15-seat, what we call an E4V, which is a commuter bus."
Mr Fairweather said the electric vehicle industry had largely been dominated by imports "so we are very excited about assembling and producing them locally".
"A lot of our components we are sourcing locally. There are certain components that just aren't manufactured in Australia as of yet," he said.
"This EV revolution is here and it is here to stay.
"If the volumes [of components] are available in Australia … we very much see that the current or pervious automatic component suppliers could invest in that technology and deliver their components and transition the supply, or supply us, but also for global markets."
Mr Fairweather said the company was already recruiting local worker to fill roles at SEA Electric's existing factory in Dandenong while the Latrobe Valley facility is built.
"We will be employing as many local and Latrobe Valley residents as we can," he said.
"A lot of our process is about assembly, and so those skills are readily available here." The premier said there was a "proven market" for electric vehicles "that will only grow".
"There are opportunities with scale, because this new plant will not only create ongoing jobs in the manufacturing sector, but jobs in the construction of a brand new factory," Mr Andrews said.
"When you produce 2400 vehicles a year, there are opportunities for more of that supply chain to be brought locally into this proud region."