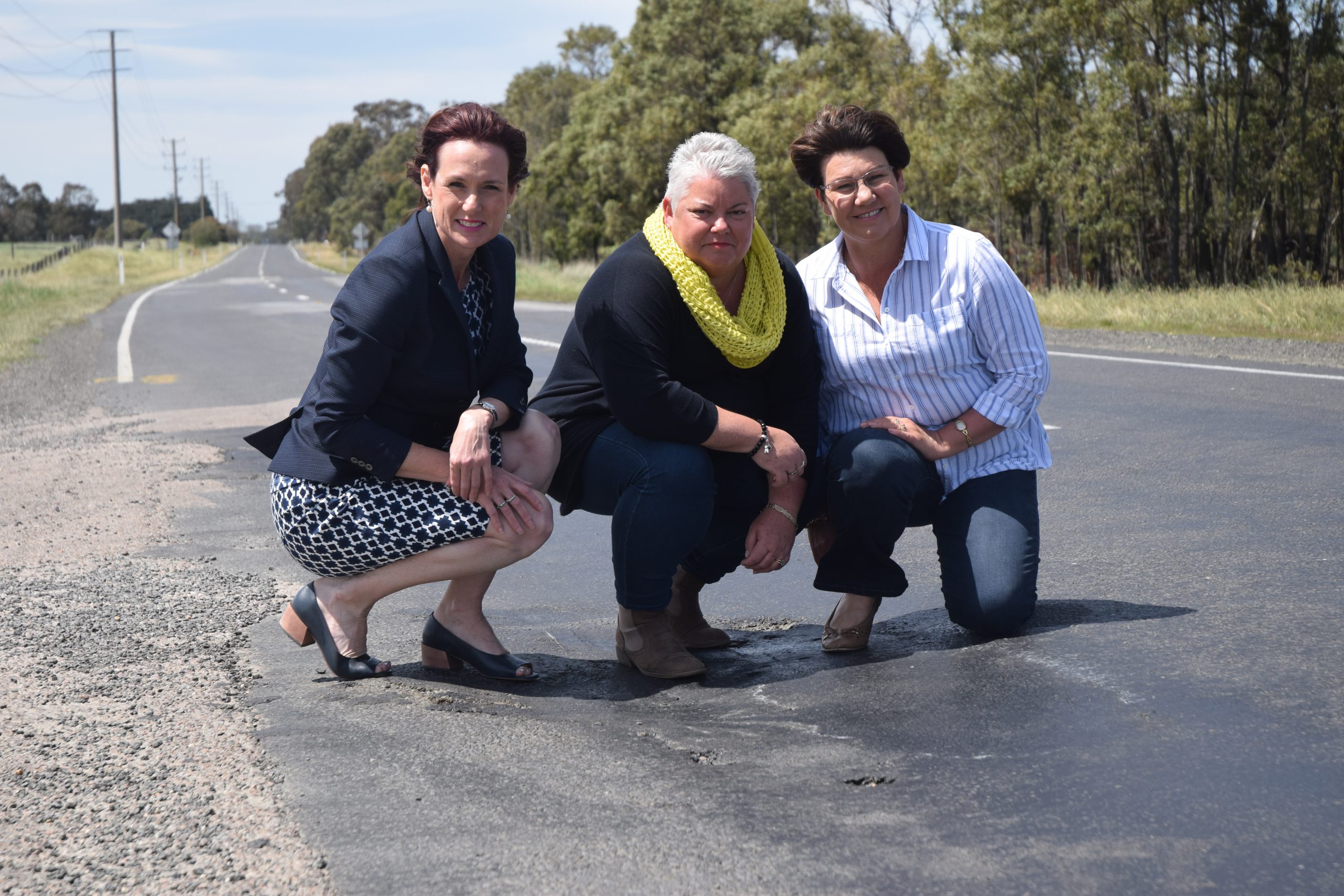 Bryce Eishold
Glengary resident Sharyn McAuliffe says no major work has been done on the Glengarry West Road – which links Yallourn and Tyers to Glengarry and beyond – since she moved to the town two decades ago.

Ms McAuliffe, who moved to Glengarry 22 years ago and is a member of the town's community association, said the road was "cut up" and "decaying" and was in dire need of a major upgrade. Used by the transport industry and as a road to link "city folk" with the Gippsland Lakes and Alpine areas, the road is one of several major arterials in the region in desperate need of an overhaul.
"As you can see the road is actually very cut up. It takes a lot of trucks so they actually break up the road very quickly," Ms McAuliffe said.
"Physically, I think it's just decaying. You see lots of work get done on it in little sections … but there's no major work done on the whole road.
"We've been fighting for years to get work done on these roads … and we're not getting anywhere – we get told 'yes it will happen' but we're still waiting."
On Tuesday, Nationals candidate for Morwell Sheridan Bond announced the party would commit to a $1 billion Road Fix Blitz if the Coalition wins the November 24 election.
Ms Bond said while only 20 per cent of the state's population was based in regional areas, more than 50 per cent of Victorian fatalities took place on regional roads.
"The two big concerns people have is road safety, as we've seen incidents on [Glengarry West Road] … but also of damage to their own vehicles – pot holes that are doing significant damage to cars," Ms Bond said.
"Along this whole road there are sections that are just deplorable. They need to be fixed … but we've got roads all over the Valley and all over regional Victoria so there will be a consultation process, of course."
The funding would be broken into a three-stage process: $400 million for a road restoration program, $400 million to upgrade the roads and a futher $200 million for general maintenance on regional roads.
Ms Bond said VicRoads would consult with regional communities to identify the region's worst roads.