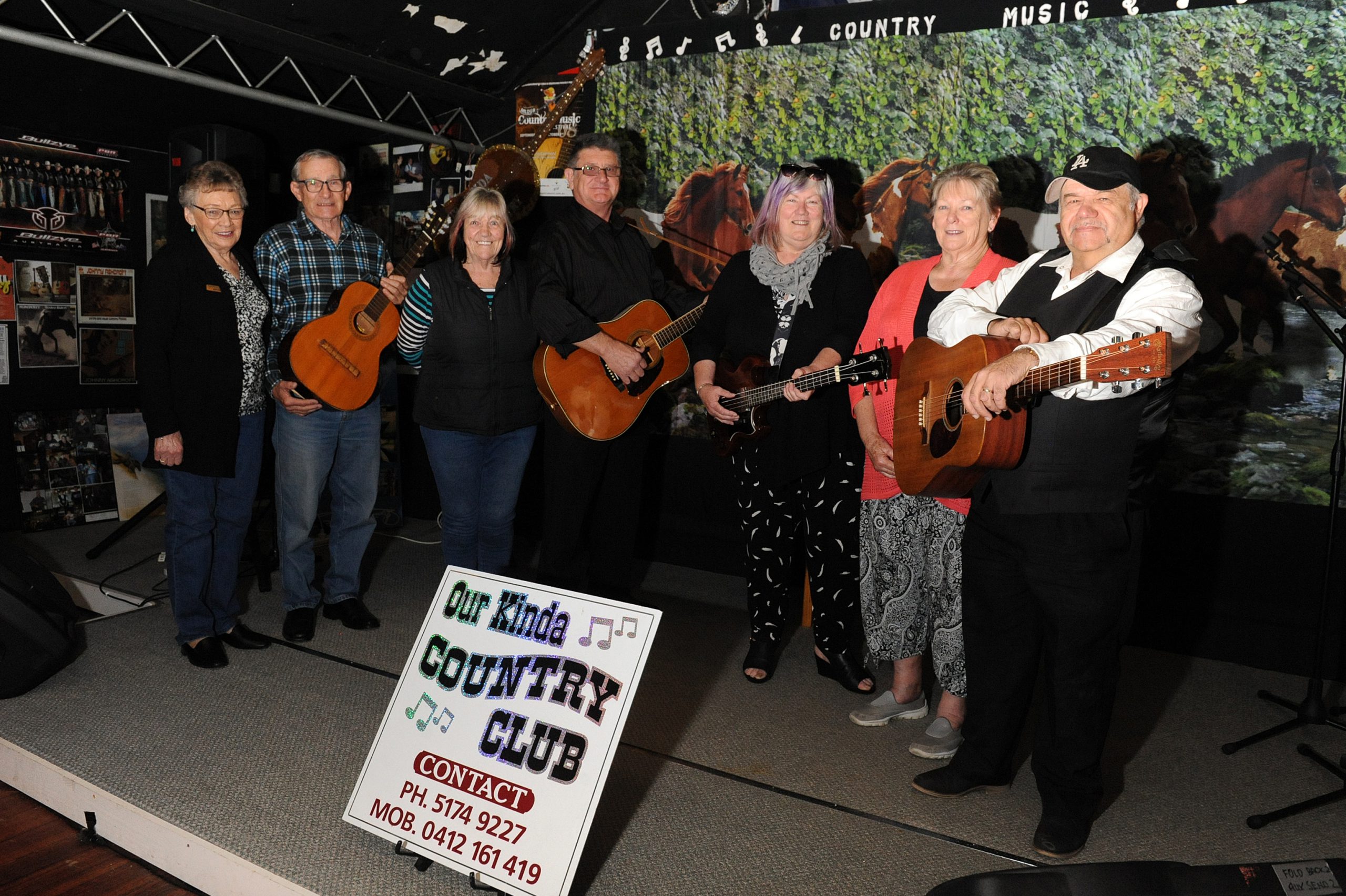 Heidi Kraak
Known for members' spontaneous musical jam sessions, Morwell's Our Kinda Country Club will celebrate its 10th birthday this weekend with a sausage sizzle and musical performances.
While the club's love of music may characterise a lot of its activities, the Our Kind a Country Club has a long history of hosting Light the Night events to raise funds for the Leukaemia Foundation, a personal mission for many of the club members.
President Dawn O'Connell said one of the club's original members, who has since passed away, discovered the Light the Night events and the continuation of the club hosting the event in the Latrobe Valley has been done in his memory.
"One of the most amazing things that has come out if is not just the money we raised, but how well we are working as a team," Ms O'Connell said.
"We have a committed group of people, a fabulous committee, but also great members who really become friends by coming here.
"[We have] ticked over $50,000 we've donated to The Leukaemia Foundation over the years of fundraising."
Ms O'Connell said the Our Kinda Country Club was a great place for people to make friends and share a love of music though that didn't specifically have to be a love of country music.
"Our Kinda Country means our kind of country – it doesn't have to be strictly country," she said.
"We love it when we are going home from here, we know we won't be sleeping for an hour because we are still buzzing."
Ms O'Connell said she enjoyed being a club member because the music "takes me away from life".
"Artists left over at tend of the night have a jam, and my god, some of them are brilliant," she said.
"For our birthday, music will be provided by financial members."
Ms O'Connell said birthday celebrations would be held at the club rooms at 100 Crinigan Road Morwell from 1pm-9pm.
Ms O'Connell said people could become members of the club for $20, which would include a Christmas lunch, and anyone who attended the birthday celebration and mentioned The Express would get three free raffle tickets.
"It is welcome to people of all ages and all abilities," she said.
"The only requirement of people when they come into the club is they respect the club and enjoy their time."
For more information about the Our Kinda Country Club, visit the Our Kinda Country Club Facebook page.