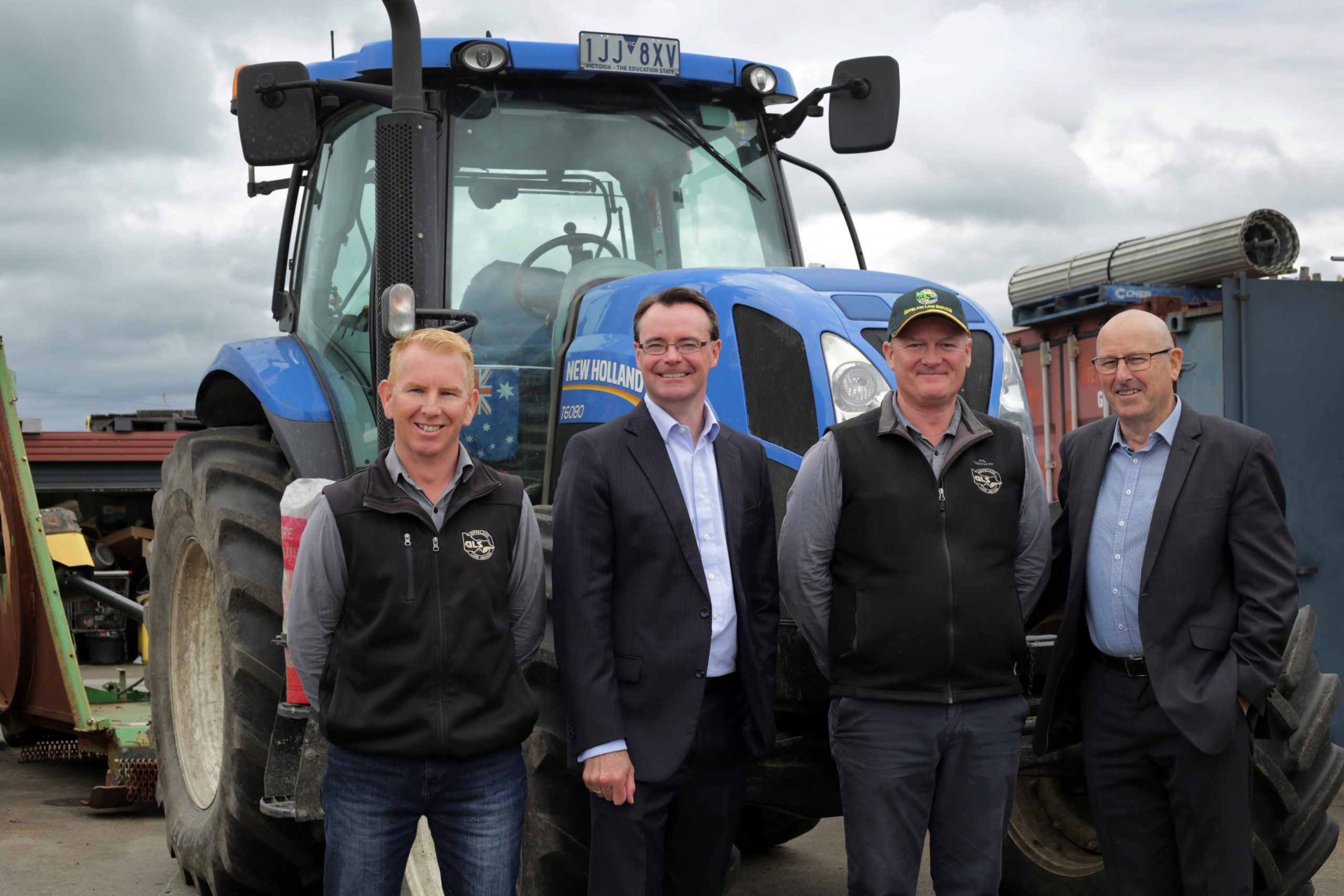 Anne Simmons
The Coalition's commitment to slash payroll tax in regional Victoria to 1 per cent would boost local employment and create incentives for Melbourne businesses to relocate to the Latrobe Valley, Opposition treasury spokesperson Michael O'Brien says.

"If you've got a choice of paying 4.85 per cent payroll tax in Melbourne or just 1 per cent in regional Victoria, businesses are going to want to locate where the taxes are low," Mr O'Brien said.
He pitched the election promise to Moe outdoor maintenance company Gippsland Land Services yesterday, only three days after the Coalition launched its campaign spruiking its plan to decentralise the state.
The current payroll tax rate for businesses outside of Melbourne is 2.425 per cent and is available for employers with at least 85 per cent regional employees.
"If the Liberals and Nationals win, this region [and all regional Victoria] will have the lowest payroll tax anywhere in the country and that's going to be fantastic in terms of attracting jobs," Mr O'Brien said.
Gippsland Land Services owner Ian Cox expects the concession would be "a big help" to save on the $30,000-$40,000 the company pays each year on payroll tax.
The Moe business employees about 30 people for land maintenance on sites such as Federation University, but Mr Cox would look at employing more staff if the changes came into effect.
"There's other contracts coming up so we could expand into other areas that we're not currently in now," Mr Cox said.
Member for Narracan Gary Blackwood said the announcement was a "no-brainer" as it allowed businesses to become more profitable and "put so much back into the community they live in".
"Generally speaking, the figures estimate there are about 4000 businesses [in regional Victoria] that will save over $11,000 per year with a 1 per cent payroll tax. That's a huge incentive," Mr Blackwood said.
The changes would come into effect under an elected Liberal-Nationals government on July 1, 2019.