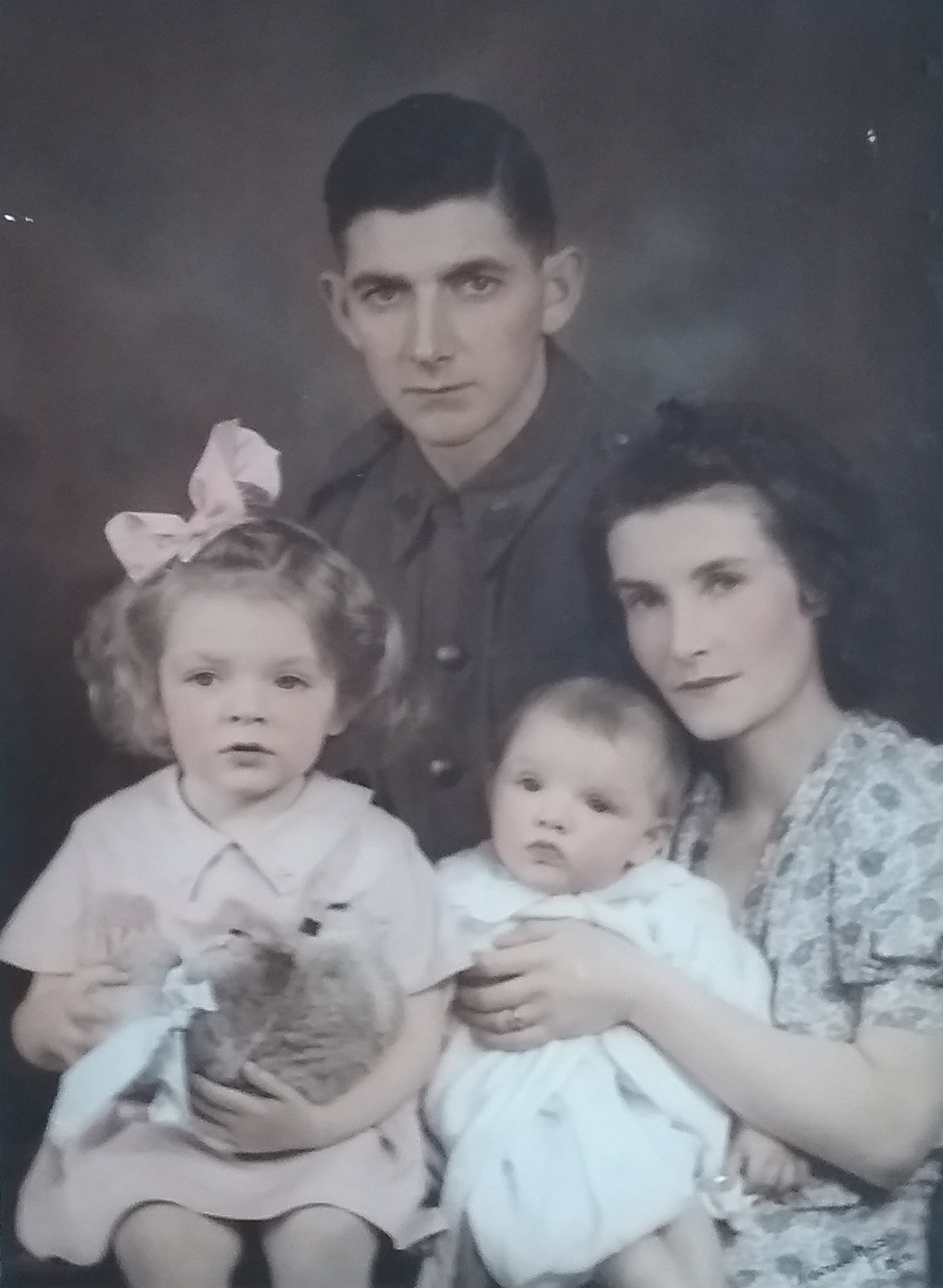 Anne Simmons
Box Hill South resident Wendy Doolan shares the name given to a street in Morwell, but has no memory of the man Doolan Street was named after.
Ms Doolan was eight months old the last time she saw her father, William 'Bill' Thomas Doolan, who was killed in Ambon in the Dutch East Indies – now Indonesia – in 1942 in the 2/21st Battalion.
"No one witnessed what he did but he supposedly held back Japanese to give his comrades time to escape," Ms Doolan said.
Bill Doolan only spent a short while in Morwell working in his father's butcher shop on Commercial Road in between growing up in orphanages and the Second World War – his mother Emily Frances Channon had died in the flu epidemic .
Ms Doolan did not find out until she was in her 20s what had happened to her father, as no one had told her that her stepfather Gerald Michael O'Connell was not her real father.
The 78-year-old and her sister June Treadwell have since travelled to Ambon twice, but Ms Doolan said she was "about 40 years too late" when she started her research on her father.
"I didn't have time to even do any research until I was 55," she said.
Ms Doolan's father had one surviving sister Hilda living in South Australia at the time who she said she was able to see, however, Hilda had little memory of her brother.
"They went into orphanages and never really saw each other. After that he went to war and got killed," Ms Doolan said.
When she tracked down her uncle Martin Doolan's death certificate Ms Doolan read he had 'no known relatives', but really she said he had "his two little nieces all that time", referring to her and her sister June.
"I did as much [research] as I could but it sort of consumes your whole life. After two years I thought I couldn't do much more," Ms Doolan said.
Her first trip to Ambon was in 1981 where her father's original grave which was "never without fresh flowers".
His body went to Tantui once the new war cemetery was built and Bill Doolan never received a bravery award for his sacrifice.
"I met one of the chaps who buried him, Kastanja, and he had a son and called him Doolan," she said.
"Then when I went back in 1988 Doolan had a daughter and called her Wendy after me so it was lovely."