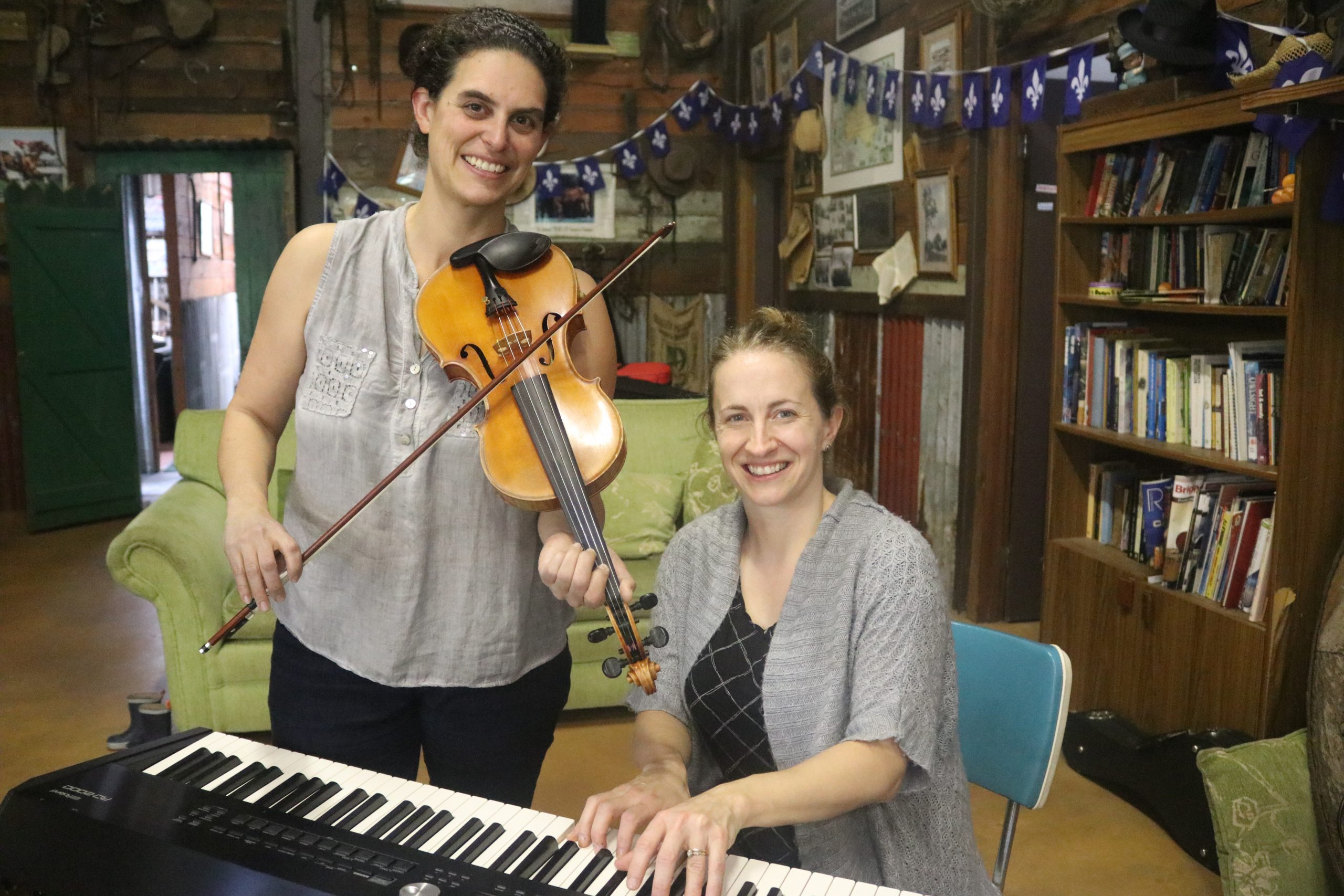 Michelle Slater
The Narracan hall was filled with the sounds of traditional French Canadian folk music when two special guests from Quebec came to perform in Australia for the first time.
Quebecoise fiddler Laura Risk and keyboardist Rachel Aucoin were in Gippsland to teach masterclasses to about 30 keen fiddlers who had gathered for the Quebec Fiddle weekend.
The style originated from the early Scottish and Irish settlers and melds traditional Celtic sounds with French and indigenous Canadian elements.
The visiting folk duo, who are renowned in their home country, topped Cup eve off with a traditional New England-style bush contra dance at the Narracan hall before heading to Melbourne for two live shows.
Ms Aucoin said the style had a strong foothold in Canada, attracting crowds at large festivals or gatherings for smaller and more informal pub sessions.
"In 2015 the government recognised our own form of bush dancing called La Veille as an intangible cultural heritage, valuable and worthy of protection," Ms Aucoin said
"So for me the best is yet to come with this law – there will be more initiatives to enable the community to make these events more viable."
Ms Risk said it was important to connect the history and stories behind the music at her workshops.
"This type of music is rich in history and has a connection to local communities and dances. When we teach the tunes we talk about the history and context that makes it so rich," she said.
"We are aware that in Australia people may not have the same cultural references, so we make people aware of this."
Fiddle weekend organiser Judy Oleinkikov said she wanted to bring the pair out to showcase Quebecoise to local audiences.
She said the weekend shindig attracted fiddlers from across Victoria and Adelaide for jam sessions and dancing.
"There is not a very big movement in Australia, but if you play the genre, you would not be surprised to know there is a small French Canadian fiddle camp," she said.
"All of these people already play Irish or Scottish and have an interest in learning more. This type of music is very relaxed, it's a social type of music and it's not about being the best in room."