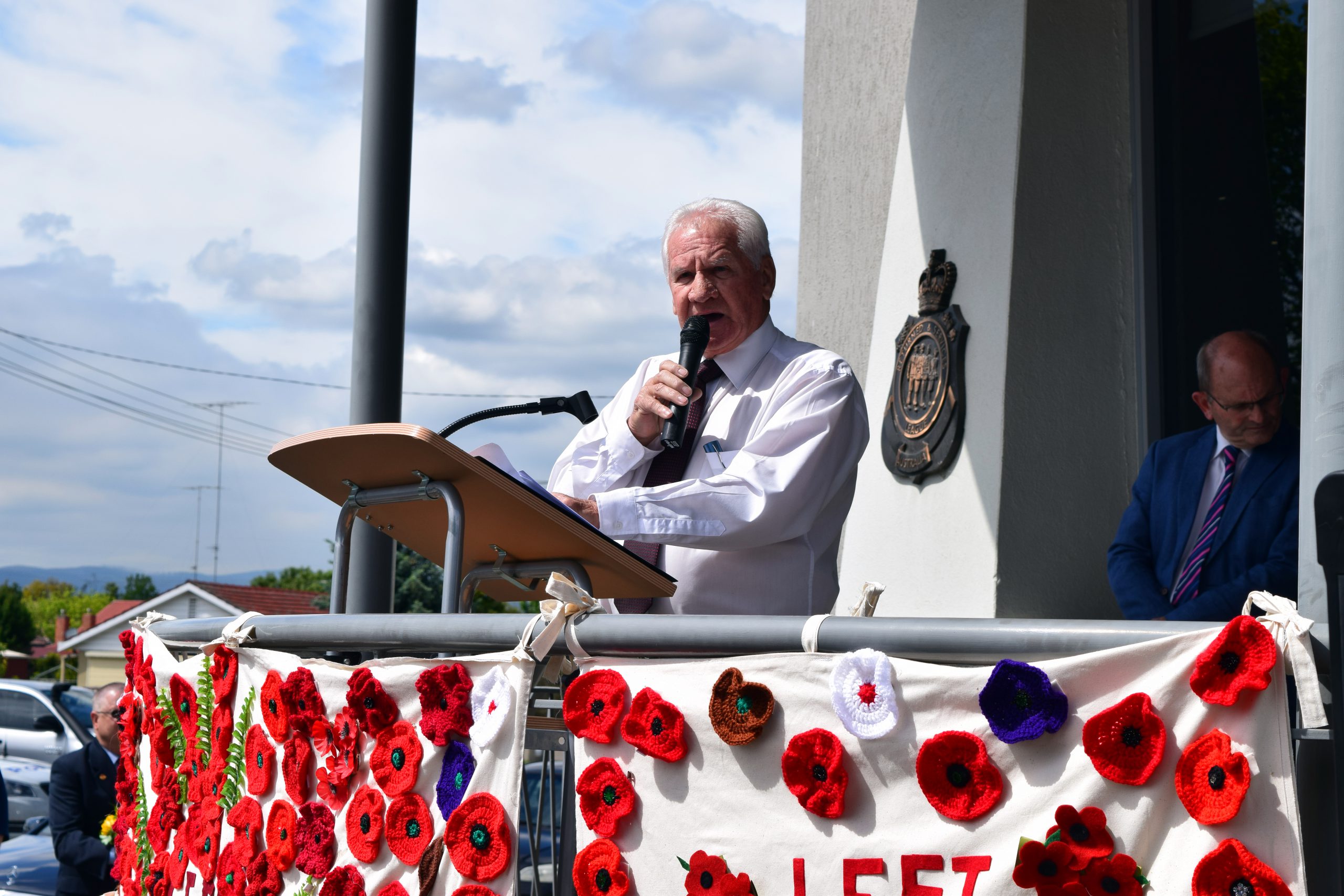 Heidi Kraak
The sun was shining down on the Morwell Remembrance Day service at the Tarwin Street cenotaph on Sunday morning.

Roads surrounding the roundabout were closed, allowing the crowd to gather in a circle around the cenotaph to honour those who served and fell 100 years on from the signing of the armistice of the First World War.
Many took the opportunity to lay a wreath, including students representing local schools, Latrobe City mayor Graeme Middlemiss and Cr Ian McFarlane, Latrobe Police Inspector Dean Thomas, and politicians Harriet Shing and Melina Bath.
Morwell RSL treasurer Bill Hall emceed the ceremony and said when news of the armistice reached Australia "cities and towns erupted into celebrations".
"However, for those troops still on active duty in France, the cause for celebrations was harder to enjoy – they were still surrounded by the devastation caused by the war and the memories of all they had been through and those who would not be returning," Mr Hall said.
"Many soldiers wrote a sense of numbness – it took several days for the implications of the armistice to sink in, to believe fully that the war was over and they had survived.
"Despite the fact that the war was over, it took a long time for the soldiers to return home. Repatriation was organised by Lieutenant General Sir John Monash on the first come, first go basis."
Morwell RSL president Bruce Jeffrey said he was pleased with the turn out for the ceremony.
"I was happy with the crowd. There was more than last year," he said.
"Anzac Day in Australia is the main one. Whereas in England and all that it is Remembrance Day. Although some of them call it Armistice Day, we call it Remembrance Day."
The event was particularly special for Mr Jeffrey considering he is fifth generation serving in defence.
"My father … served in Darwin and Guinea. My daughter Wendy, she has just come back from the Middle East."