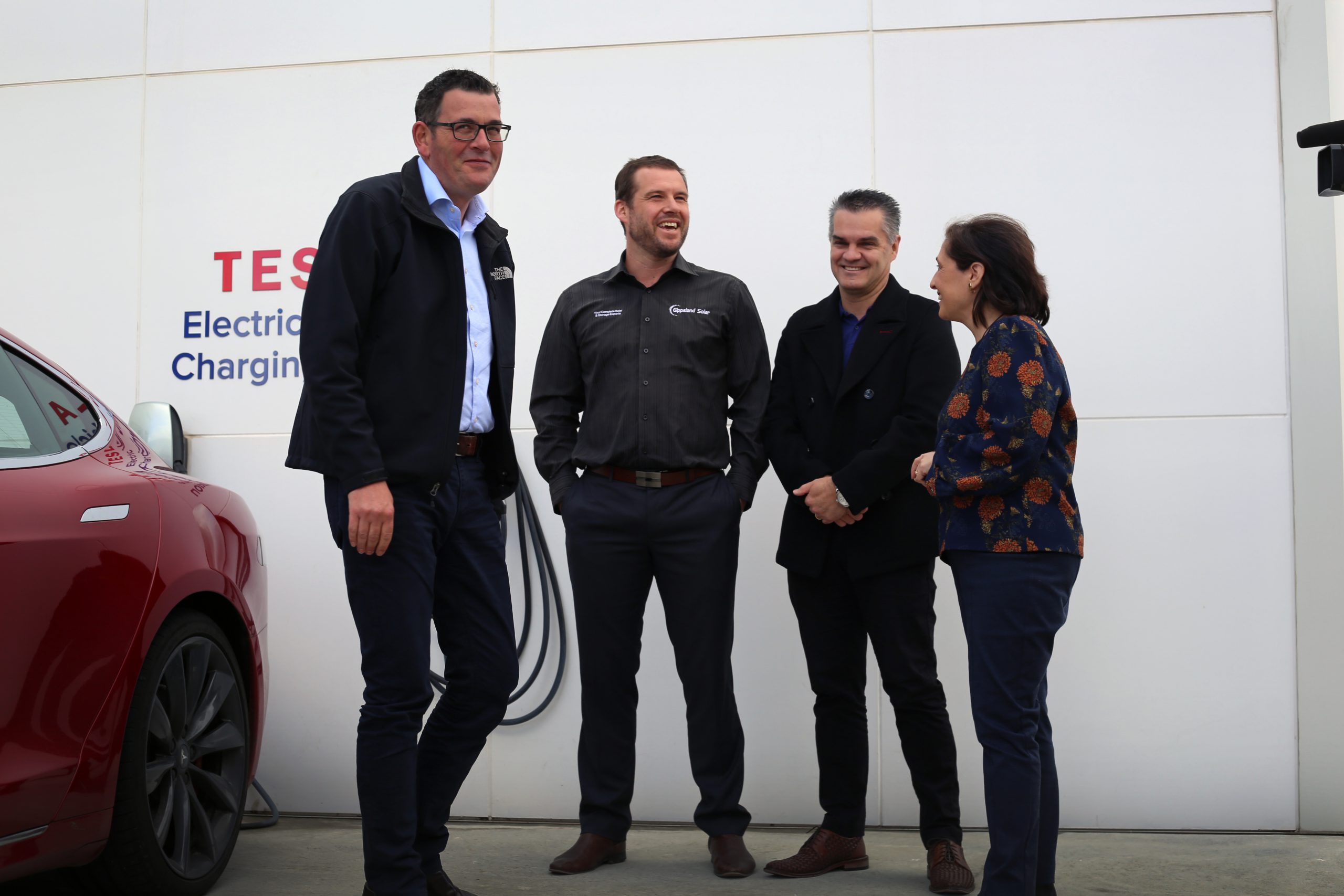 Anne Simmons
The owner of Victoria's oldest coal-fired power station, Yallourn, says Labor's pledge to increase the state's renewable energy target to 50 per cent by 2030 will be "unsettling" for its workers.
"They'll go home wondering whether the plant will close earlier than 2032," EnergyAustralia executive energy Ross Edwards said.
"This [Victorian Renewable Energy Target] proposal involves introducing a lot of intermittent supply in a short time that will need to be managed and balanced with existing base-load generators … We will need to carefully model the potential impacts."
The commitment extends Labor's legislation by adding a third target to its existing timeframe of 25 per cent renewables by 2020 and 40 per cent by 2025.
If Labor is re-elected on November 24, Latrobe City mayor Graham Middlemiss said the council would seek an "immediate" meeting with the appropriate minister to discuss the ramifications for the Latrobe Valley.
"There are six power stations in the Valley – three are major employment centres – and the implications for them have to be worked through and we'd be seeking to do that as soon as possible."
Premier Daniel Andrews rolled into Gippsland Solar in Traralgon East late last week aboard the red campaign bus to make the election commitment and boost to the industry "creating thousands of jobs".
Mr Andrews dismissed further job loss in the Latrobe Valley as a potential flow-on effect of the target.
"I don't think that's an issue at all," Mr Andrews said.
"This is the future – a balanced energy market. There is some coal-fired power, there is also more and more investment in important renewable energy creating jobs. It's a balanced, sensible approach."
Yallourn power station is expected to close at the end of 2032 and Mr Andrews pointed to the agreements former treasurer Tim Pallas made with coal-fired power stations "if circumstances changed".
Latrobe Valley power companies are required to give five years' notice if they intend to close to avoid another catastrophe in the Valley as when Hazelwood power station suddenly shut down last year.
That promise of five-year notice of closure should address a lot of those concerns in the community, according to Grattan Institute energy fellow Guy Dundas.
Mr Dundas said there was definitely a risk, even under the 40 per cent by 2025 target, that Yallourn would close before 2032.
"I think the 50 per cent by 2030 target increases that risk, but in terms of how much it increases that risk it's hard to know," Mr Dundas said.
In terms of feasibility, achieving the 2030 target he said would be "pretty straightforward", considering the prior targets had been met.
"I think the road to the 2025 target is quite steep and obviously not that far away," Mr Dundas said.
"They've got a lot of wind going to the west of the state and a lot of solar going to north of the state and it's possible that the transmission grid won't be able to take all that capacity and so that's the main risk to the feasibility of the 2025 target.
"But then I think in terms of the 2030 target, it's quite possible they will be able to build more transmission and unlock some capacity really over that 12-year timeframe so that 50 per cent is quite achievable."
The Coalition has committed to abolish the Victorian renewable energy target if elected, with Nationals candidate for Morwell Sheridan Bond saying such a policy would "deliberately destroy" jobs in the Latrobe Valley region.