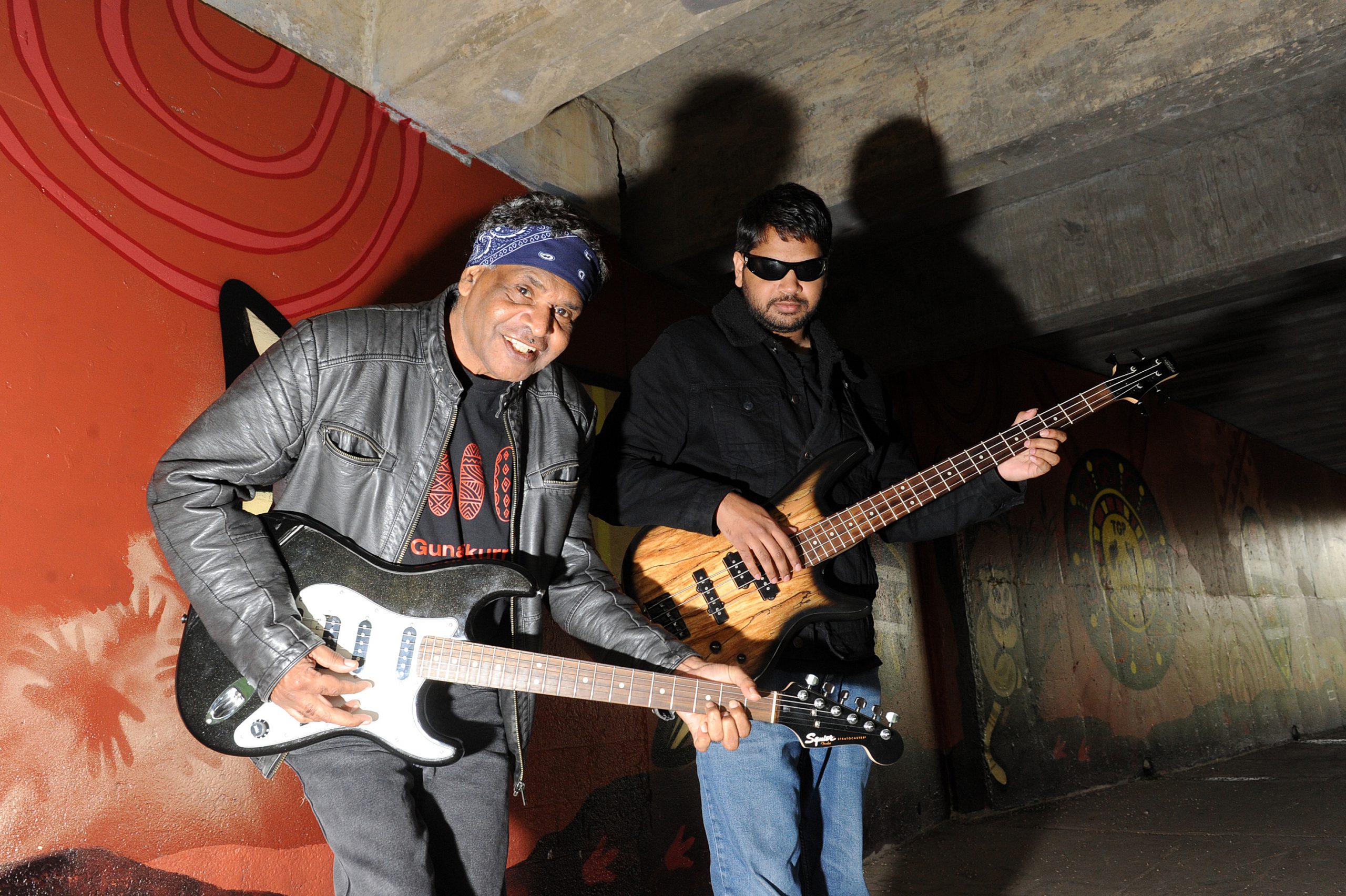 Anne Simmons
The musician who hitchhiked from Morwell to Adelaide in 1979 and joined pioneering punk reggae band No Fixed Address is coming to terms with life without the band back home.
Songwriter Ricky Harrison said the group disbanded recently, mid-way through working on recordings and returning to touring only a couple of years ago.
But the Morwell artist has taken the end of the 40-year "on and off" venture as a "relief" as he looks to taking more artistic control over his music.
"It's sad the other guys had written their own stuff and … then recorded it and it was going to be on an album and they were going to lose out," Harrison said.
"I'm able to move on because … I'm writing again a lot of new stuff."
Harrison has returned from Bruthen and in the space of only a few days has a new single he intends to feature on an upcoming album.
The single, Summertime, features his son Ric, known as 'RJ', on bass and Harrison describes the pair as "kind of like logic meets emotion".
"He reminds me sort of [being] very kind of like Mr Spock," Harrison said.
"He takes his time to think about things before he responds but in a sort of logical sort of way – very logical. Not like dad … the words just come out."
As Harrison leaves behind a mainly political focus No Fixed Address were known for, he also embraces a new era of creating music where the "control has been taken from the record companies".
"But nowadays with the internet you know you can get on iTunes and get your song out and heard by … anybody that wants to listen to it, it's there," he said.
The single tells the story of reconnecting with the band and the toll it took on his personal life.
"It's about my missus [Lezia] who when I met her I wasn't with the band and it's kind of like all of a sudden I'm somebody, you know, before I was just Ricky, someone she met in Adelaide," he said.
"It's basically saying to her, like how winter comes and winter goes and in the summertime I'll be home.
"That life when I was younger, that's all passed, you know, the parties, the going out and having fun, I'm a bit past that stage.
"The summertime is the warmth, the winter time is the cold, the being away and you're not there. I'm here by myself but I'm coming home and don't worry everything's fine."
Find Harrison's music via munjimusic.wixsite.com/mysite.