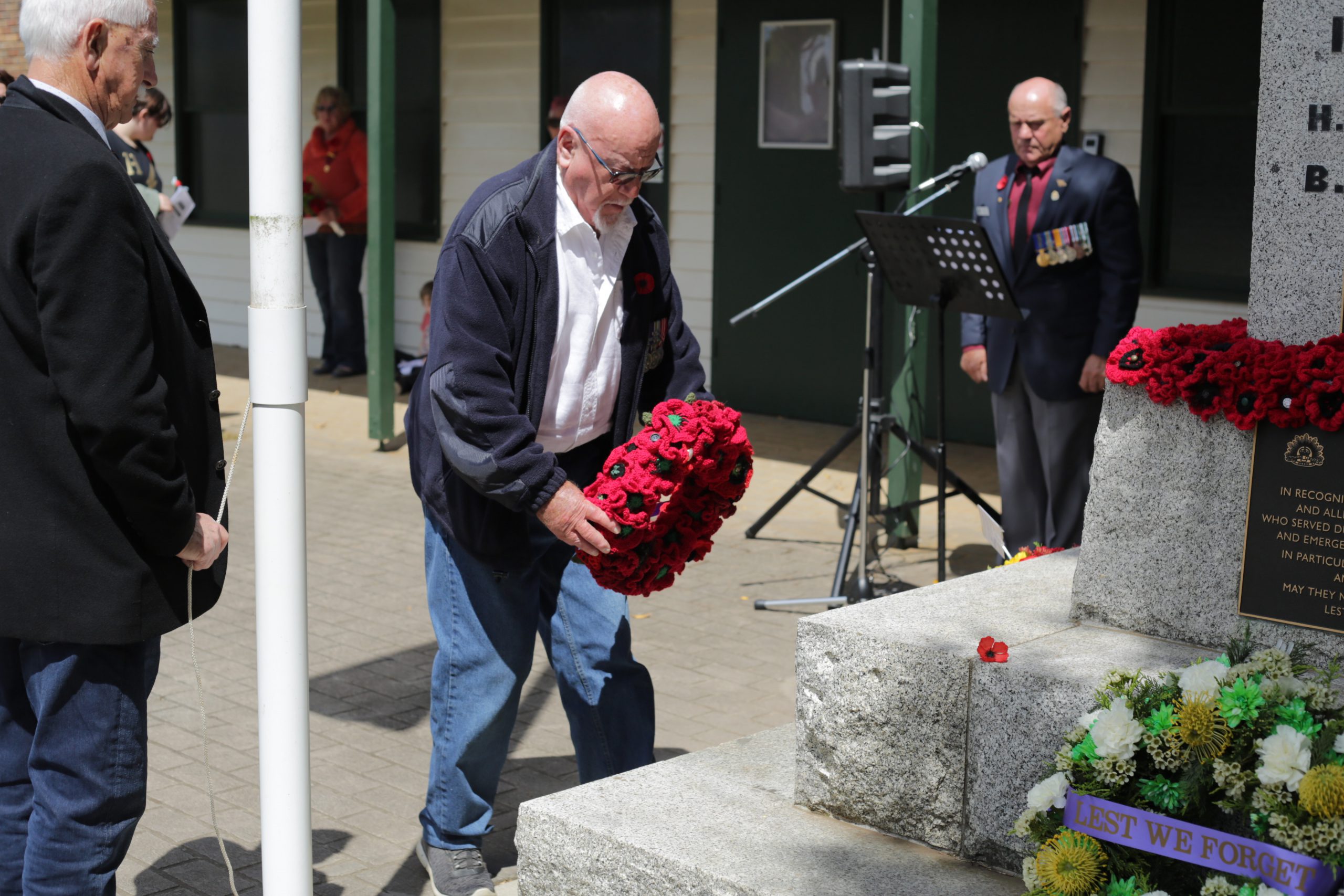 Anne Simmons
Erica was Trafalgar Thorpdale RSL's third stop on Saturday, after sub-branch president Ray James led the first Remembrance Day service for the weekend high in the Great Dividing Range.
At Aberfeldy, "brilliant" morning sunshine welcomed about 15 who heard as "the PA sounded out the Last Post and The Rouse over the hills", Mr James said.
With a similar attendance at Erica, Mr James prompted the congregation to think of when "the guns on the Western Front fell silent after more than four years of continuous warfare".
"This first modern world war conflict brought about the mobilisation of over 70 million people and left between 9 and 13 million dead," Mr James said.
One was Private Henry Archie Donaldson, a school teacher from Toombon who was killed in action at France in 1917 and remembered at Aberfeldy cemetery.
"People say 'why would you go that far to remember one bloke?'" Mr James said.
"They paid their ultimate sacrifice; that's why we do it."
The day before the centenary of the Armistice about five individuals and community groups laid wreaths of hand-sewn poppies, other flowers and ferns on the cenotaph outside Erica public memorial hall.
Mr James said the sub-branch made a pledge a long time ago to visit the cenotaphs in smaller towns in the district for both Remembrance and Anzac Day.
"Over the years, particularly Remembrance Day they sat there like a rock in the middle of nowhere doing nothing," he said.
"But they've got names on them. Those names died for their country, so we twice a year read the names out so they're never forgotten, never."
The Erica service concluded with Advance Australia Fair.