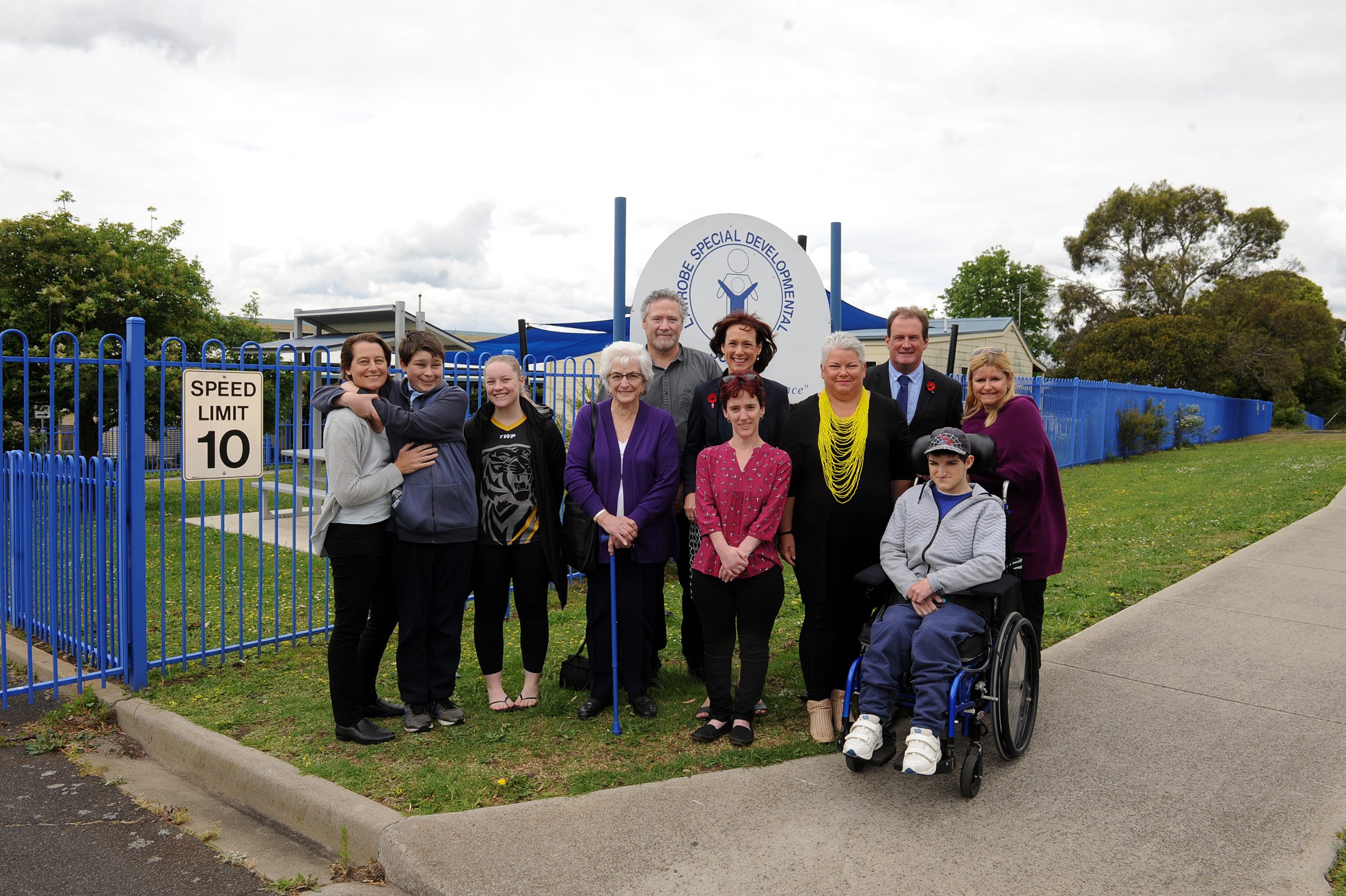 Heidi Kraak
Latrobe Special Developmental School will receive a new, purpose-built facility if the Coalition is elected on November 24.

Member for Eastern Victoria and assistant opposition education spokeswoman Melina Bath, and candidates for Morwell Sheridan Bond and Dale Harriman, visited the Traralgon school on Friday to announce a $12.5 million commitment to the construction of an entirely new school facility.
Ms Bath tabled a petition in Parliament calling for new facilities for the school, containing more than 2700 signatures, in March.
The Coalition's election promise follows a $6 million allocation from the state government towards planning and consultation works for an upgrade to the Special Developmental School and Traralgon College with consultation on the project already underway.
Ms Bath said the school's existing facilities were "archaic" and needed to be replaced.
"There have been an enormous amount of people coming in to support petitions, being a strong voice that we need to have a standalone facility," she said.
Latrobe SDS councillor Leesa Lawrence, who was instrumental in launching the petition, said it was "nice to get support and be heard".
"[The facility] is 60 years old. It has got asbestos through it, it was never purpose-built for kids with disabilities and it is falling apart – it is literally falling on staff and students," she said.
"We were lucky we had Melina come through and she was the only one that decided action needed to be taken.
"She looked at the disrepair of the school … Recently she spoke up for us again in Parliament and got us a community meeting, so that we would be consulted."
Member for Eastern Victoria Harriet Shing said Labor's approach was "much more consultative" and "very much focused on making sure we are providing what the community tells us they need".