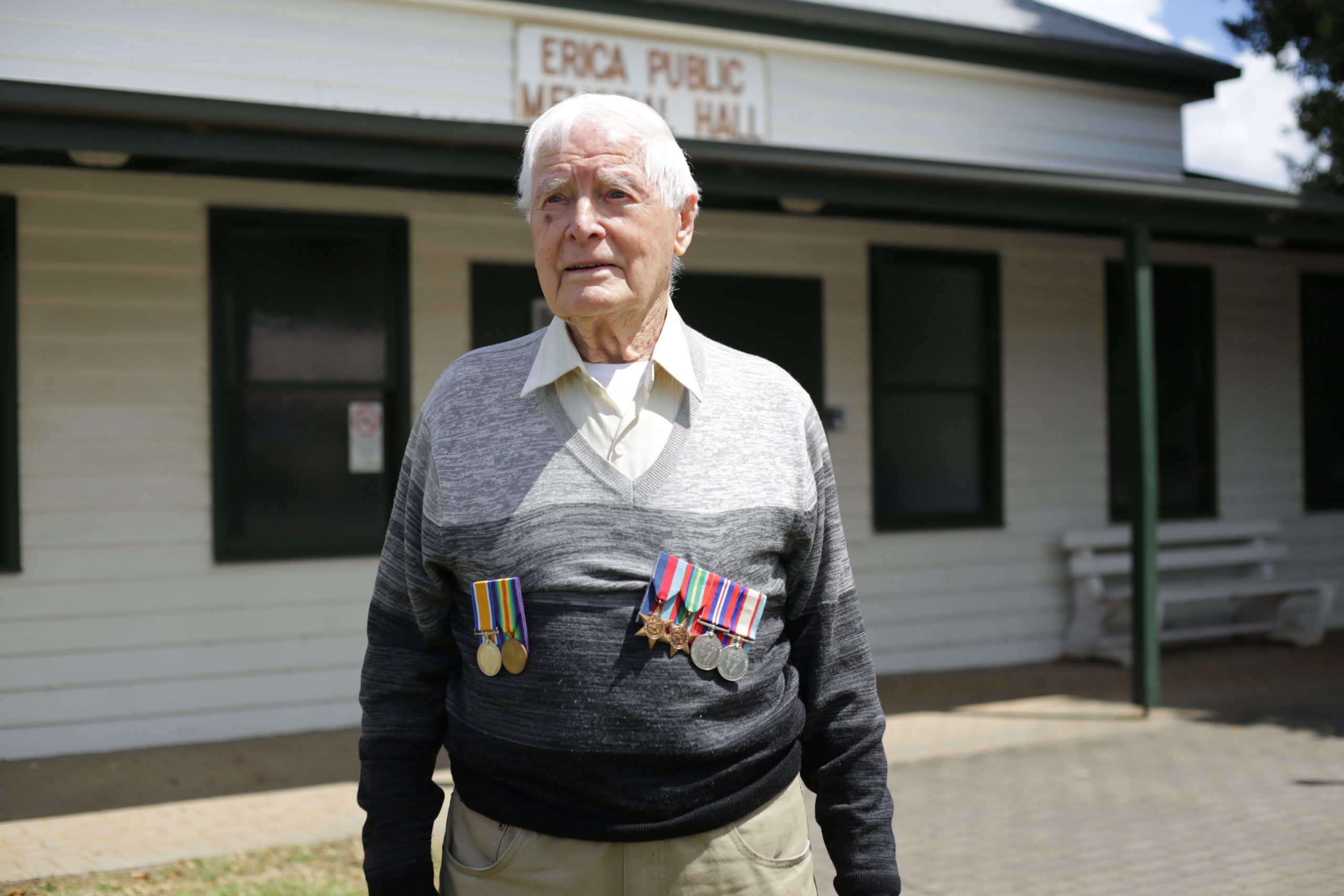 Anne Simmons
Ninety-four-year-old Erica resident Ted Ellen started his four-year service in the Royal Australian Navy in 1942 in a minelayer.
"They used to make the mines at Ford's motor works in Geelong. We'd load up there and we laid them in between where there were gaps in the Barrier Reef and at Port Moresby to stop the invasion," Mr Ellen said.
Once he passed an electrical course he likened to "a fifth grade electrician or something like that" he upgraded to a seaman torpedoman.
"It was a pretty low grade [electrician] but it was thruppence a day extra I got for that," Mr Ellen said.
The Second World War led him to the Fremantle submarine base for a refit, where he remembers the English and American submarine tenders, or depot ships.
"The [submarine] maintenance would all be done by the tenders of their mother ships," he said.
"They tested it all out, their gear, to make sure everything was OK before they went off again."
It was in Perth where he met his wife Dorothy, a member of the Air Force.
"I was only 20 and I got married. I was married for 72 years before she passed on," Mr Ellen said. After the end of the war he was based at the Port of Makassar in Celebes, now Sulawesi.
"While we were there that English mothership called in to Makassar and we ferried the prisoners of war … and then she took them back to England," Mr Ellen said.
In 1960 he and Dorothy moved to Morwell, where he estimates he built 100 commission houses as a carpenter. They bought a house in Erica "as a weekend place" and on Saturday he attended the town's service.
"We've been here on and off ever since. There's been times we've been away but we always come back," Mr Ellen said.