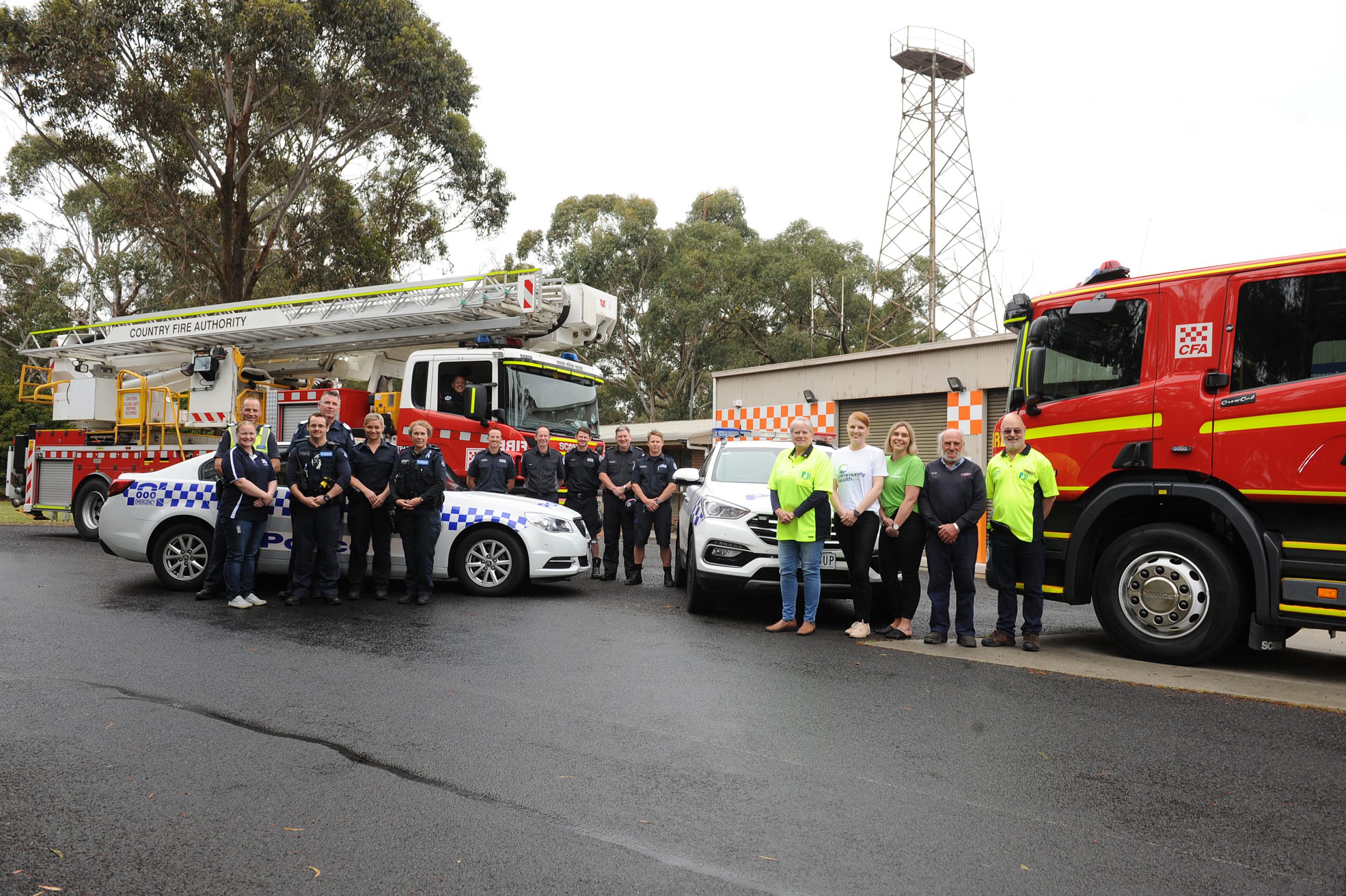 Bryce Eishold
Have you ever wondered what it's like to investigate the scene of a burglary or perhaps how emergency services respond to a critical incident such as a major collision?

Maybe you're looking for advice on dealing with a noisy neighbour, or perhaps you are interesting in knowing what it's like to join the police force or become a paramedic?
An emergency services expo this weekend is expected to provide people with a unique opportunity to speak to the people in our community who are only often seen in dire circumstances; emergency services personnel.
The Latrobe Regional Airport event is the result of a Victoria Police Community Safety Network program survey which found people across the region wanted to have more accessibility to our emergency services.
Morwell Senior Sergeant Peter Watson said the event would provide an opportunity for everyone to ask questions and learn some of the tricks of the trade.
"We'll have plenty of police on hand to talk to people. They can just talk about nothing, talk about something that's bothered them that they've never come to police about – all those things that people think we can help them with," Senior Sergeant Watson said.
"We're going to have a lot of demonstrations. SES equipment will be on show, the fire equipment – we'll have our big mobile command centre here for people to come and have a look at."
Police said the event was an attempt to connect with the broader community and reduce crime in the Latrobe Valley.
"If we get the public more willing to talk to us – because we rely on the public coming in from them to solve crimes – by doing this we've got a better chance of fighting crime in the area," Senior Sergeant Watson said.
"Our crime scene officers will also be here so they'll be able to show a little bit about what they do when we got to investigate crimes like burglaries and things like that.
"There will also be information on firearms and firearms safety and all that sort of stuff and just generally be able to access police as well so we'd be quite happy to sit down and have a coffee with you as well."
The Latrobe Emergency Services and Community Expo will be held on Sunday, November 18 at the Latrobe Regional Airport from 11am to 4pm.