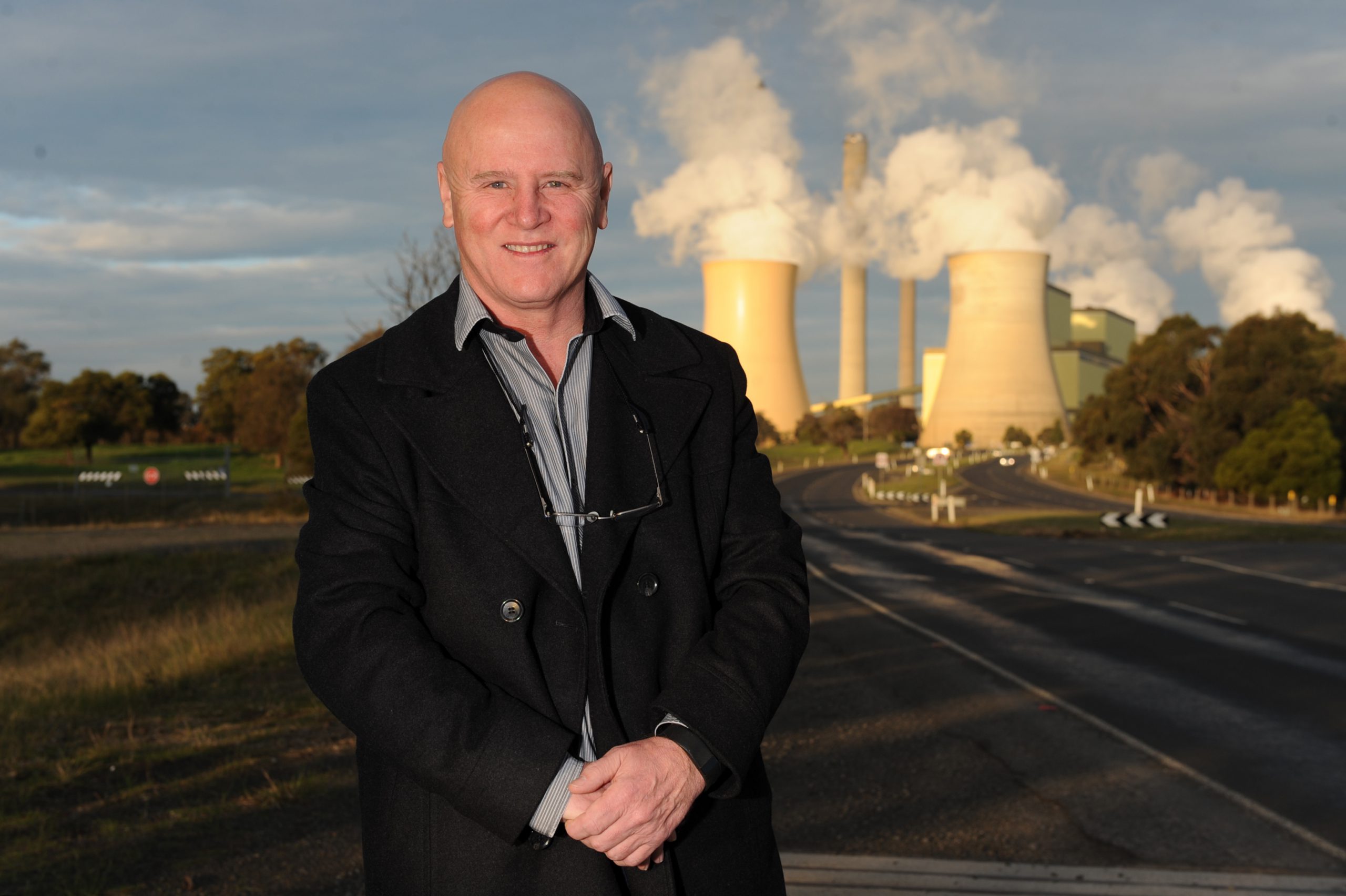 Bryce Eishold
Independent candidate for Morwell Ray Burgess says he refused to take donations from pro-coal lobbyists for him to gain more media attention in the lead-up to this weekend's election.

The Morwell business owner told The Express on Thursday his campaign had been funded mostly by himself with some help from his 80-year-old pensioner mother, who lives in Perth, and his parents-in-law.

Mr Burgess disputed suggestionshe had the backing of big business to fund his advertising campaigns after several of his TV advertisements aired during the finale of Channel 9's The Block.
"I'm having a go as the little bloke who's funding himself – I'm not funded by big coal, I'm not funded by big electricity," Mr Burgess said.
"I'm funded by Ray [Burgess], by his pensioner mother, by his 87-year-old parent-in-laws [sic] and I've had a small amount of money others have donated to me."
The newsagent said he had been offered money to expand his campaign but decided against the idea on the grounds of transparency.
"I could have accepted money from people within the industry but I chose not to – we're talking electricity industry people," Mr Burgess said.
"I'm talking to people within the industry and they understand I'm pro-coal and for dispatchable, affordable electricity and they said 'Well, we'll help you', but I didn't want that association."
Speaking on policy, Mr Burgess criticised the Coalition's plan to build a new power station if elected on Saturday – claiming "the Liberals just don't get it – they just don't understand what's required of an electricity system".
Mr Burgess, who is cam­paigning for a new baseload power station in the Latrobe Valley, said a brown coal-fired station was the only way to go if the state was "serious about lowering power prices".
Last week the Coalition pledged to seek a tender for a new gas, solar or potentially coal station depending on market interest.
"If we build a gas-fired power station we're pledging high prices to our people, our businesses and the average person at home," Mr Burgess said.
"The baseload requirement is 18,500 megawatts so that's the minimum amount of electricity we need to produce 24 hours a day.
"Wind contributes 1350 megawatts [each day] so all the turbines all over Australia contribute, because of their capacity, 1350 megawatts and that's about 10 perhaps 12 Hazelwood Power Stations short of running our grid."
While there is less than a week until the state election, Mr Burgess said people across the region were "disillusioned" with the major parties and cynical with promises.
"My vision is that we're an industrial region, we have some industrial strengths," he said.
"There's a lot that we can point to if it's assisted and helped."