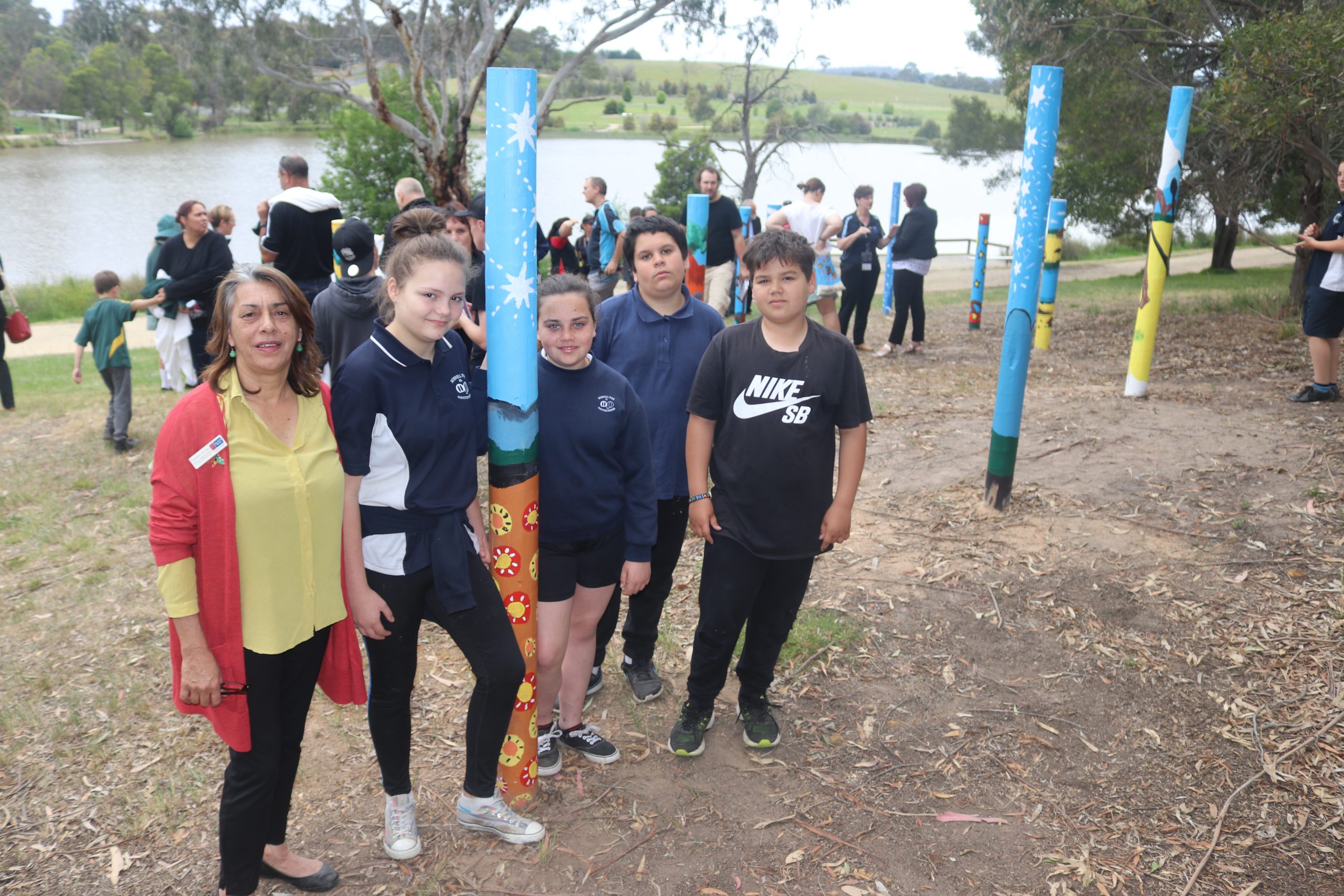 Michelle Slater
Churchill locals taking a stroll around Hyland Lake will be able to learn ancient stories about the land with 11 totem poles that were designed as part of a collaborative project with district schools.
The totems were part of The Smith Family Gippsland's Indigenous advancement strategy project and funded by the Healing Foundation to work with local primary and secondary students.
The Smith Family education engagement officer Christine Johnson said each school decorated a pole over two terms, based upon a traditional Gunai Kurnai story Nerran the Moon.
Students looked at paintings by local Indigenous woman Rachel Mullet who illustrated a book that told the story of a warrior and an emu transcending earth into the heavens.
The poles were installed beside a wooden park bench unveiled in March that was made by Kurnai College students in recognition of the stolen generations.
"I think it is appropriate to have this story told by the lake so when you sit there at night you can see the moon and the Southern Cross," Ms Johnson said.
"Each student and staff member came up with their own style. It was an inclusive project and follows the importance of working together and understanding cultural history."
Ms Johnson said the totems provided a great visual medium to pass on messages and stories.
"The community can connect and students can learn stories from partnerships and build relationships with other students," she said.
"It's also important for younger generations to have this knowledge."