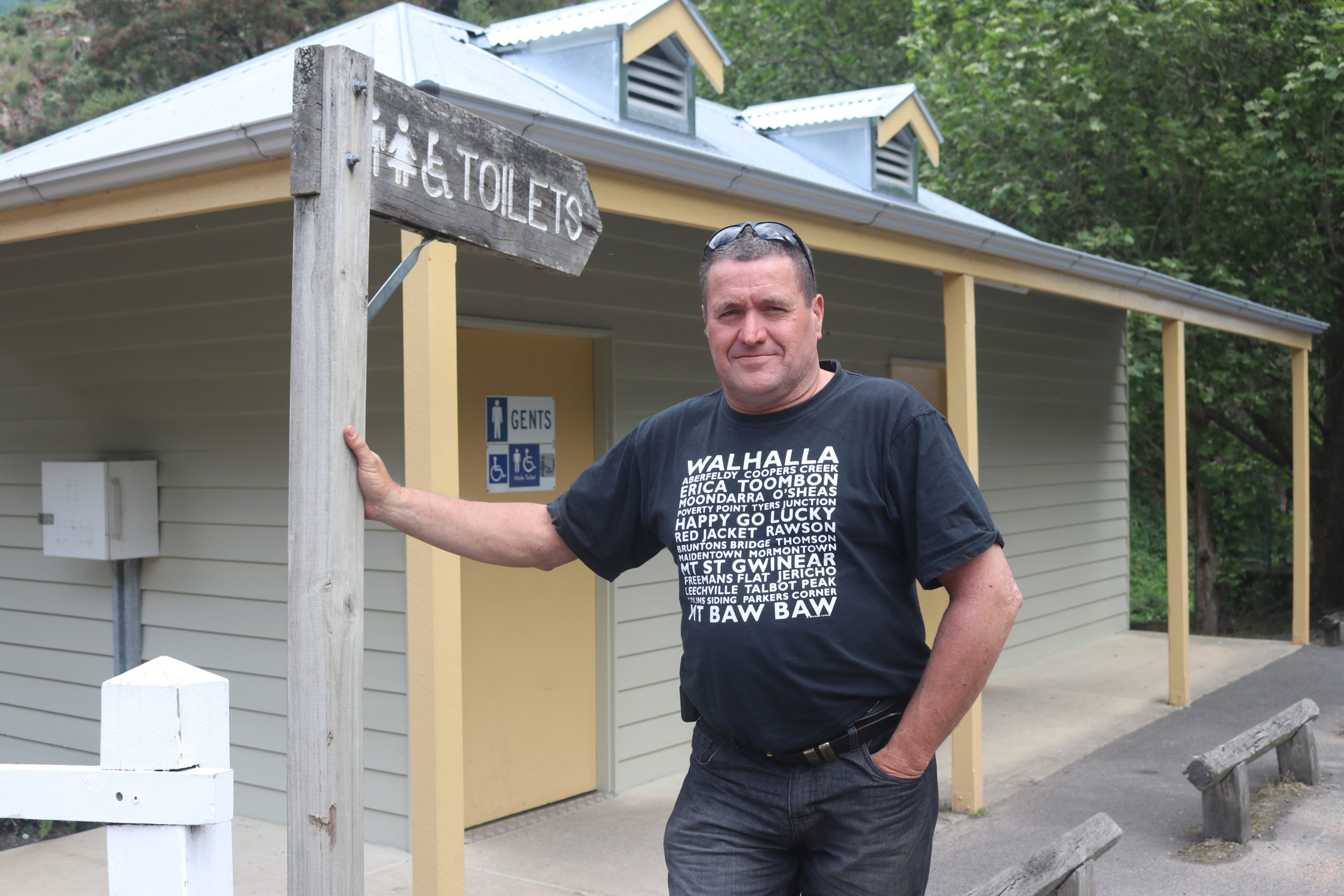 Michelle Slater
Walhalla residents are awaiting the results of a pre-feasibility study into town sewage as increased tourism is putting pressure on public toilets and leaking effluent into Stringers Creek.
Walhalla Heritage Development League vice-president Brian Brewer said they would get the water tested for effluent levels next month as the creek passes through the town.
Mr Brewer said residents had been pushing for sewage since the early 1990s due to concerns about the health of the local creek.
"This town has dodged a bullet for 30 years. Tourism is just getting bigger and something has to be done. We've been very lucky so far that no one has caught a disease," he said.
Mr Brewer said Walhalla gets 140,000 visitors a year and the effluent problem was exacerbated on holidays and long weekends.
There are only two public toilets in town that have holding tanks which are pumped out and transported away weekly but they leak effluent into the creek when under pressure.
He said there were no toilets in the town's camping spots and there was evidence of people relieving themselves along the creek bank with discarded toilet paper lying about.
"Leaking effluent into the creek could impact people swimming downstream in a swimming hole near the old post office," he said.
"I've seen people emptying porta-potties down a grill that goes into the creek. Some people get their camping water from the creek – they want to well and truly boil it first."
Mr Brewer said a Baw Baw Shire domestic wastewater management plan highlighted Walhalla was a priority problem more than a decade ago, but there were few options for the town.
He said septic tanks and other systems were unsuitable due to the close proximity of Stingers Creek, which is also stymying further development in town as there are no options for wastewater.
A working group has been formed in conjunction with Baw Baw Shire, Gippsland Water and the Department of Environment Land Water and Planning to look into running conventional sewage to Rawson.
Mr Brewer said a pre-feasibility study into this option should be released early next year.
"But Gippsland Water has concerns about the capacity of Rawson because of the fluctuating flows out of Walhalla with tourist numbers," Mr Brewer said.
"This is a problem that needs urgent action."