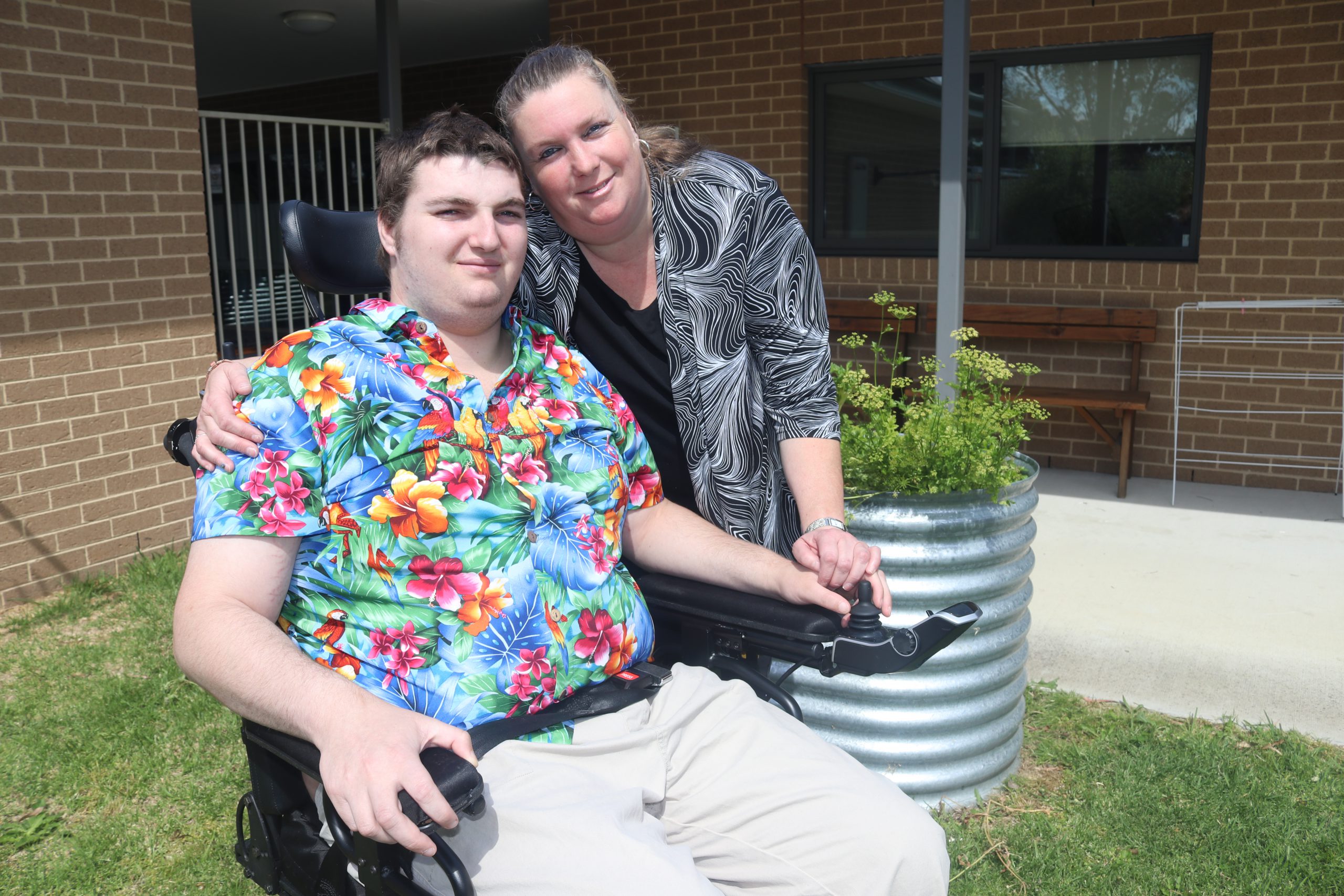 Michelle Slater
A Traralgon mother of a young man with a degenerative brain condition is calling for community support for a mini carnival to raise funds to make their house wheelchair-accessible.
Christel Albers is hoping to raise money to cover renovations and labour so her 22-year-old son Jozua can leave respite care and come home to live with his family.
She is asking for sponsors, local businesses, entertainers, musicians and anyone who could add some fun and colour to the fundraiser to be held at the Traralgon Big 4 Park Lane Holiday Park.
The event will include a raffle and a silent auction to be emceed by the Footy Show's Magic Mike.
Jozua has cerebral atrophy which means his brain is shrinking and he has to use a wheelchair. He also has epilepsy, heart spasms, has difficulty swallowing and has short-term memory loss.
Mum and son are hamstrung waiting for the National Disability Insurance Scheme to come up with more than $40,000 worth of modifications and are now forced to find the funds themselves.
Ms Albers said the NDIS had recently approved an overhead hoist to help Jozua get in and out of bed but he was still waiting to get into his family home and in the meantime is in respite.
"A ramp is most important, we need to change the layout of the house. It's dangerous, everything needs to be disability-friendly," Ms Albers said.
"We now have to fundraise for home modifications ourselves. We feel we are forced to do something like this when we believed the NDIS was formed to help people like us."
The once active teenager was handy on the sporting field and used to help out in the shearing shed and around the farm before he began feeling fatigued and unwell in 2011.
Jozua had a bad fall at home in April and had a stint in hospital and a Warragul respite home but he had to move out when there were no vacancies available.
He ended up going to an all access unit at the Traralgon Big 4 caravan park, before being transferred into respite a few months ago, but is itching to be in his own home with mum.
A National Disability Insurance Agency spokeswoman said they were processing the request from the Albers and would make a decision as soon as possible.
She said home modifications need to be assessed and recommended by specialists such as occupational therapists and quoted by a registered provider in order to be assessed by the NDIA.
"The NDIA acknowledges the importance of home modifications for participants, including Mr Albers, and will continue to work with the family in their request," she said.
The fundraiser day will be held at the Traralgon Big 4 Park Lane Holiday Park, Parky's Fun Park on December 1.
For more information, or to offer sponsorship or services contact the Big 4 Holiday Park on 5174 6749.