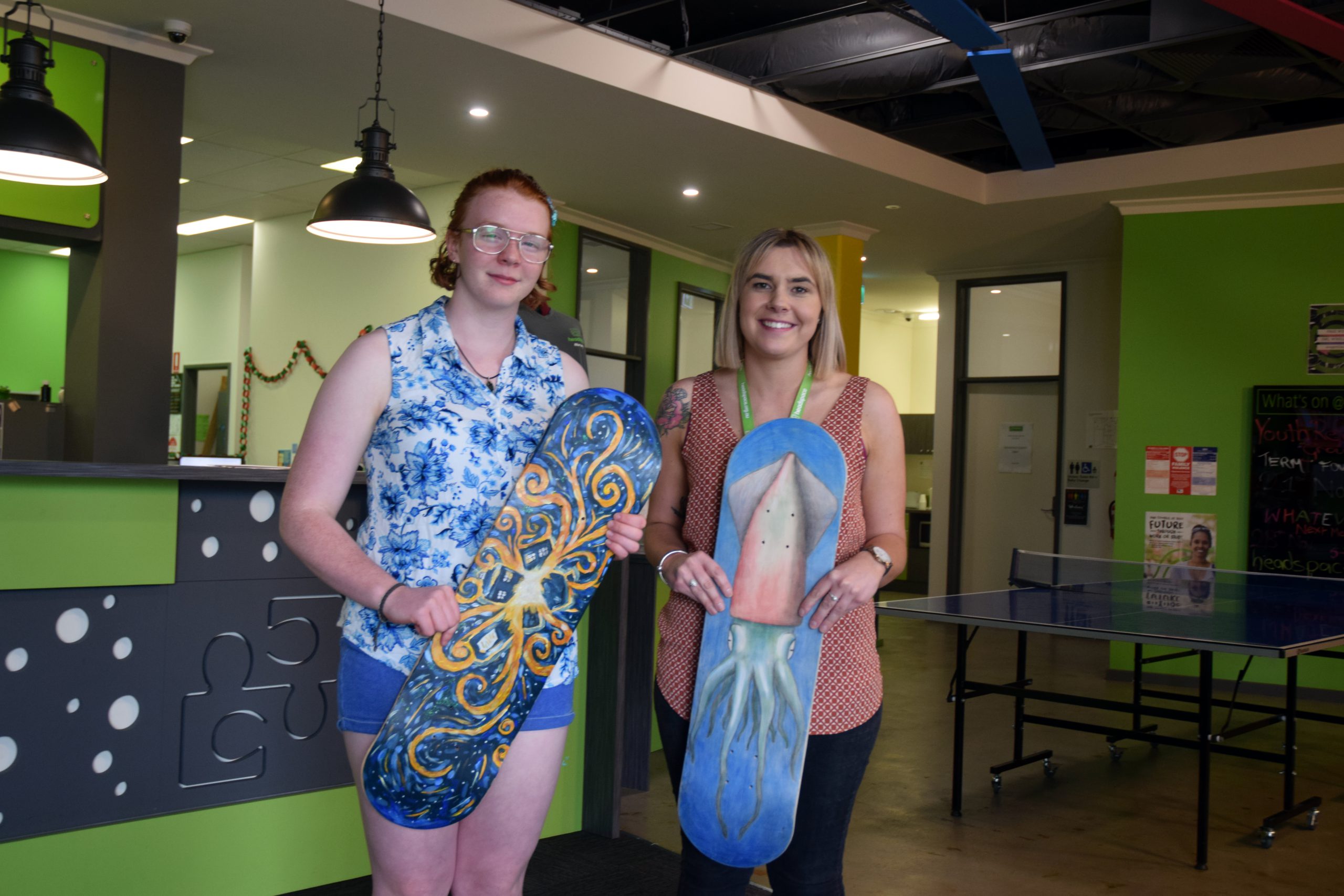 Heidi Kraak
While headspace Morwell will celebrate double digits this Thursday with a party, high school student Gabby Hines' appreciation of the youth mental health service runs a lot deeper than birthday cake.

Gabby has been a headspace client for more than two years and said she had had a "really, really good experience" with the service.
"I [have been] apart of the LGBT group this year, I'm a part of ArtSpace, and I'm quite a regular client here," she said.
"It is really good to have somewhere that is comfortable to be, easy to get to and available for everyone in the age group.
"Part of that being that it is free for us – there are a lot of kids that can't afford to see a psychologist."
Ms Hines said headspace had provided her with "constant support" and was "definitely breaking down the stigma" often associated with mental health.

"[Mental health] is definitely is an issue [for young people] – stress, anxiety and depression would be the main issues, I'd say," she said.
"A lot of it stems from other students, home life.
"There are still a lot of people that, when you have a mental illness, they think 'this person is different', but it is getting better and I think people are beginning to take it more seriously."
Headspace youth community engagement worker Kristi Lowrie said headspace Morwell would celebrate 10 years of service with a party at its offices in Morwell which would feature an interactive mural.
In the past 10 years, headspace Morwell has had more than 5000 people walk through the door and has provided 28,000 appointments.

More than 450,000 people who have visited a headspace centre across the country

"We are celebrating the centre itself, obviously, and the young people and what they have done for the centre and the services they provide," she said.
"We're going to have a mural at the centre that the clients themselves have created in a program called ArtSpace," she said.
"That is really exciting, that is going to be an interactive mural, as well as the skate deck art which was part of the Latrobe Street Games launch party that we collaborated with."
Ms Lowrie said headspace aimed to reduce stigma around mental health.
"It is a really big concern for mental health in young people that they get help early," she said.
"So early intervention is definitely key, being able to provide that support.

"We run a few programs, so we have an LGBIQ+ support group, and we have a reference group which is a group of young people that come together and talk about the issues within the community and the sorts of programs and events that they think we should work towards."
The headspace Morwell 10 year celebrations will be held on Thursday at the corner of Hazelwood Road and George Street, Morwell from 4pm to 5.30pm.

On the day finger food and cake will be provided, the interactive mural will be unveiled and the winner of the skatedeck competition will be announced.