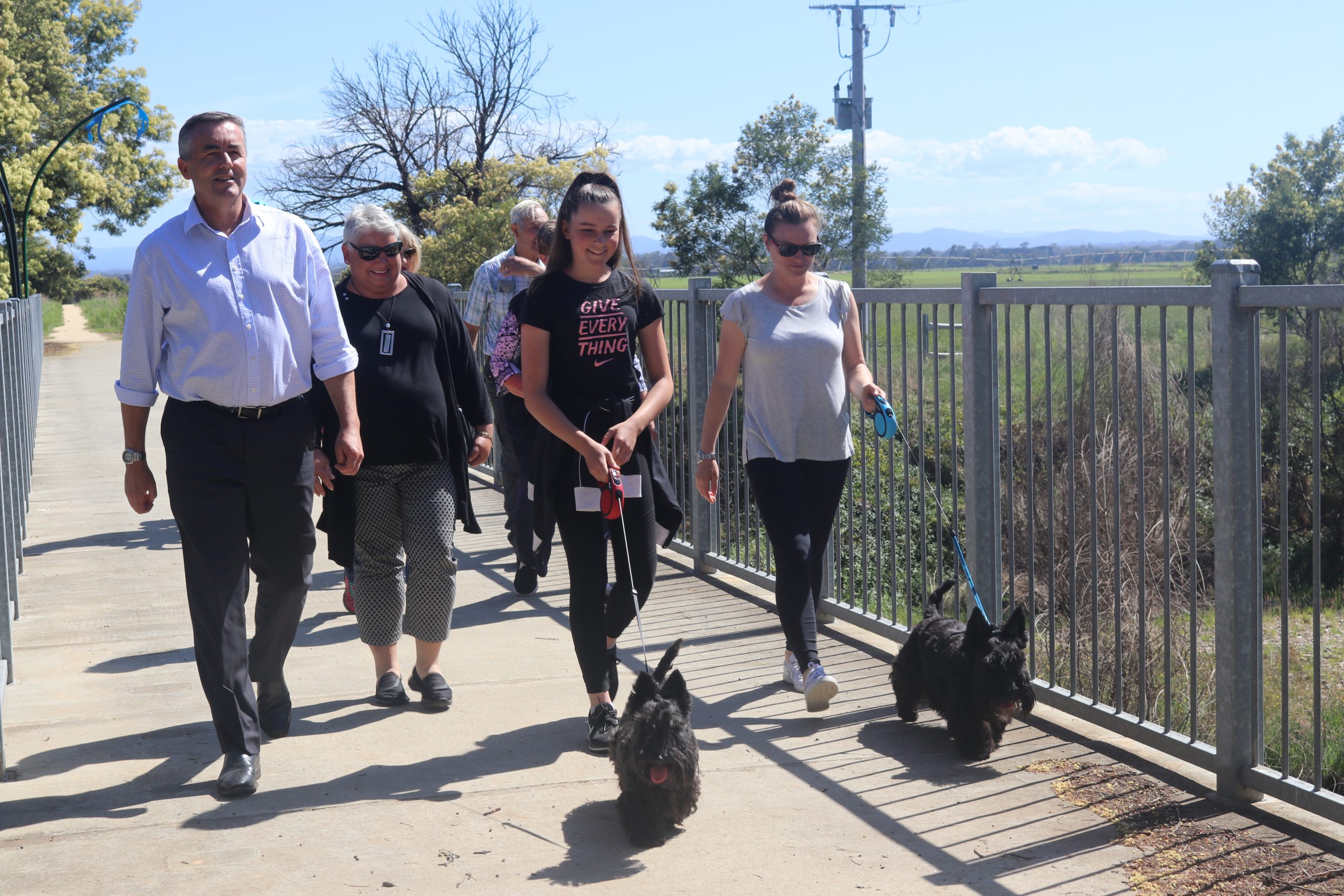 Michelle Slater
Member for Gippsland Darren Chester has committed $267,000 towards upgrades along the Gippsland Plains Rail Trail, which will go towards finalising what has been a quarter-century community project.
The federal funding will go some way towards $1 million worth of works to make safe sections of the 67-kilometre trail between Traralgon and Stratford.
Mr Chester said the rest of the funds would be leveraged from the state government and Latrobe City and Wellington Shire councils.
The Victorian government also recently promised $1 million worth of upgrades for the rail trail if it wins this weekend's state election.
Proposed works include a sealed all-abilities section between Traralgon and Glengarry,as well as a new bridge over the Thomson River and upgrading of the Eaglehawk Creek crossing.
Gippsland Plains Rail Trail Committee of Management chairperson Helen Hoppner said the had been working on this project for nearly 25 years.
"Every bit of money going into this trail means more people will use it. There's more people coming into towns spending money and they go away and come back again – we have lots of return visitors," she said.
"There is an amazing culture of cycling, even in a small com
munity here in Cowwarr, and it's nothing for them to ride the trail in a day. There is also an amazing walking culture here."
Ms Hoppner said about 3000 people a month walk and ride along the only rail trail in Victoria where users can catch a train to and from either end.
She said the trail began with a local friends' group with initial funding of $360,000 and only stretched to Maffra, but was extended to meet the Stratford train station.
Ms Hoppner said the new federal funding was "money in the bank".
"With the state government promise, if we can get that on top of this money, it will mean the whole section is completed," she said.
Mr Chester said traders along the trail route, including those in Glengarry, Toongabbie, Cowwarr, Heyfield, Tinamba and Maffra, received a welcome boost from rail trail tourism.
"This funding is an investment in our region and in local jobs. It will increase visitor numbers to our towns which in turn will support local businesses," Mr Chester said.
"This funding from the federal government is also an investment in the health of local people by encouraging them to get outside and explore our region and towns, whether by foot or bike."