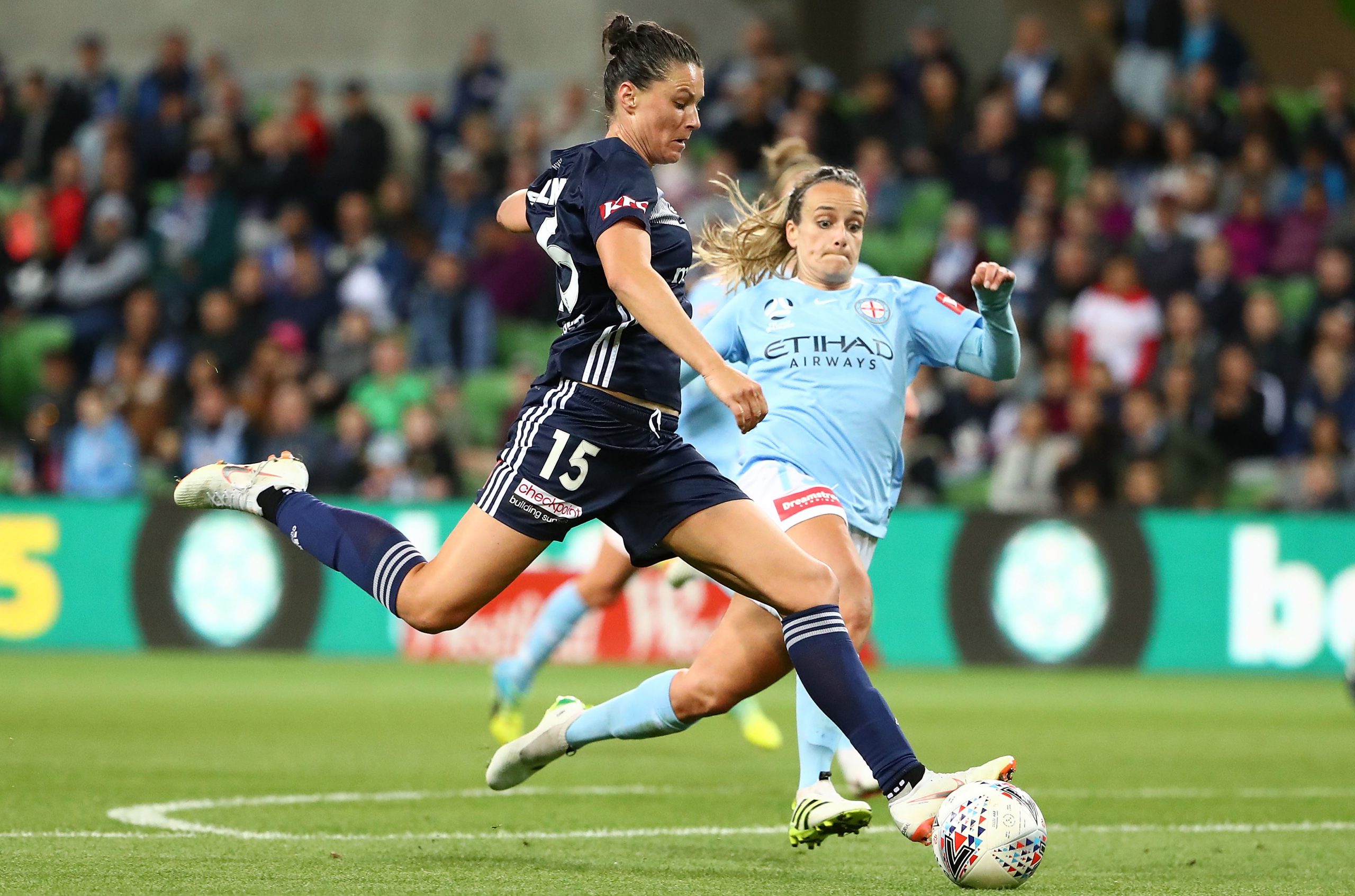 Kate Withers
SOCCER

Melbourne Victory Women will descend on Morwell for a second consecutive year this weekend – this time for points – when they bring their round five W-League fixture to town.
Victory will face the Western Sydney Warriors on Sunday at Latrobe City Sports and Entertainment Stadium – a newly-adopted "home away from home" for the Big V according to coach Jeff Hopkins.
"We had a great experience down [in Morwell] last year and the girls still talk about that game and how enthusiastic and friendly everyone was," Hopkins said.
"We felt so welcome out there and it's almost like they're adopting us and we're adopting them."
The Victory squad will be out and about in the Latrobe Valley ahead of Sunday's game, with a number of clinics scheduled to take place across schools in the region.
Hopkins described the experience of playing in Gippsland as "very different" to Melbourne but said regional home games "add[ed] a personal touch".
"Over the week leading in the girls start to engage with the supporters more than they would do in a normal game as well," he said.
"The girls are excellent. They don't make just a token effort, they really put themselves out there and genuinely enjoy getting out there."
Victory head into the round five clash in stellar form and sit atop the table with three wins and a draw to their name.
"We've had three good results so far. Probably the first game we played a huge amount of chances and didn't put them away," Hopkins said.
"Over the last couple of seasons we've been building and progressing forward slowly to get to this stage and can see the rewards from all the hard work they've put in, so it's good to start to believe."
Hopkins said the side set to take the park against Western Sydney this weekend would be a changed outfit to the one that ran out in last year's pre-season friendly in Morwell.
"People will see that we're much more capable of going forward now and creating scoring opportunities," he said.
"We've got three midfielders that can create and three strikers and we've got depth on the bench where players are capable of coming on, creating chances and scoring."
Emily Gielnik – fresh off duties with the Matildas – is one such player and heads a squad full of electric talent.
"[Emily] scored against Chile and then got our second goal last week, so she's in really good form," Hopkins said.
"Natasha Dowie is a natural goal-scorer and Melina Ayres … there's excitement right the way through the front five.
"The game as a spectacle will be really open with lots of chances and hopefully we're able to put a few away."
There will be a skills clinic and open training session at Latrobe City Sports and Entertainment Stadium on Saturday, December 1 with registration open at 2.30pm with training at 5pm.
Melbourne Victory will face Western Sydney Wanderers at Latrobe City Sports Stadium on Sunday, December 2 from 4pm.