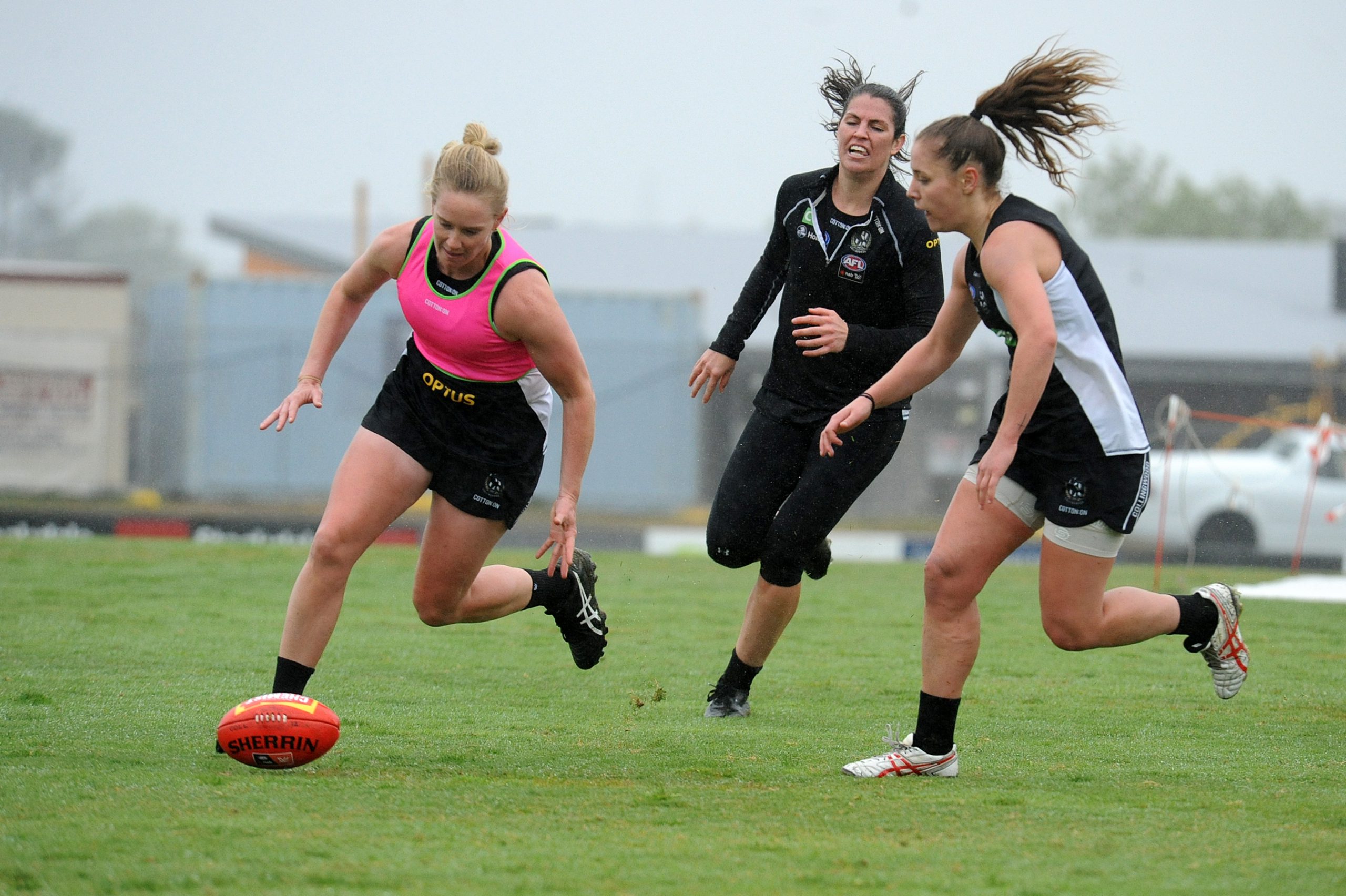 Anne Simmons
The AFLW Collingwood players set the scene for next year's round four in-season clash against GWS by training at Morwell Recreation Reserve on Friday.
For midfielder Holly Whitford, it was a return to her roots as a former Gippsland Power player who was drafted last year to Collingwood as a rookie.
She debuted in round two in Perth in front of a crowd of 40,000, then was promoted this year to the senior list.
"I've always loved Gippsland and obviously having to move away from home into the big city to play footy … was tough," Whitford said.
Collingwood's three-year partnership with the state government has meant she has had an excuse to come and show her team mates her "neck of the woods".
The 19-year-old refers to the other women in her side as her "own little family" and described joining the league as completely changing her life.
"Even from like a year ago when I'd just been drafted to now I've grown so much as a person. I've just had life experience," she said.
Whitford is hoping for "lots of familiar faces" in the crowd when she returns ready to face the Giants in February.
She also joked that she hoped for better weather than Friday's wet and windy outcome.
The dull forecast meant when training finished, the Collingwood side relocated to the cover of Morwell Leisure Centre for a clinic with students from four local schools.
Students from St Gabriel's, Sacred Heart and Grey Street primary schools as well as Lavalla Catholic College worked through a number of energising drills and skills training sessions.
Whitford said it was "so important" to take the game to country Victoria while AFLW was still growing.
The players came equipped with cones, large foam pillars for tackling and even watermelons for the activities they had up their sleeves.
Young Collingwood fan from St Gabriel's, Madeline, said it was a wonderful experience and she learnt many new balls skills.
Her fellow fan and year 6 student, Amelie, said it was "really cool" to meet the players.