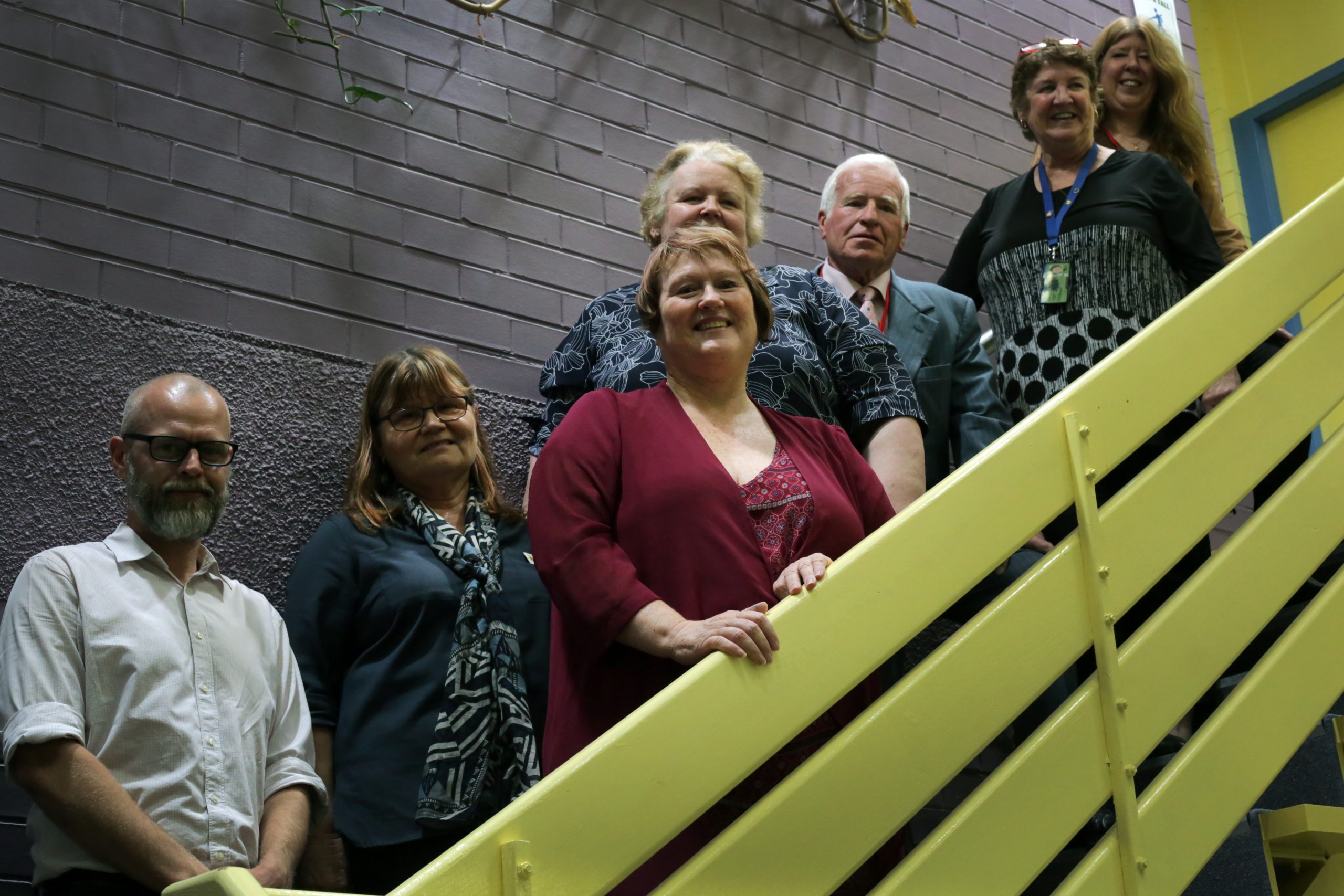 Anne Simmons
A collection of Gippsland leaders in the social and community sector agree housing is at the apex of the problems faced by the region's most disadvantaged.

On Wednesday, November 21 representatives from each group met at Quantum Support Services in Morwell united in the view that the community needed to improve the accessibility, availability and affordability of social housing.

The meeting followed the release of a report from Victorian Council of Social Service identifying the pressure on the sector and social housing in the Latrobe Valley because of Melbourne's population squeeze and public transport shortfalls, among other issues.
Quantum chief executive Liz Pearson said regional communities were "crying out" for more social housing, but housing needed to be appropriate to resolve the existing health and wellbeing issues the person might face.
"Either a prisoner exiting incarcerated institutions or a mental health client exiting institution or a ward still needs those support mechanisms," Ms Pearson said.
While a person might be taken off the streets and put into a house, Ms Pearson said it had to be a healthy environment for them to "flourish" in.
"They had formed social connections [in the streets] and as much as it's not the white picket fence of what is a societal community, it is their community. So now we've removed them from their community and placed them in a building," Ms Pearson said.
Barrier Breakers chair Derek Amos attended the roundtable event, calling for the replication of a supported accommodation model the advocacy group created which delivered six units to Traralgon designed for people with chronic mental illness.
"These people need to have hospitalisation from time to time and then the house is available when they want to come back. It's always there," Mr Amos said.
"What's so successful about it [the model] is, the tenants … have care and attention at all times."
He said the alternative was "bureaucrats in Melbourne or in Canberra" would find some money available in the budget to build "another 250 ministry of housing houses somewhere".
"They plonk them there and walk away to think that they've done a good job," Mr Amos said.
The housing that is available and affordable might not be liveable either and landlords might be treat their tenants as lesser people, Gippsland Disability Advocacy's Sharon Bergles said.
"I've been in a situation where a lady literally had holes in her floor. The toilet wasn't connected to the floor anymore. It was just woeful," Ms Bergles said.
South Gippsland Bass Coast Local Learning and Employment executive officer Wendy Major discussed the issue of relocating a young person and the effect on their schooling and friendship networks.