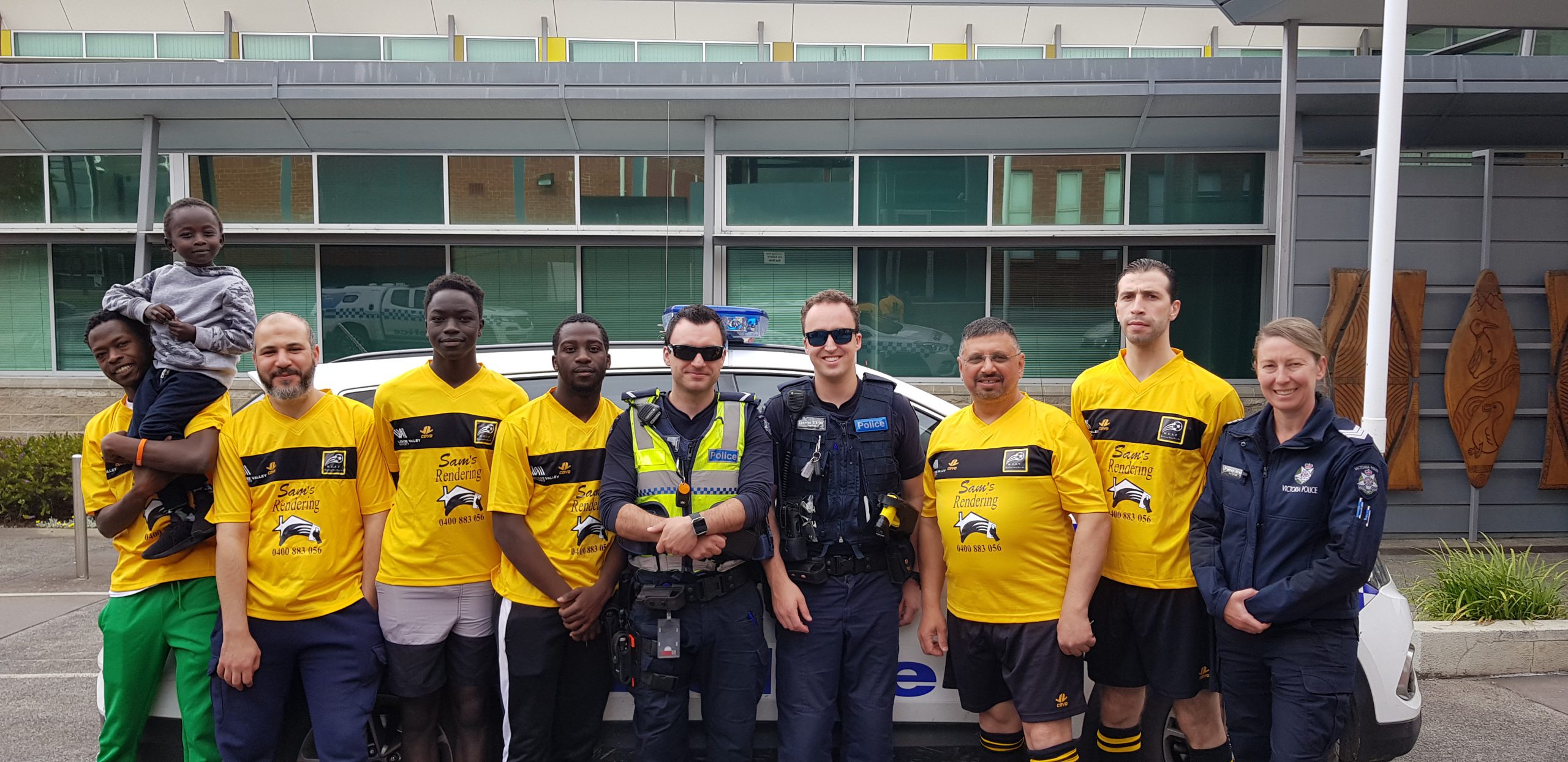 Cher Jimenez
Three years after initiating a multicultural cricket league the Gippsland Australian Muslim Community Inc­orporated is now organising a soccer match to engage more people among culturally and linguistically diverse communities to participate in sport.

A team of 18 players from African, Middle Eastern and Asian backgrounds will compete in a friendly match with police on Saturday at the Traralgon Olympians Soccer Club.
GAMCI assistant secretary John Shaban said the Multicultural United soccer team was made up of both Christian and Muslim players with many of the members already involved in local soccer teams.
Mr Shaban hoped that through sport many barriers and stereotypes could be removed and it would also serve as a bridge towards harmony with police.

"We [Latrobe Valley] want to be an example to the cities in the state and hopefully through sports we can break barriers and we can all come together [in unity]," he said.

Mr Shaban said, unlike some parts of Victoria, the local multicultural community enjoyed a harmonious relationship with police, raising as an example the establishment of a mosque in Morwell that occurred without creating negative issues.
He also hoped that through multicultural sports that they would be able to contribute to make Latrobe Valley a tourism and sporting capital of Victoria.
Mr Shaban said the multicultural team had been training at the Morwell Park Priwmary School for the past two months in preparation for the friendly match with police.
The event will be on December 1 at 11.30am with a group from the Indigenous community performing a dance and Indigenous artworks will also be on display at the venue.
There will also be a soccer match between dads and their kids and a youth soccer game.