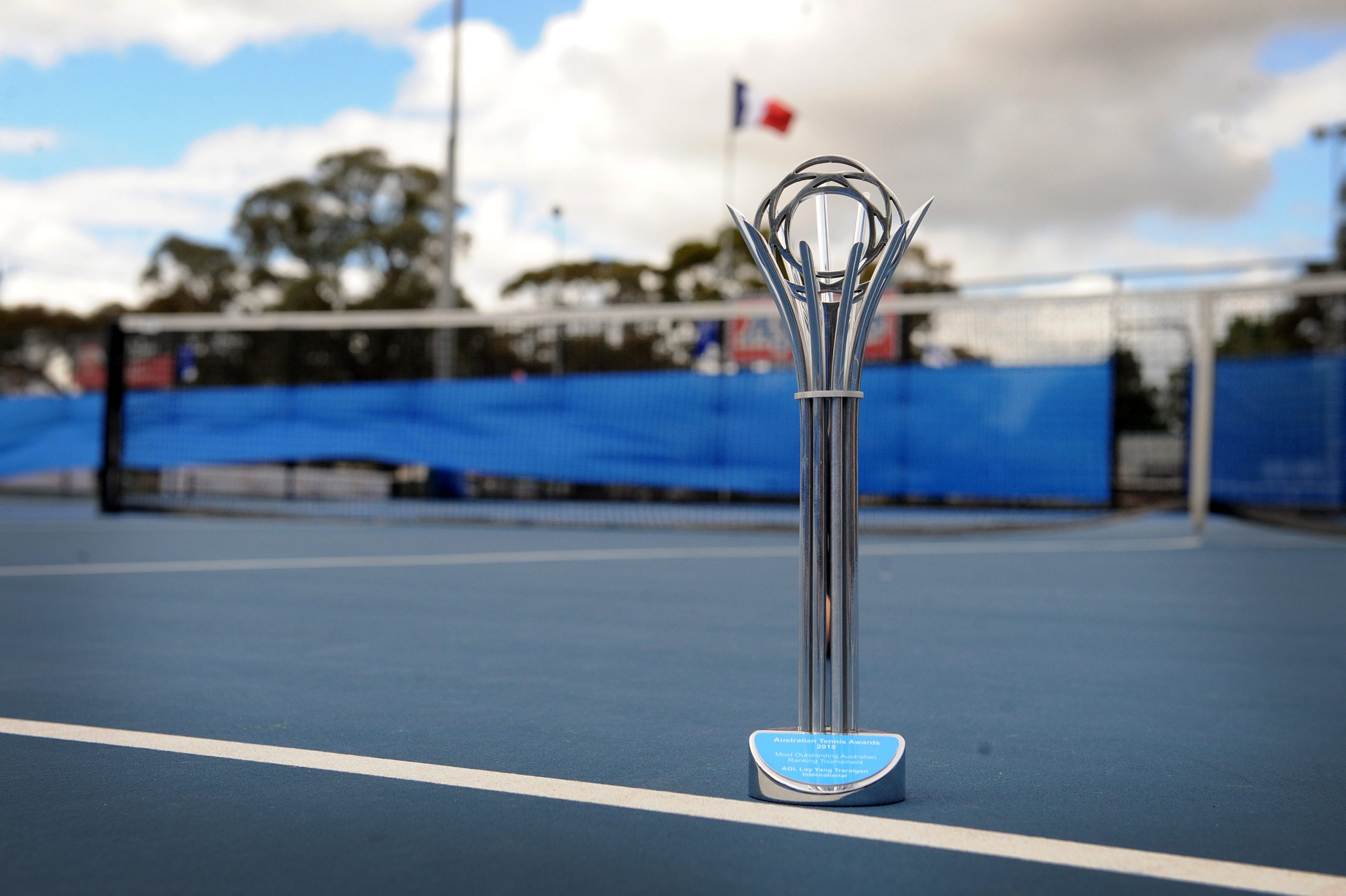 By Kate Withers
TENNIS

The jewel in the crown of the Traralgon Tennis Association has an extra special sparkle to it this week.

The Traralgon International was recognised as the most outstanding Australian ranking tournament in the country on Monday at the Newcombe Medal – Australian Tennis Awards.
Traralgon Tennis Association manager Susie Grumley – who is still coming to terms with the full weight of the achievement – had no expectations leading into the awards night in Melbourne.
"We were just honoured to be nominated but to actually win is just amazing and very, very humbling," Grumley said.
"It's just such wonderful recognition for everyone involved. It's recognition for the whole 26 years, for the people that originally got this event to Traralgon.
"There has never been a committee or president that didn't commit 110 per cent to this tournament and for the hundreds of volunteers that have been through over the years, it's just amazing."
An army of TTA supporters and committee members past and present attended the awards where the Traralgon Challenger was also up for the most outstanding professional tournament gong.
"I just think 'wow, our little country club in Traralgon … to have two major events and be top in Australia says a lot for everybody that put so much work into delivering them'," Grumley said.
"Even though we didn't win that one, [it was] nominated by players and officials, so the improvements we're doing aren't going unnoticed and players enjoy coming here.
"You can do everything to run an event but if it's not working for the players then it doesn't work."
Australian doubles legend Todd Woodbridge presented the award to TTA and was in the company of past and present stars Lleyton Hewitt, Evonne Goolagong Cawley and John Newcombe himself.
"To receive the award in front of all those greats and be recognised among them … we just feel so honoured," Grumley said.
"All the work we do to deliver the best event we can, and I think when you get the recognition, not only best in Victoria but then Australia, it's just really humbling."
With new show courts, decking and fencing in recent years, Grumley said "all the hard work that has gone into the club" was recognised on Monday night.
"I think the general feel is that the club has really moved forward and we have had a lot of enhancements to the venue," she said.
Exciting developments are in the works for the 2019 award-winning Traralgon International, with a twilight grand final scheduled for Wednesday, January 16.
"We're going to be mixing it up a bit next year and rather than having the grand final in the morning we're doing the twilight match, so it gives more people an opportunity to come and watch," Grumley said.
"We'll have food trucks as well so I think it will be a really great atmosphere."