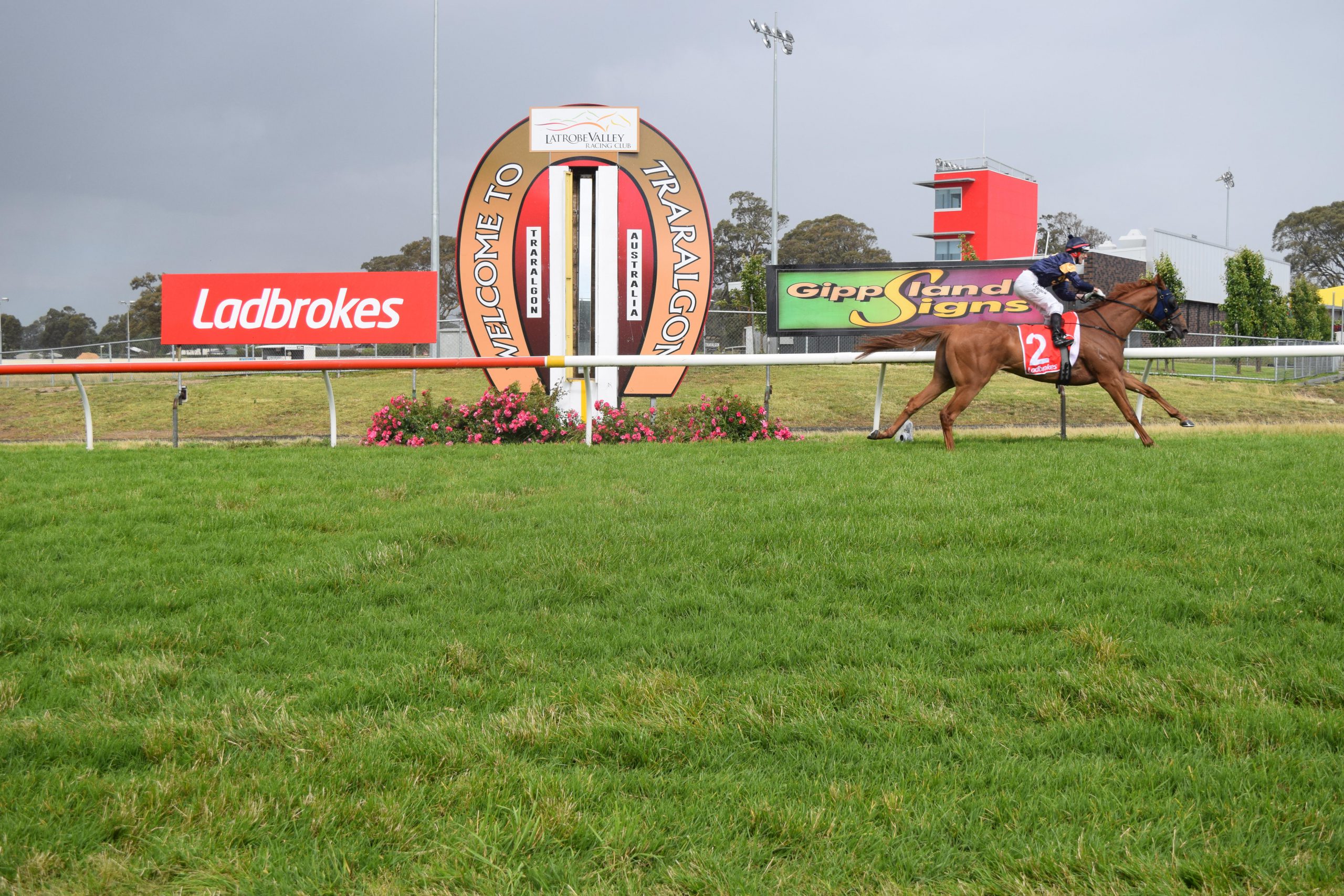 Heidi Kraak
While the sun was playing peek-a-boo, the changeable Victorian weather couldn't put a dampener on the Traralgon Cup yesterday.

The country racing event has been under a cloud of late, with wet weather forcing the cancellation of racing last year and at this year's Ladies Day.

However, club manager Rodney Stephens was happy with this years' turnout.
"We've had the dining room full and marquees full and they've enjoyed themselves and had a really great day," he said.
"We finally get to race – it was great to see those first horses past the post."
Nick Ryan's Mahamedis took out the Traralgon Cup by an impressive seven lengths, ridden by Noel Callow, followed by Scherzoso and The Mighty Jrod, respectively.
Fashions on the field were a hit with punters, attracting competitors from across Victoria.

Judges Hailey Di Cecco of Valentina Flowers Traralgon Carly Patterson were impressed by the level of competition, selecting Beaconsfield resident Kiara Manning in the women's competition and Yarragon resident Kaitlyn Bowes in the best hat division.
Michael Carty took out the prize for best dressed man, and also poached best dressed couple with Kelly Carty.
Ms Di Cecco said she was looking for "something really feminine and classy" and had taken into account where contestants had purchased their outfits.
"We are country races, so I think you've got to support local businesses," she said.
"It was strong competition, but a really difficult decision – [Ms Manning] was a clear winner.
"She was classic and elegant, and bright and bold at the same time and everything was well tailored, correct, feminine and it looked really well styled and tied together."