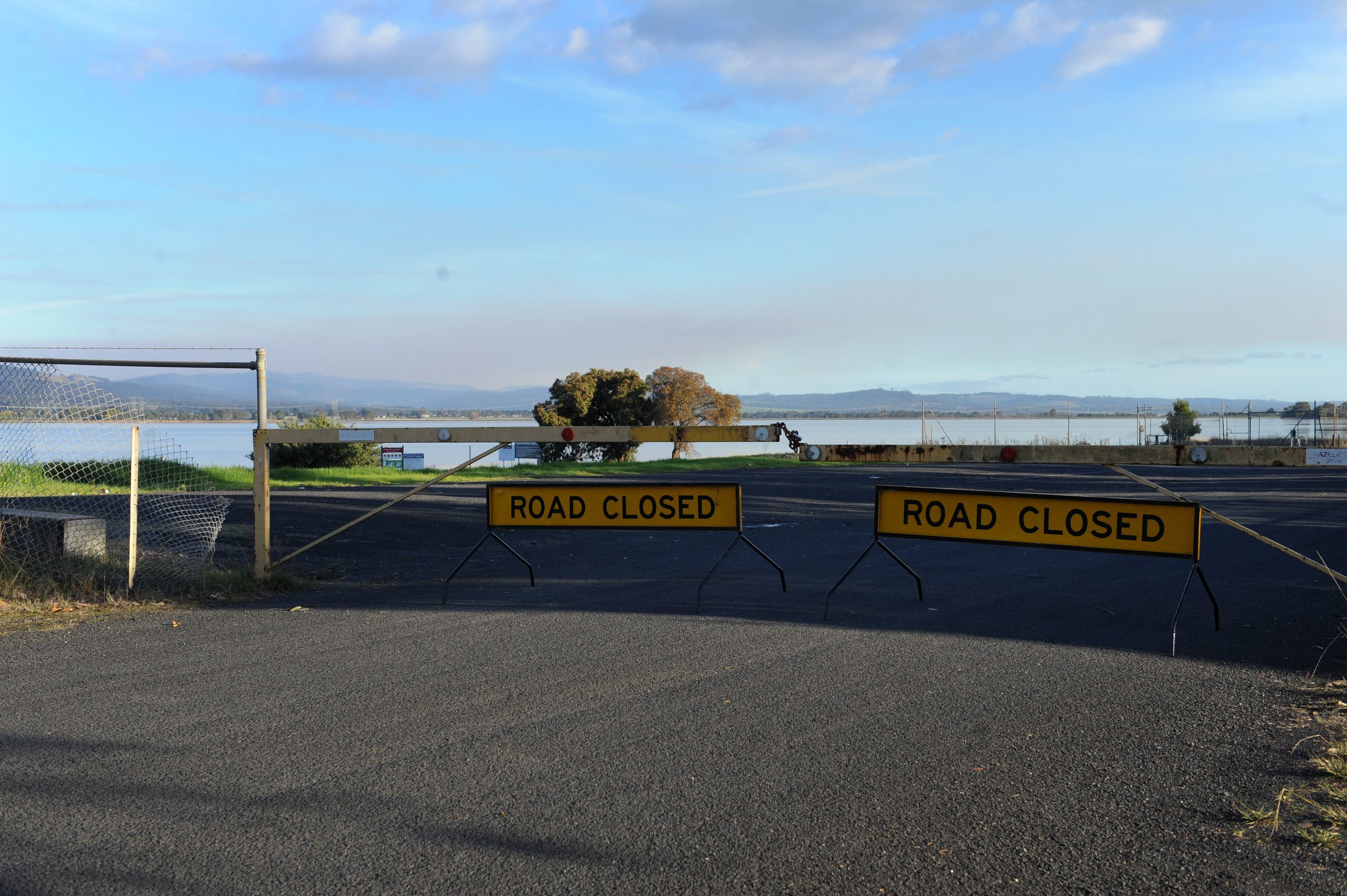 Michelle Slater
The death knell of the Hazelwood Caravan Park could be handed-down at tonight's Latrobe City Council meeting, with councillors to consider a motion to have site holders packed up and out by the end of February.
Latrobe is proposing to close the park on December 16 and hand it back to ENGIE for remediation, giving site holders notice to vacate by February 24.
Council is proposing the shut down as it cannot guarantee a firefighting service after mid-December, as ENGIE is dropping pondage water levels by 2.7 metres.
In a separate motion, Cr Darrell White is proposing that council meets with Premier Daniel Andrews to discuss the future of the Hazelwood Pondage for recreation uses.
Caravan park site holder Kaylene Price described the resolution as a "knife in the heart" and on Friday said she would meet with other site holders to discuss tonight's council agenda.
"I'm devastated what's happening to us, and devastated what's happening to the Latrobe Valley, they are really treating us like second class citizens," Ms Price said.
Ms Price said some site holders had proposed installing temporary firefighting tanks at the park at a meeting with Latrobe and ENGIE a month ago.
She said some had not ruled out seeking compensation over the park's impending closure, and for her, it would cost thousands of dollars to have her van and furnishings removed by truck.
"We are all battlers, everyone has spent $20,000 for their vans. Nowhere else had the same access to water for the kids, I've had four generations come here," she said.
The council agenda states it would cost Latrobe City between $80,000 and $225,000 to connect fire services system to mains water and remediation works would cost about $50,000.
Six site holders have already packed up because of the lowered water levels and others have also indicated they would leave if the pondage is not re-opened for recreational use.
Ms Price said that despite this, she knew many of the 41 site holders were keen to stay and were also pushing for ENGIE to top up the pondage water.
"People said they still want to go there and enjoy each other's company until the issue is sorted, people just want to catch up and have fun," she said.
ENGIE began lowering the water levels and closed the pondage after structural problems with the dam wall were discovered in June, and will make a decision about its future in February.
The drop means the pondage water would be 80 to 100 metres from the shoreline, removing available water for Latrobe City to provide a reliable fire service at the caravan park.
Council already plans to turn the caravan park to a day trip area, and is leasing the site from ENGIE until April 2020, but ENGIE is unwilling to extend it.
"The pondage was a body of water that could be used for fire services, and they are taking away this facility for firefighting by not repairing the wall," Ms Price said.
"I think the whole of the Valley had been shafted."