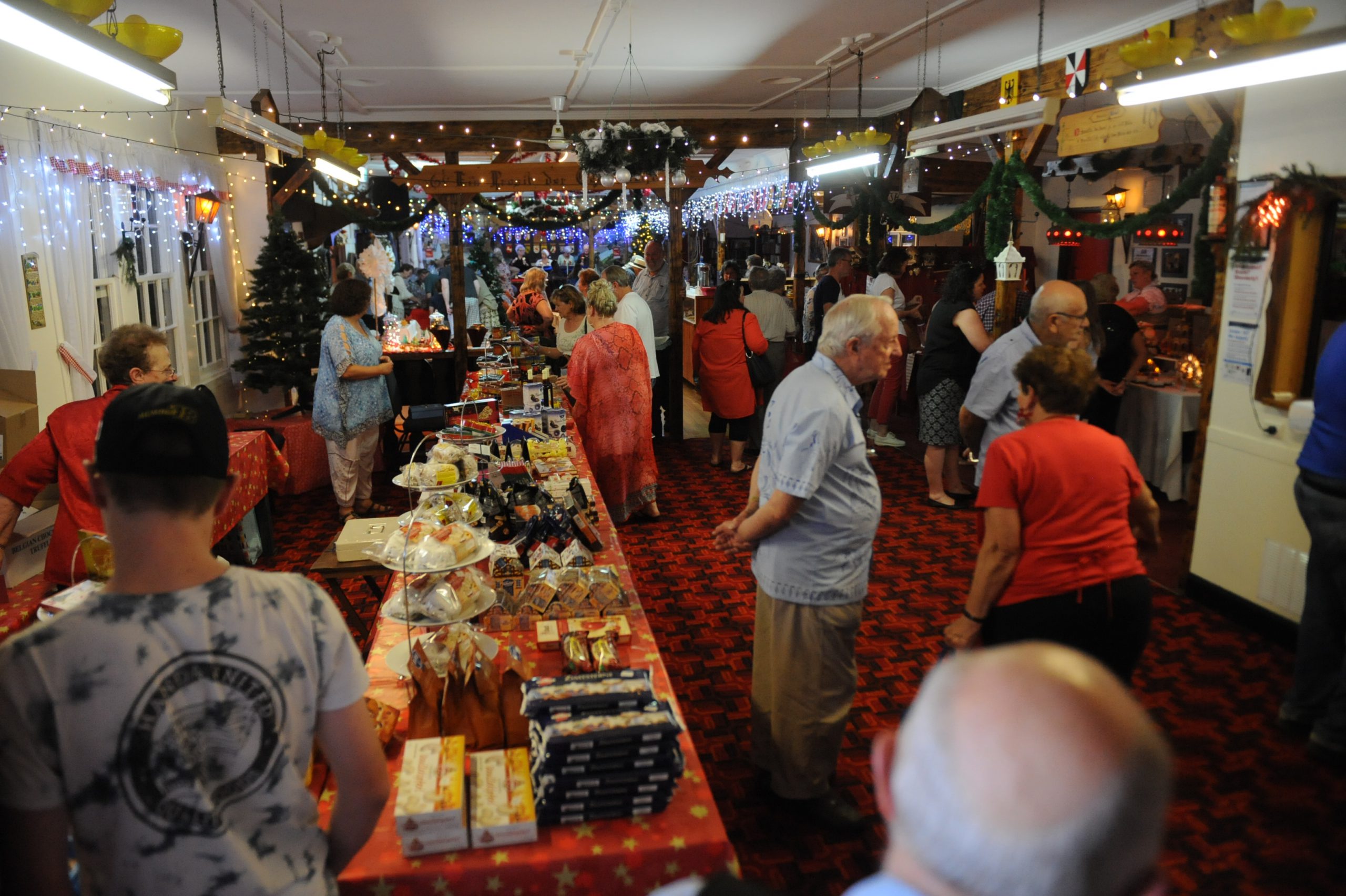 Anne Simmons
Volunteers behind Saturday's traditional German twilight market wished the community 'Fröhliche Weihnachten' as they served up glasses of homemade gluhwein.

The traditional spiced warm wine is an important feature of a German winter but was also a hit in Morwell despite a sizzling start to summer, according to Club Astoria German Club Morwell vice-president Penny Johnston.

Pine Christmas trees lined the driveway to the 60-year-old Morwell clubhouse which was decked out inside with fairy lights and bustling with people browsing stalls of food and traditional German wares.

Sounds of the glockenspiel bell ringers from Warragul and carols from the Latrobe Community Concert Band added to the atmosphere.
"I guess we're trying to keep the integrity of what the German Christmas is about," Ms Johnston said.

"It's just a village atmosphere. Everyone's together, everyone is eating, drinking and enjoying themselves."
Ms Johnston's father Rudi Hess was a long-term president of the club, and took her mother Glenda to his birth country to experience a traditional German Christkindl market held in a village square.
"[She] had seen how beautiful they were … It was her dream to always have a Christkindl market," Ms Johnston said.
It was the second year the club held the event at a twilight time and the club estimates about 1000 people attended this year.
"We had free [trackless] train rides … and a free jumping castle which I think helped families come along," she said.
"It takes everybody to do it. The members and volunteers who drive this, we're so passionate about what we do."