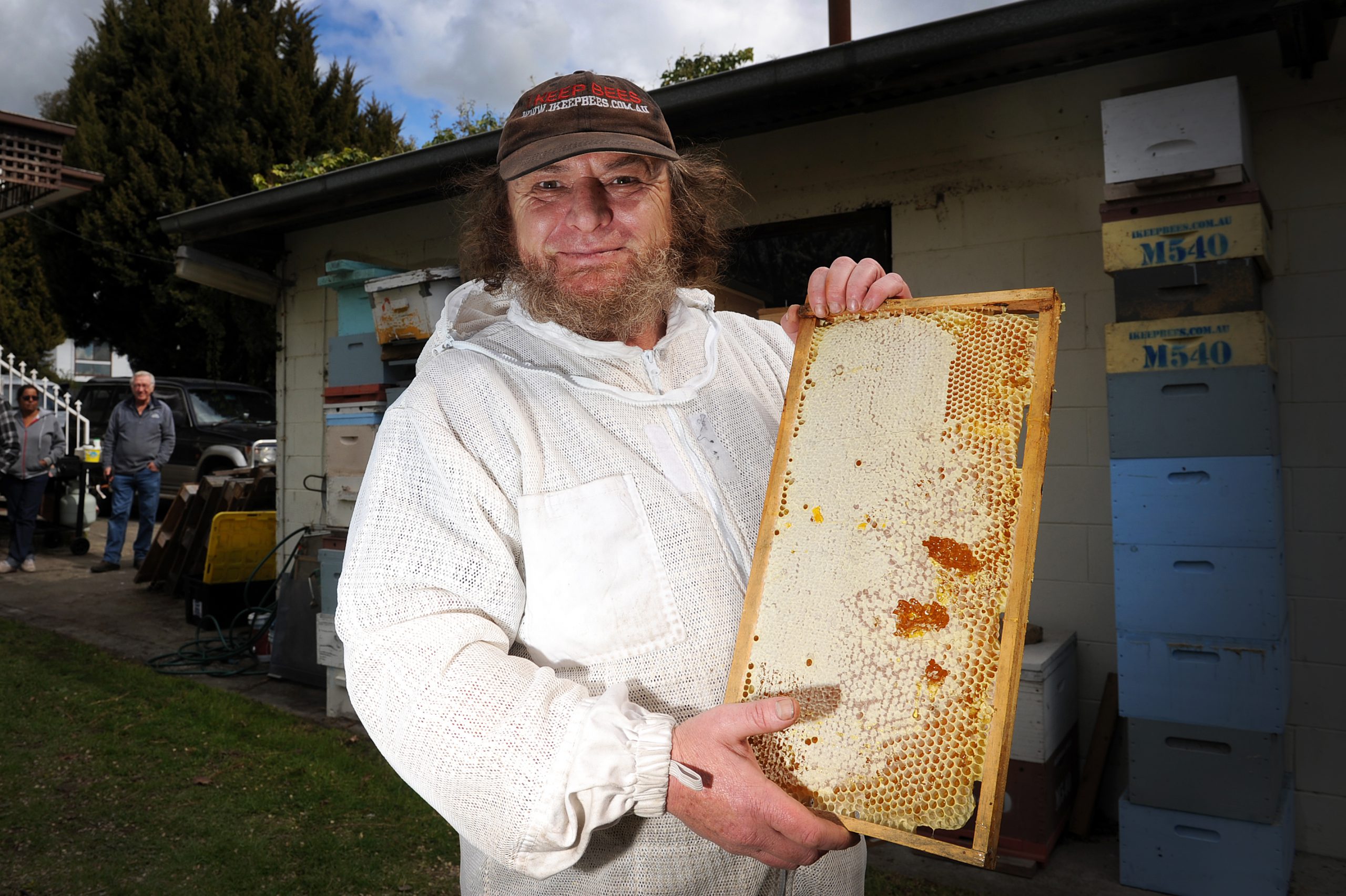 Heidi Kraak
They say that bees are busy but the beekeepers of the Latrobe Valley may be giving the little critters a run for their money this year.

While the Latrobe Valley Beekeepers Association has only been operating for a matter of weeks, the group has already garnered more than 45 members and is expecting to grow further with an exciting line-up of guest speakers for their upcoming meetings.

The association aims to promote good beekeeping practices and to form a supportive community for beekeepers and those interested in learning more about beekeeping.
Latrobe Valley Beekeepers Association co-chair Steve Murphy attributed the rapid growth in members to a "need for a bee group in Moe that wasn't being met".
"It was very surprising that we got a lot of interest very quickly," Mr Murphy said.
"Some [members] have many hives, some people have one, some people have none – it is open and available for anybody.
"Anyone who wants to learn and know about bees is welcome to come to club meetings."
Mr Murphy recently received a grant from the Latrobe Health Assembly to facilitate a beekeeping course for young, unemployed people to teach them how to keep a hive and other associated skills.
Mr Murphy will facilitate the course in two rounds – the first round has just finished and the second one is expected to begin early next year.
"[The first round] was massively successful," Mr Murphy said.
"The people who came to do the course, many of them had never picked up a screwdriver.
"Not only did they learn about how to look after bees, I taught them a whole range of different machines, they tried tools and how to work with timber to make the boxes … they had an absolute ball and they learnt a huge range of new skills."
Mr Murphy said beekeeping could be a viable business venture for people wanting to make some extra money.
"With beekeeping it is very easy for people to start out with a hive and build up the number of hives they have slowly … and gain a small income from them," he said.
For more information about Latrobe Valley Beekeepers Association, visit the Facebook page, Latrobe Valley Beekeepers Association or phone Mr Murphy on 0450 5620 021.