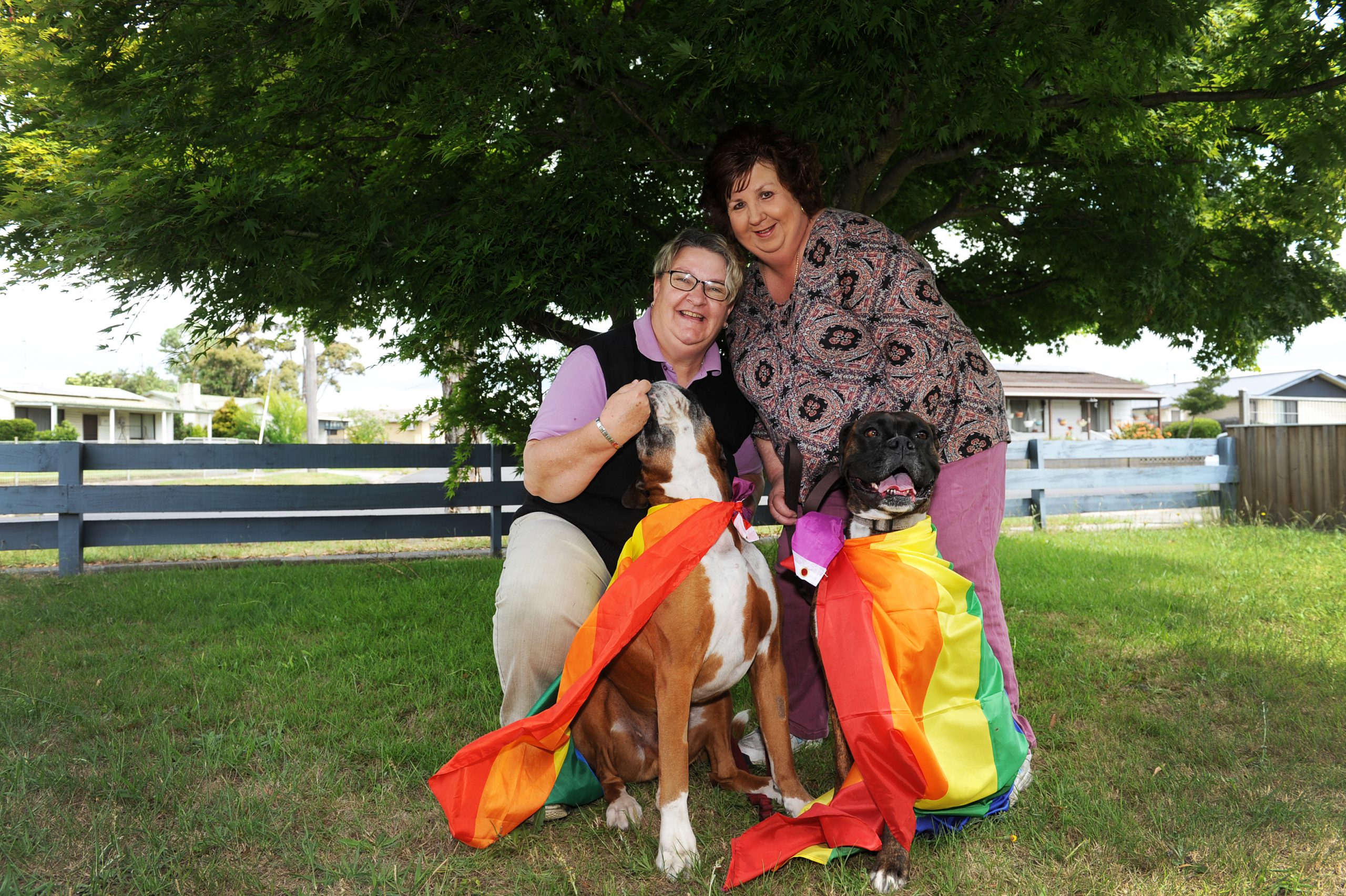 Michelle Slater
It has been 12 months since marriage equality laws were passed in Australia and wedding plans are well underway for a Newborough couple who have been in a committed relationship for 17 years.
Jo Parker and Mandy Thomson-Dickson set a date soon after they got the legal go-ahead and are planning a garden wedding in Warragul in mid-February.
Ms Parker said they wanted to make sure the time was right for the both of them after the marriage bill passed Parliament following a lengthy and controversial plebiscite.
"We called this year 20-gayteen, which would be a very good year. For those who voted no, I think they were probably disappointed the sky hasn't fallen in," Ms Parker said.
"But this was exactly what we were saying – nothing would change apart for a small section of society who will have equality."
Ms Parker said she was aware of other same sex couples who had tied the knot in the Latrobe Valley in the past year but had kept a low profile with private ceremonies.
She said many couples were keen to access the same rights married heterosexual couples had always taken for granted such as the legal implications of buying a house together or accessing super funds.
Ms Parker said once the word got out they had set a date, they had offers flooding in from marriage celebrants, cake makers and dressmakers keen to be involved in their big day.
The couple will walk down the aisle with scattered rose petals representing pets who have passed away and they will make their own vows in front of family and friends before taking a honeymoon in New Zealand.
"We are hearing that celebrants in New Zealand have stopped calling it same sex marriage, it's just marriage," Ms Parker said.
"We just wanted to really appreciate the moment. Our wedding was not going to be a political statement – it would simply be our wedding."
But Ms Parker warned there was still a lot of work to be done to stamp out discrimination against the LGBTIQ community.