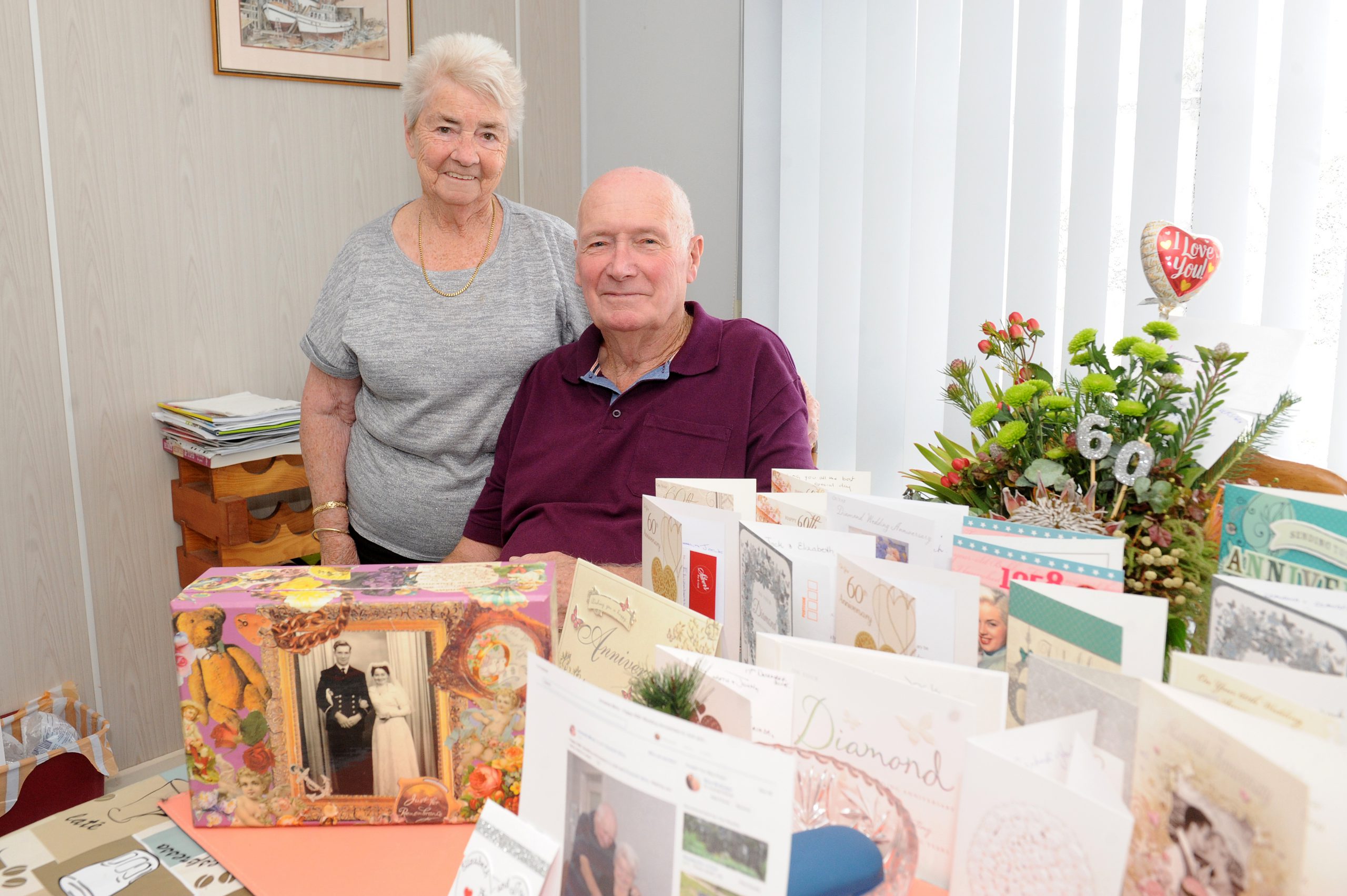 Cher Jimenez
It was Jock Minty's first time attending a dance.

He was not good at it but it was through a program organised by a local church at a fishing village in Scotland where he met the woman who would be the mother of his three children.

On Tuesday, Jock and Elizabeth Minty celebrated their 60th wedding anniversary surrounded by friendswho have been their support since moving to Morwell 15 years ago.

The couple has been in Australia since 1964.

He was 19 and doing an engineering apprenticeship when he laid eyes on 16-yearold Elizabeth and asked her for a dance.

"He just asked me to dance with him and he couldn't dance, that's the funny thing," Mrs Minty said.

It was love at first sight for both of them and, like steps in a beautiful dance, a love story blossomed.

This week the Mintys celebrated their diamond wedding anniversary. Jock proposed to Elizabeth at a café on her 18th birthday.

She explained that in Scotland a woman gets to choose her engagement ring so they bought the ring before Jock formally proposed to her.

Ten months later the Mintys were wed in a Methodist church. By then Jock had joined the merchant navy and the wedding was pushed back a week as his ship was delayed.

Elizabeth said the most challenging part of their marriage was when Jock was still with the merchant navy as he was away overseas and missed the birth of their first child.

Like many couples, they have had arguments that sometimes meant not speaking to each other for weeks but Jock, 81, and Elizabeth, 78, knew that marriage was never easy.

"My mother said to me before we got married that marriage is not a bed of roses. Once you've made the bed you lie on it, no divorces," Elizabeth said.

"Many times you feel like you want to walk away but you don't.

"You have to stick together through thick and thin."

For Jock, it was love and respect for each other that kept them together all their 60 years of marriage.

"If you love and respect each other you'll stick by it. Nowadays it's just easy to quit," he said.

The Mintys received congratulatory messages from the Queen and a number of public figures and from the Combined Pensioners Association of Morwell where they are active members.