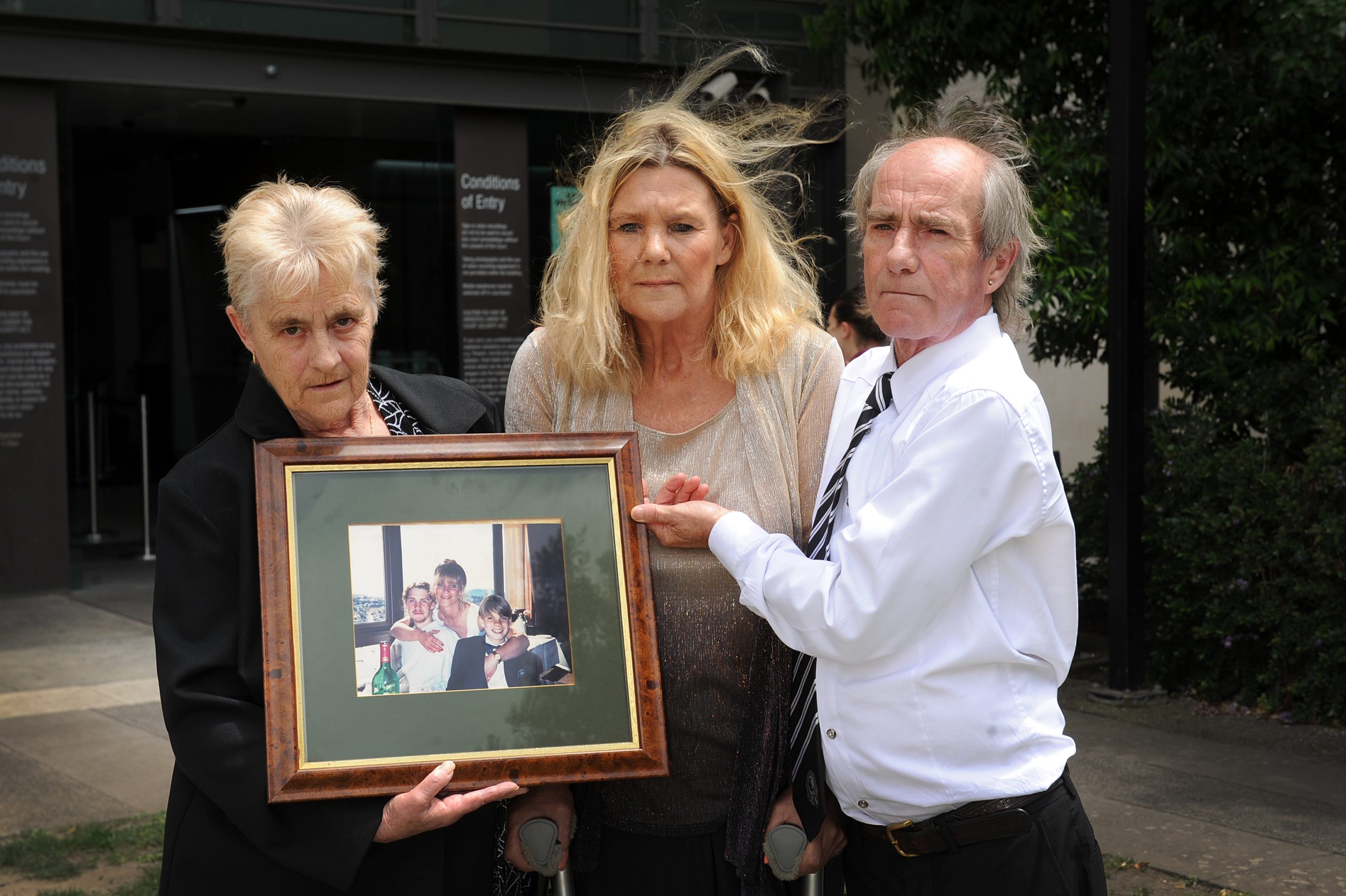 Bryce Eishold
The family of Rosedale father of two Brett Anthony Thomas who was murdered last year has spoken of their pain after killer Darien McMillan was sentenced to 19 years behind bars in the Supreme Court of Victoria at Morwell today.

McMillan, 38, was found guilty by a jury in July after murdering his friend Brett Thomas in an attack in Rosedale which left him with "catastrophic" injuries on February 28, 2017 – a day before he died in The Alfred hospital.
The court heard Mr Thomas, 42, sustained deadly injuries including a 20-centremetre-long fracture to the back of his skull, 20 rib fractures, a broken sternum, internal injuries and bleeding during the attack.
Forensic pathologist Matthew Lynch told the court Mr Thomas had a litre of blood in his abdomen from damage to his blood vessels and died due to blunt force trauma.
Supreme Court Justice Paul Coghlan said during sentencing on Wednesday McMillan assaulted Mr Thomas on Hood Street in Rosedale because he "got lippy" after the pair had been drinking at a friend's house.
The court heard McMillan had asked Mr Thomas for some oxycodone after leaving the house – prescribed to Mr Thomas for a long-term workplace back injury – which was refused.
During the trial, the court heard McMillan rammed Mr Thomas' head into the road up to six times.
McMillan initially pleaded guilty to manslaughter in July, however, a Supreme Court jury took less than four hours to find him guilty of murder.
Mr Thomas' parents, mum Nena MacKenzie and step-father Tom Wykes, and aunt Cheryl Ashman sat in court during sentencing while McMillan was supported by his mother who sat with a court assistance volunteer.
Outside court, Ms MacKenzie said she was disappointed with the sentence.
"I'll remember him as a loving, caring, beautiful soulmate that was taken from me and I miss him so much," his mother said.
"My son was a beautiful Australian and he was slaughtered to death and I [will] live with that for the rest of my life."
The court heard McMillan had shown remorse following the incident and was regretful for the death of Mr Thomas, despite sitting impassively in court.
During sentencing, Justice Coghlan said McMillan had experienced a troubled upbringing and had a "reasonably significant" criminal record dating back to 1996.
At the time of the assault, McMillan was serving a community corrections order and had been charged by police for offences including arson, stalking and theft six months before he murdered Mr Thomas.
Mr Thomas' aunt Cheryl Ashman said she would campaign on behalf of her nephew's two teenage sons for better education and change to "prevent this level of violence in our community".

"We pick up the paper every day or watch the news; there's another case, another case where the parole system, community corrections orders, AVOs are just totally flawed," Ms Ashman said.
"It's about education and change and calling on our politicians to do something. The community is screaming for change but it's falling on deaf ears and it's just not good enough.
"This offender was on a community corrections order once again, not the first time when he committed this crime and things have to change."

Ms Ashman said the rate of recidivism in Victoria required urgent attention and described the statistic as "alarming".
"There needs to be a Royal Commission into the whole judiciary system. The recidivist rate is running at 43 per cent for all those who go to jail – that should alarm us all," she said.
"Our focus now is we can't bring Brett back but hopefully we can prevent this level of violence in our community and it starts with educating our young so that they learn it's not okay to bully, to fight, to hit someone, to hurt someone.
"I've done that on behalf of my family … particularly Brett's two children so that when they get a bit older they can look back and hopefully see change."
McMillan, who has been in custody for 658 days, was sentenced to 19 years' jail with a non-parole period of 16 years for the murder of Mr Thomas.