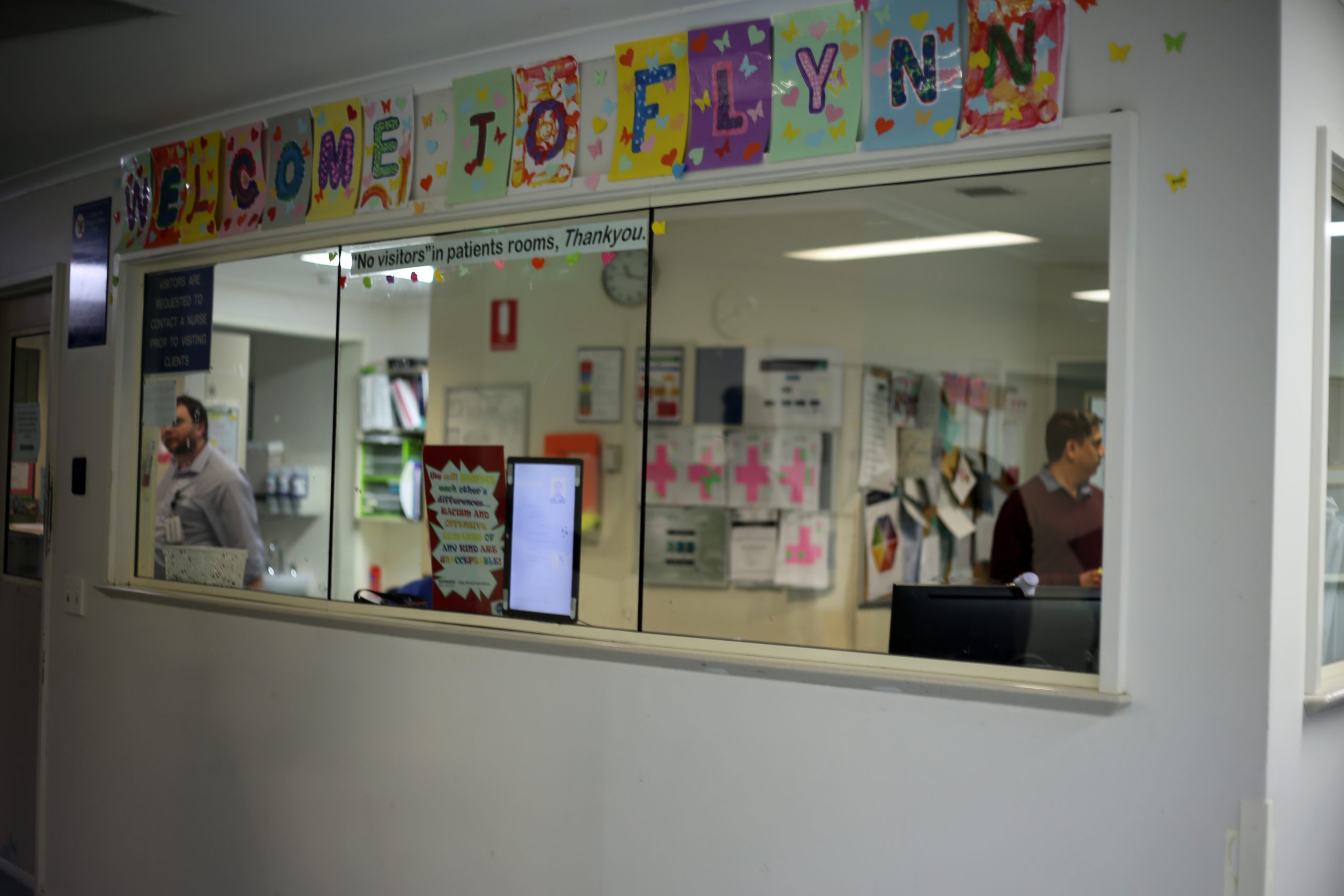 Heidi Kraak
Latrobe Regional Hospital has responded to two WorkSafe notices to improve safety for staff and patients in its Flynn mental health ward.

The notices followed a spate of incidents in the ward, including an incident in June when an occupational therapist was allegedly stabbed with a kitchen knife during a life skills class.
In another incident, a staff member was allegedly stabbed in the back of the head with a pen by a patient.
According to documents obtained by the ABC, workplace regulator WorkSafe ordered the hospital to implement 16 safety measures including hiring full-time security guards for the ward, banning sharp weapons for life skills classes, installing CCTV cameras in the ward and conducting more in-depth analysis and diagnosis of patients by psychiatrists and the Mental Health Tribunal.
However, Health and Community Services Union senior industrial officer Kate Marshall had doubts CCTV cameras had been installed.
"Staff have told us [the union] that the CCTV cameras have not been installed," she said.
"Our understanding is that WorkSafe have ticked them off … but currently we are being told they haven't been [installed]."
However, LRH told The Express WorkSafe had inspected the unit on December 5 and had formally notified the hospital that it was satisfied with the improvements made.
"In addition to the risk control measures required by WorkSafe, LRH has embarked on its own course of action to improve safety for patients and staff," LRH chief executive Peter Craighead said in a statement.
Mr Craighead said additional safety measures implemented by the hospital included a safety audit of the high dependency unit within Flynn which had resulted in further improvements such as a new secure entrance to the staff base in the unit and alarms on all doors to better monitor the movement of patients around the unit; the introduction of portable scanners to detect concealed objects or weapons; the appointment of a dedicated occupational violence and aggression coordinator to drive initiatives to reduce harm to staff; and the rollout of new de-escalation engagement and prevention training for all staff to better manage violent or aggressive behaviours.
Mr Craighead said the Latrobe Regional Hospital's Occupational Violence and Aggression Committee, co-chaired by himself and executive director mental health Cayte Hoppner and consisting of staff representatives and ANMF, HACSU and HWU delegates, would continue to work on initiatives to reduce harm to staff.
However, Ms Marshall said hospital management "seems to be in denial of the state of the crisis".
"On paper, yes the improvements do assist, but given the high acuity of patients in the Flynn ward, these safeguards are still not enough for management to guarantee safety of staff or patients," she said.