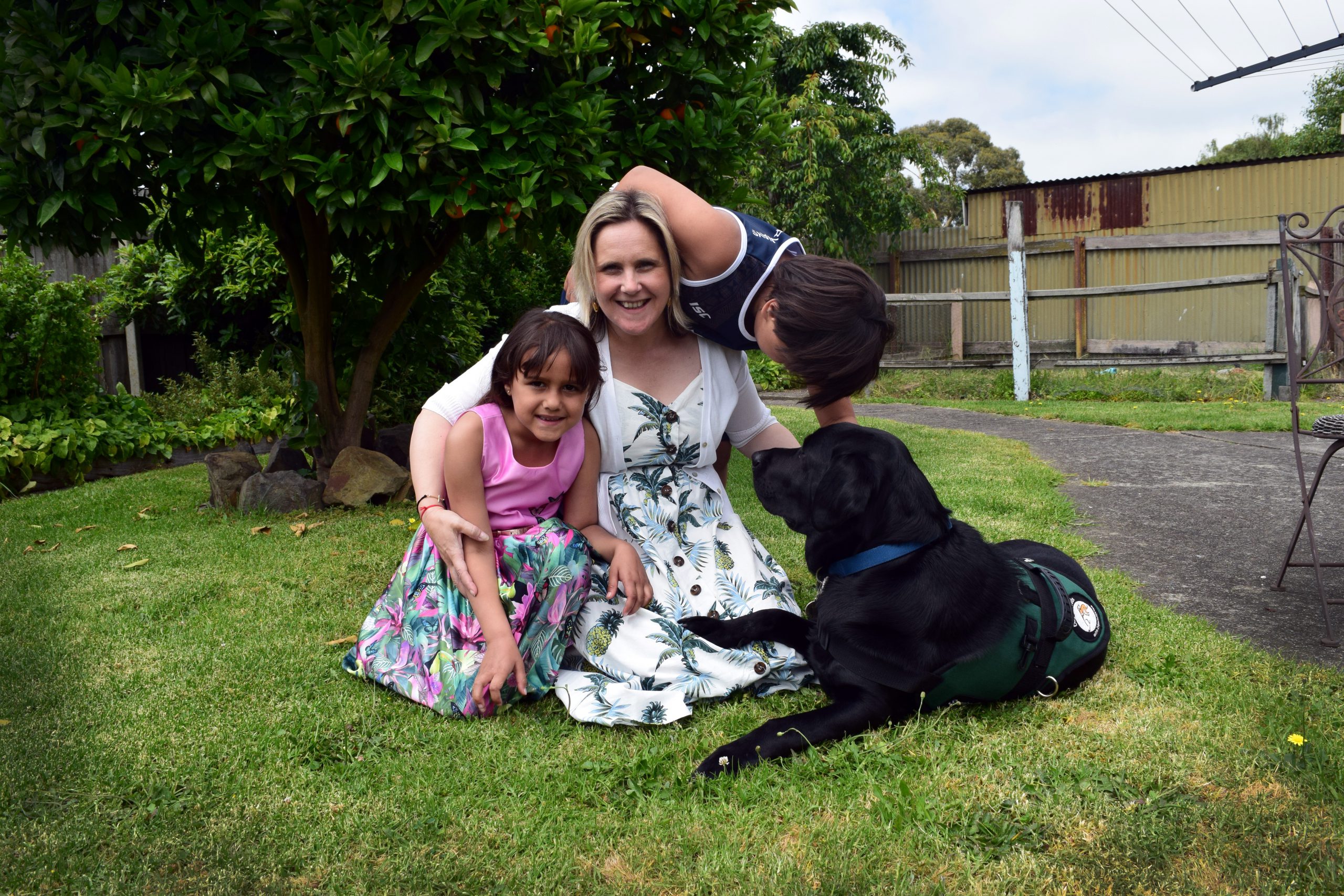 Heidi Kraak
It has been almost a year to the day since Tubby, a greatly-anticipated assistance dog, entered the Vella-Vulaono home in Moe to help then-seven-year-old Vili navigate the world around him.

Diagnosed with severe autism spectrum disorder at the age of two, Vili met his furry friend through the generosity of the community.
A fundraising campaign helped the little family raise the required $25,000 for an assistance dog with Dogs for Kids with Disabilities – something single mum Leanne said would have been hard to do on her own.
"I can say a year on they got the match for us really, really right – he fitted in from day one," Leanne said.
"I remember driving back from Frankston with [Tubby] – it evoked memories of coming home from the hospital with a newborn child.
"I really felt that journey from Frankston to Moe was the exact moment that our life was about to change and I can say it has very much changed for the better."
While it certainly hasn't all been easy since Tubby arrived, Leanne said Tubby provided the family with a great deal more security and freedom.
"Ninety-five per cent of Tubby's presence in the home is helping Vili to regulate his sensory overload," Leanne said.
"So you'll often see him massaging Tubby, touching Tubby – there might be times when Tubby is asleep on his bed or laying down somewhere and, next minute, you turn around and Vili is laying completely on top of him or hugging him."
Leanne said Tubby provided her with a lot more confidence when the family went out of the house and "into the big wide world", describing Tubby as being like an "extra human to support me".
"Vili is just getting physically bigger and stronger and I am really now at a point where I am struggling to physically manage him," she said.
"So Tubby alleviates quite a bit of that need Vili has physically."
While Tubby underwent a thorough training process before entering the home, he will continue training for new environments through Dogs for Kids with Disabilities in February.
The training will help when Vili begins to see specialists in Melbourne this year – a "huge thing" for Leanne.
"We can't just jump in a car and go off like all families can. It requires forward planning," she said.
"We're hoping to start working towards going away together as a family.
"That will be another thing we will work closely with the trainers on – how do we prepare to go away on a holiday and what that might look like?"