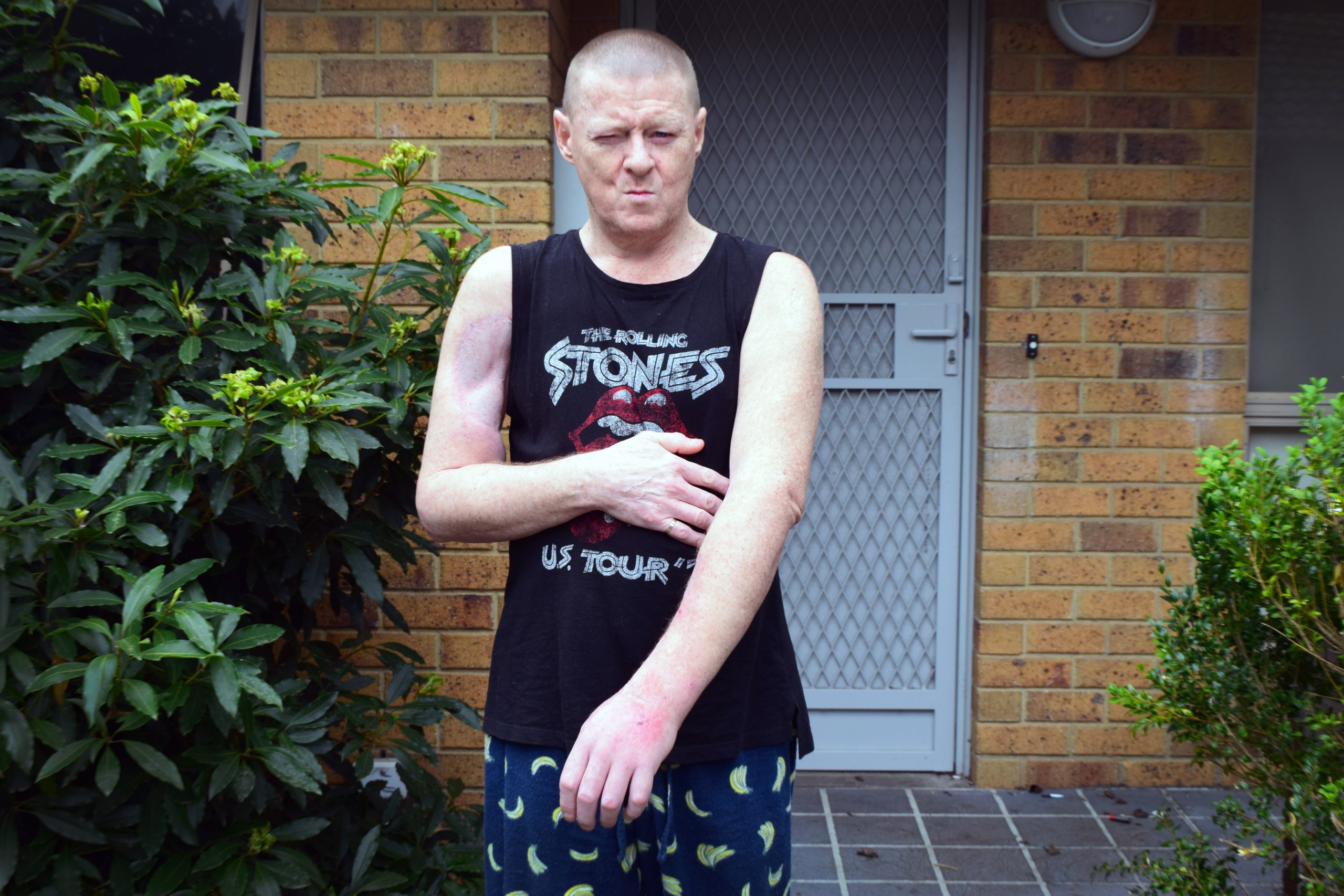 Heidi Kraak
While the public housing unit next door to Traralgon resident Alan Willis has apparently been vacant for more than a month, furniture in the backyard has not been removed, dog excrement left to bake in the hot summer sun has not been cleaned up and Mr Willis can only guess the state of the interior.

And he has had enough.
"I can't leave the back door open. I can't leave the washing outside because of the smell," Mr Willis said.
"When they moved out … they didn't bother picking [their dog's excrement up] so it is baking in the sun – there is dog sh*t everywhere.

"I can't imagine the inside of the unit – I haven't been inside or near it."
Mr Willis is also concerned the potentially unhygienic state he suspects the unit has been left in is causing an increase of spiders in his own, closely-situated unit – he has sustained a number of spider bites in recent weeks.
"I've sprayed everything but they keep coming in," he said.
The Express contacted the Department of Health and Human Services for comment, however, the department said the unit still had an active tenancy and was not initially aware it had been abandoned.

"As a result the department has made an application to VCAT [Victorian Civil Administration Tribunal] for possession of the property, which will enable the department to access the unit," a spokesperson said.
"Once possession has been granted, the department will arrange for any works to be undertaken. This will include pest control."
However, the VCAT process for the department to gain access to the unit to clean it up can be lengthy – leaving Mr Willis with the spiders and the smells for the meantime.
Victorian Public Tenants Association Chair and Churchill resident Margaret Guthrie said there was a perception in the community that many public housing properties were left vacant for long periods of time.
"If a tenant leaves the property, then the department doesn't have the right to just enter the property and take possession, the department has to apply to VCAT for an order of possession. They've got to [provide] some evidence [the property has been vacated]," she said.

Even after approval is given to the department to access the property, Ms Guthrie said an inspection was required which usually revealed a series of works or upgrades that would need to be undertaken to make the property habitable for the next tenant.
Works could include a fresh coat of paint internally and/or externally, the replacement of carpets or lino, a stove or other appliance may need to be fixed or replaced, or the house may need to be restumped.
"These can be significant works that are going to take some time," Ms Guthrie said.
"[While] the perception of people in the same street is that the house is just sitting vacant, there are things happening behind the scenes. There is a standard that housing applies – it has to be fit for habitation."