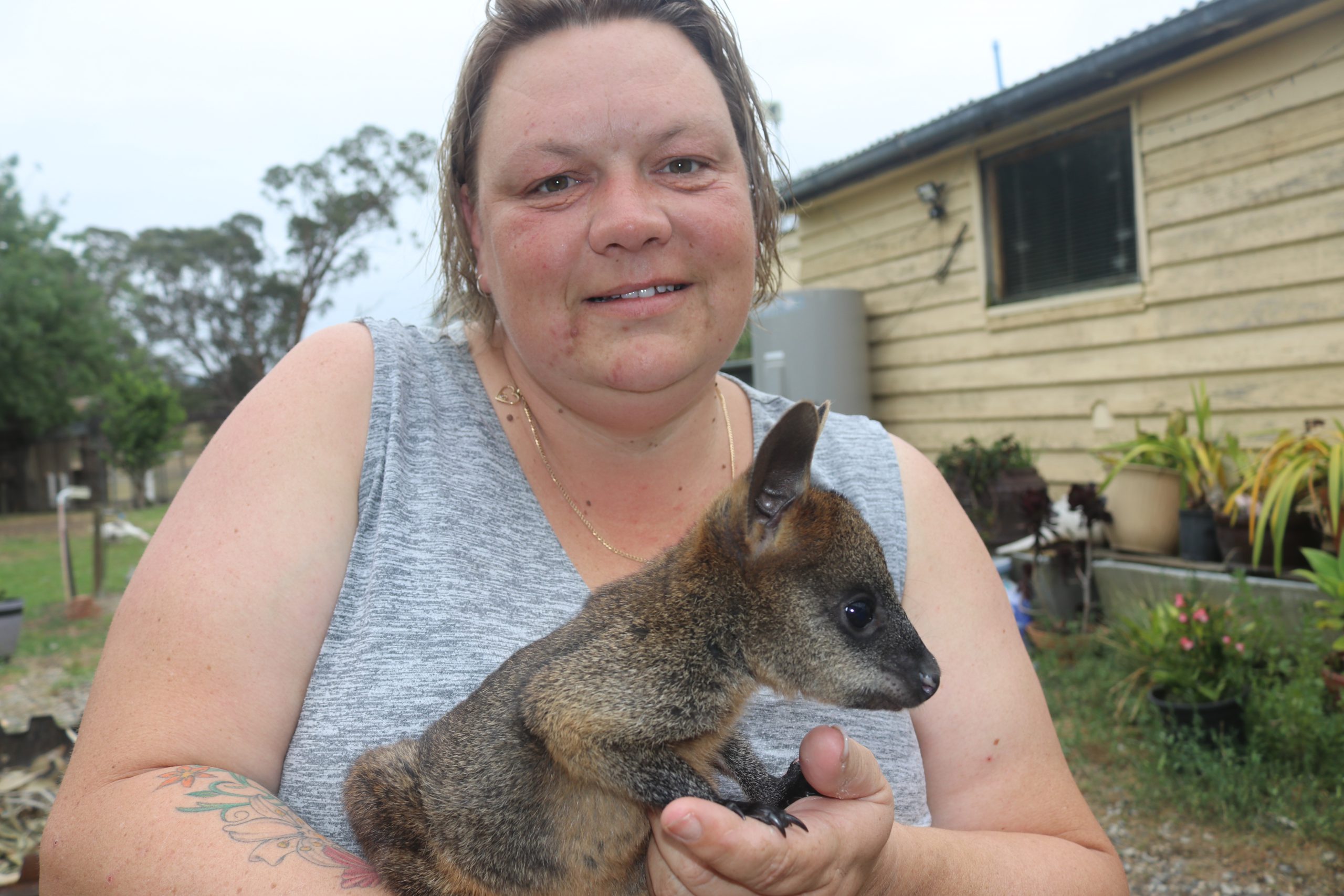 Michelle Slater
A TOONGABBIE wildlife carer is seeking donations to help care for the myriad of native critters she is helping to nurse back to health and return to the wild.
Janine Nolan and her family recently became accredited wildlife carers and need building materials, cages, shade cloth or feeding bowls and first aid equipment.
They are building enclosures to suit the needs of particular species to keep them safe while they are on the mend.
Ms Nolan said they decided to take on the job after finding an injured King Parrot and then learning there was a shortage of accredited wildlife carers across Gippsland.
She said Department of Environment, Land, Water and Planning officials inspected their property and gave them the go ahead.
They have also become part of a local network of carers who offer support and can hand out tips on species-specific care.
They are now in charge of a handful of animals, including a tawny frogmouth chick, a baby wombat, a cockatoo and a wallaby joey.
Ms Nolan said Spike the baby swamp wallaby came to them after his mum was killed by a truck in Sale.
"The driver stopped to check the pouch and Spike stuck his head out. The driver put him under his shirt and took him to the vet," Ms Nolan said.
For more information, visit the Toongabbie Wildlife Rescue & Care Facebook page.