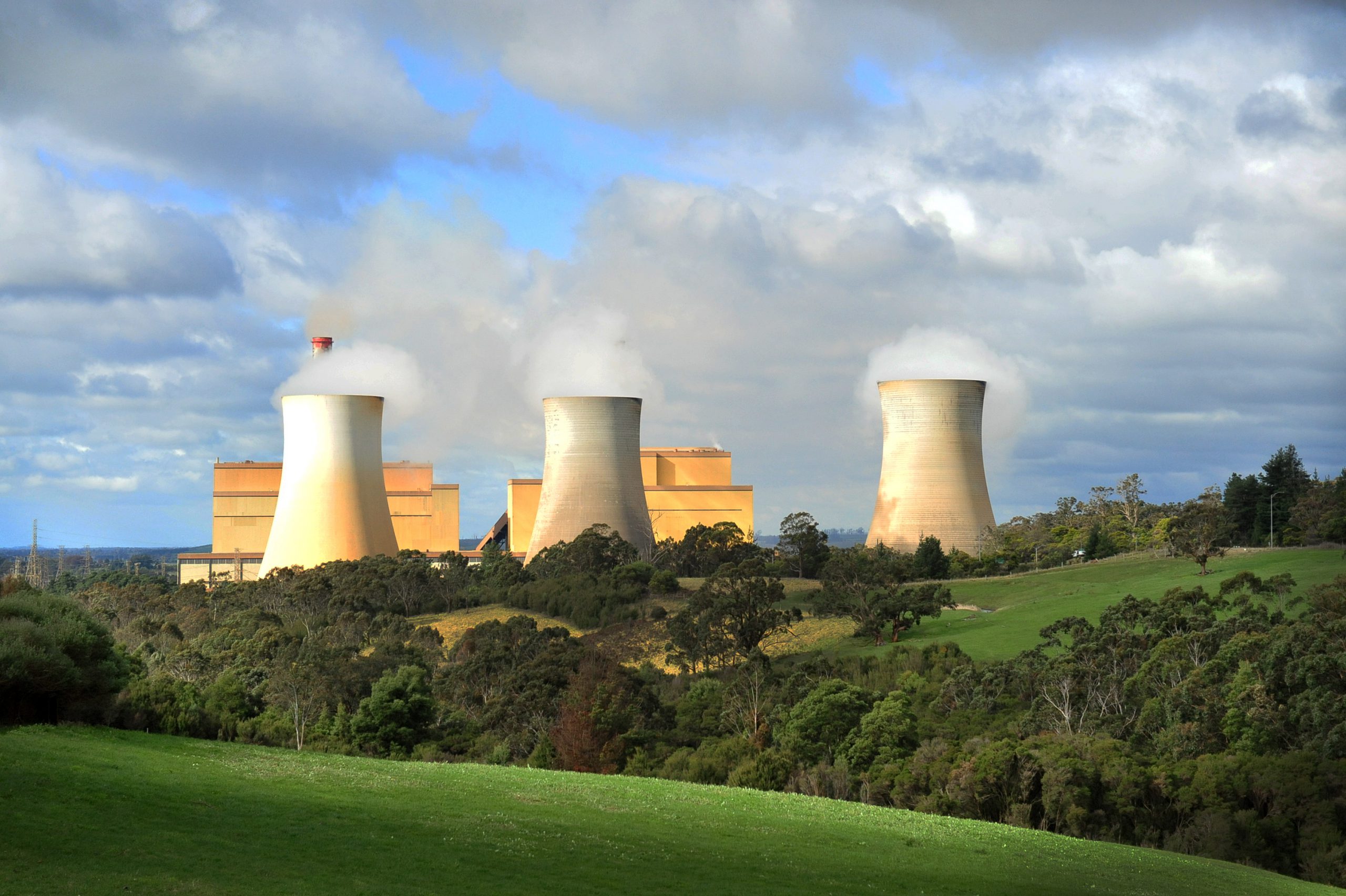 Michelle Slater
LOCALS have hit back at a Greens plan to begin phasing out the Yallourn Power Station in 2020 as part of a staged shut-down of all Latrobe Valley coal-fired generators by 2030.
Member for Gippsland Darren Chester described the plan as "reckless, ill-informed and costly to local families and businesses" and said the Greens had "no interest in the welfare of Latrobe Valley residents".
"Once again the Greens are disregarding the many workers and families who rely on jobs provided by the power stations and have placed their ideology ahead of the need for reliable, affordable, baseload energy in our state," Mr Chester said.
The Greens' Replace Yallourn campaign includes gradually switching off units at Latrobe Valley coal-fired power stations to make the state 100 per cent renewable by the end of the next decade.
It wants to turn the Valley into a centre for large-scale storage and replace coal generators with a battery three times the size of South Australia's Tesla battery.
A key part of the plan is to push the state government to immediately start designing a transition scheme for Yallourn workers so local employees are not left in the cold.
However, Mr Chester called for a balanced approach to the issue and said the Latrobe Valley's major industries relied on affordable baseload energy provided by coal.
"We don't need to punish households and we don't need to set unrealistic targets proposed by the Greens that only drive investment offshore and kill off our manufacturing sector," Mr Chester said.
"City-based Greens are continually coming up with pie-in-the-sky ideas with no real understanding on the implications for Gippsland workers, families and communities."
Member for Morwell Russell Northe said the Greens' plan was "simply not plausible".
Mr Northe said although more renewables were coming online, Latrobe Valley coal would continue to provide reliable and low-cost energy into the national grid beyond 2030.
"The Greens seem to believe that you can simply close down an industry and transition all workers and contractors into renewable jobs without any hurt to people, families and our community," Mr Northe said.
"That is complete nonsense, and you may have the best transition plan in place but experience says that people will lose jobs, prices will rise and security of supply will be threatened."
CFMEU mining and energy branch secretary Geoff Dyke said he would support a phased closure with advanced notice but there needed to be a reliable and despatchable power supply to replace it.
"Batteries are good for the short-term but they are not really the answer. This only shows the Greens' ignorance of the grid, they are trying to push policy without understanding the technology," Mr Dyke said.
"If you shut down Yallourn you will have supply-reliability issues, power-factor correction issues, and it will drive up prices. But we're not against renewables if you put it in where it makes economic sense."
Voices of the Valley president Wendy Farmer said she did not want to see a repeat of the closure of Hazelwood which displaced 700 workers.
"We need something to build the community before a power station closes. We need a plan to transition this community."
Victorian Energy Minister Lily D'Ambrosio was in Morwell yesterday making funding announcements for renewable energy projects but assured locals that Yallourn would keep generating until its announced closure in 2032.
"Our government will not take lessons from another political commentator from the sidelines that doesn't practice politics in the sense of helping communities," Ms D'Ambrosio said.