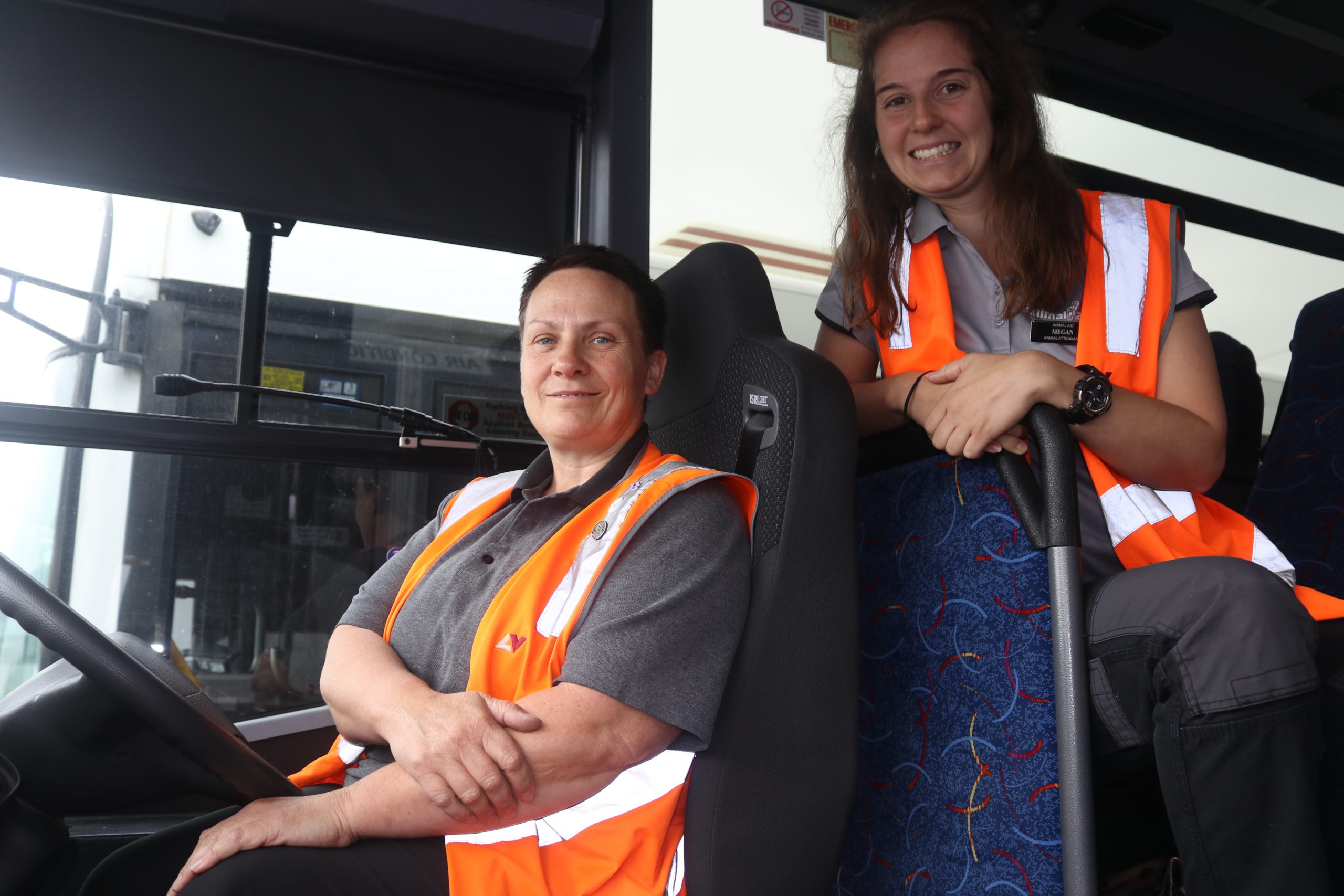 Michele Slater
Latrobe Valley Bus Lines staff and drivers have been giving back to their local community by setting aside a proportion of their wages.
LVBL general manager Anna Tyben said they kick-started the idea last year for staff to nominate a charity and then decide how much they wanted to contribute.
The program raised almost $2000 for Animal Aid, St Peters Café, the Guide Dogs and Dodds Army Cancer Council.
Ms Tyben said all the money raised was put into a staff foundation which was then matched dollar-for-dollar by Kindred Spirits.
"Most of them gave a bit each week. Staff control where their money goes and it's all to support the community and a proactive way to contribute to the community," Ms Tyben said.
Ms Tyben said they would continue the initiative into 2019 and hoped to make another donation by mid-year.
Fulham Animal Aid attendant Megan Goodwin was on hand to accept almost $950 in the first round of donations and said the money would go towards feeding animals at the Wellington Shire pound.
Animal Aid runs the Wellington Shire pound and finds homes for dogs and cats who have lost their owners. It is currently caring for about 16 dogs and 70 cats.
Ms Goodwin said this time of year was especially critical because it was kitten season.
"We are getting lots of kittens coming in with their mothers. This money will help feed them and help buy enrichments for the dogs in hot weather," she said.
"We have a large foster network and they help us care for the kittens for the time they are up for adoption."