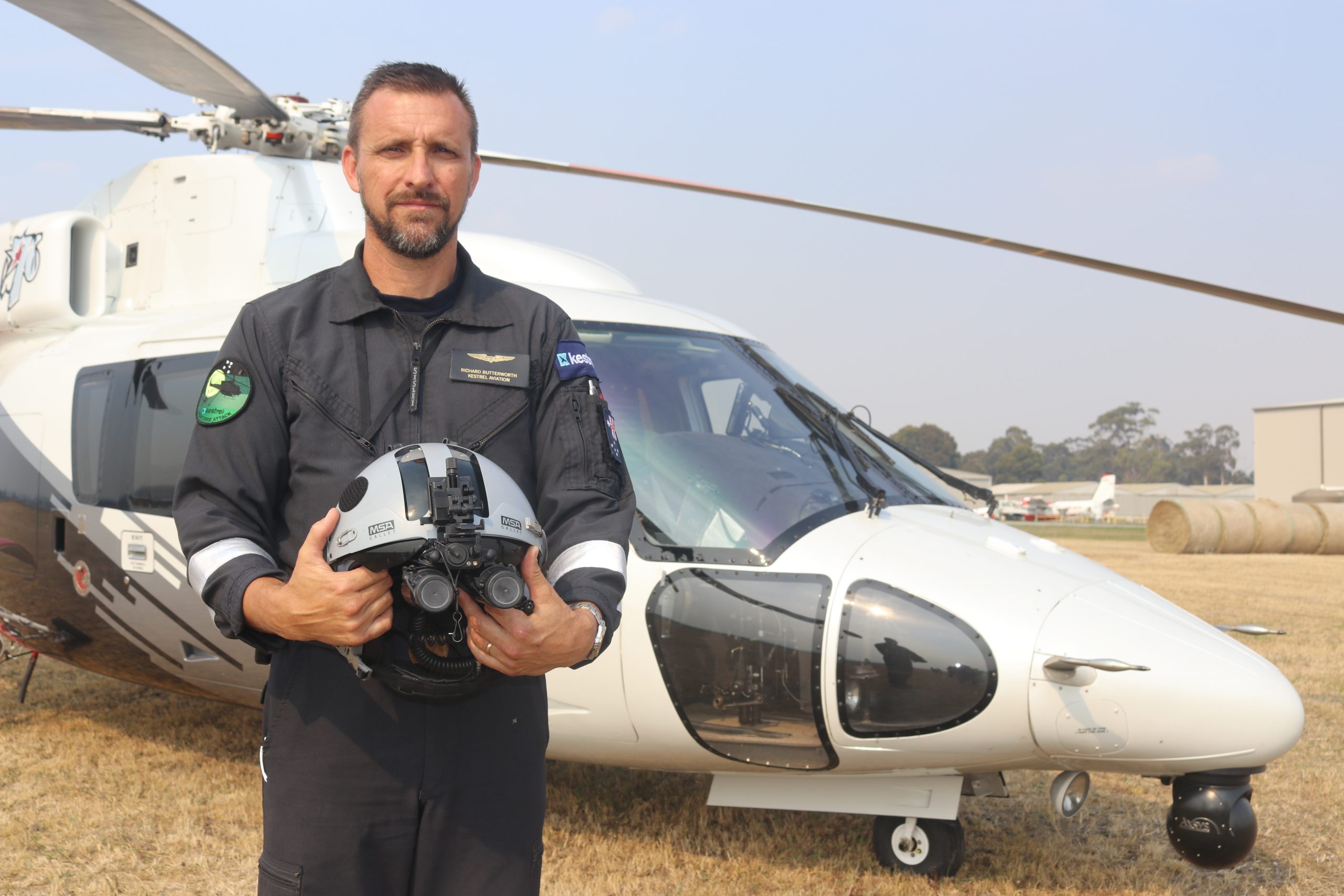 Michelle Slater
Latrobe Regional Airport was the base for an Australian-first firefighting operation to conduct night-time water bombing of the Rosedale west fires.
The operation also included world-first hover-dropping, in which choppers could quickly fill their tanks from remote water locations instead of heading back to base to refill.
The night bombing was carried out in support of about 200 on-ground firefighters and 13 air tankers which had been securing containment lines.
Specially designed choppers carrying pilots, some of whom had been deployed from Canada, were decked-out in night vision and infra-red sensors to precisely pinpoint dump points.
They carried out daytime reconnaissance flights to check out conditions and locate water sources before returning at dark for three to five hour stints.
Night bombing operations lead Wayne Rigg said it meant day operations could be extended into the night when other aircraft were grounded.
"Previously, they've had no support at night and this has been very effective. Often we'd be out at a fire and crews would ask us to stay and do more drops," Mr Rigg said.
Mr Rigg said they had been ready to go since early December after gaining regulatory approvals and the Rosedale fires provided the right conditions to get the choppers off the ground.
The firebombers could draw between 4000 and 15,000 litres from sources such as farm dams or lakes in about 40 seconds for five to seven minute fly in, fly out turnaround times.
"Aerial fighting is all about effectiveness. The closer you can keep your aircraft to water sources, the quicker the turnaround and the more water you can put on it to support ground crews," Mr Rigg said.
Canadian chopper pilot Dave Thiesson said the water bombers "packed a punch".
"Firefighting at night has one key element that makes it easier for us – there's less traffic and light from the fire is very visible with the goggles," Mr Thiesson said.
"During the day it may not be visible and may be covered up by smoke."
Deputy incident controller John Wood said all water taken was recorded and replaced for livestock.