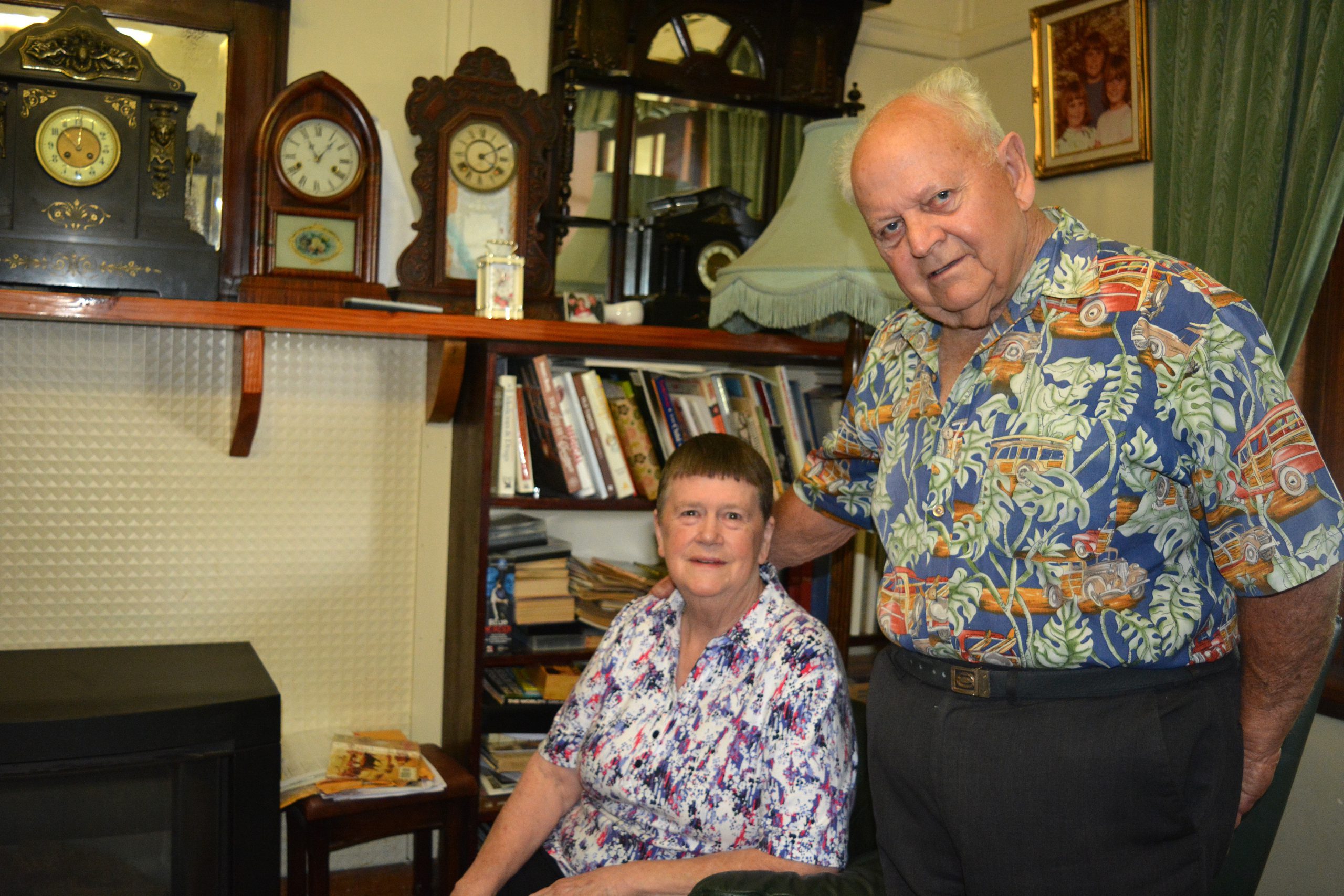 Cher Jimenez
Sixty years ago a young man from Yarram who moved to a neighbourhood in Warragul wearing crutches on both his legs stole the heart of the former Margot Parnell.

On Wednesday Margot and Rupert Whelan celebrated their diamond wedding anniversary surrounded by their immediate family and friends.

A Warragul neighbourhood was the scene for what would become an inspiring story of love that weathered the storms that come with marriage.
Margot, who was 16, found herself tending her family's garden just to have a peek at the handsome young man who had moved into the neighbourhood.
"I started doing the garden so I could see him. My parents were impressed that I was gardening," she recalled.
"She was a lousy gardener," Rupert, a retired professional gardener, said.
"I thought he was pretty handsome. Look at that, Australia's most wanted!"
Rupert said his first impression of Margot, who comes from a family of eight, was a "happy go lucky girl [who's] full of life".
Rupert marriage on the steps of Margot's home with a ring which she wore proudly while walking down the street.
"I ran into one of my school teachers and I said 'look I'm engaged' and she said 'you have grown up a bit.' I'll never forget it," Margot said.
In less than a year the lovebirds were married on January 9, 1959 and set up home in Warragul. They now have six children, 20 grandkids and six great-grandchildren.
Two years after entering married life Margot started making biscuits as a business while attending to her growing family. She started a biscuit business at home and it grew to a catering business where she found herself sometimes baking between 2000 to 3000 biscuits a week. Fifty-eight years later she still runs the business from the couple's Traralgon home.
Rupert, 83, on the other hand, has retired as a professional gardener for the Warragul council and later on with Latrobe City Council when the family moved to the Latrobe Valley.
Margot said married life was learnt by "trial and error" but sticking it out no matter what should be a mutual decision.
"We don't have huge fights. I just walk out muttering," she said.
"We laugh a lot."