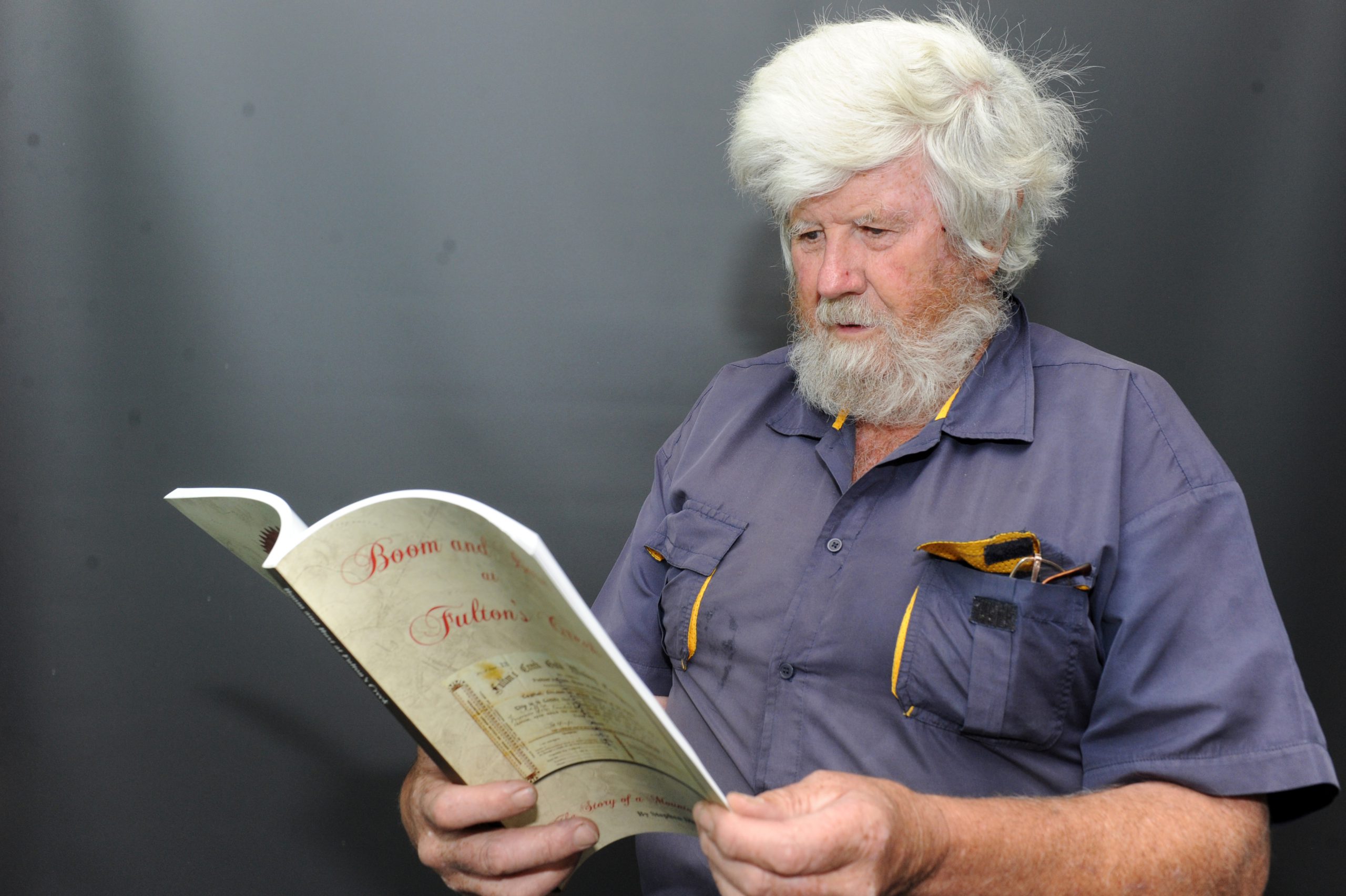 Heidi Kraak
Author Stephen Dingwall chuckled when asked why the unsuccessful Fulton's Creek mine intrigued him enough to write a book.

"They crushed 150 tonnes and the crushing only produced seven ounces of gold and that was the end of the mine," he said.
"All that work for one crushing."

Mr Dingwall said the mine, located in the mountain ranges north-east of Walhalla, opened in 1895 and closed in 1896 – hence the title of his book Boom and Bust at Fulton's Creek. The 222-page book features 16 original photographs as well as documents, such as letters, from 1895 through to 1899 that tell the story of Oswald McArthur's search for gold in the mountains north of Walhalla.
Mr Dingwall, a former dairyfarmer who has been living in Maffra "forever", had always been interested in gold prospecting, mining and history, but upon retirement found the time to research the Fulton's Creek mine fully.
"I acquired all of this information and all the original documents and I thought 'nobody has got it', so I thought I'd put it in a book," Mr Dingwall said
"It's been 20 years in the making."
The battery for the mine was transported from Briagalong, through the mountains to Fulton's Creek
"[The mine] boomed until they started work and then it went bust – it only lasted one crushing and that was the end of the mine because there wasn't enough gold there," he said.
"There were 16 people on the payroll when it collapsed. There was a list of debtors – all the names of the people that were owed money.
"We only got half the correspondence, there are probably big gaps, but we don't know how many of the miners got paid … we only have one-half of the story."
Mr Dingwall said Fulton's Creek was the starting point for the discovery of Walhalla and Cohen's Reef and he included information about the history of mining in the area in his book.