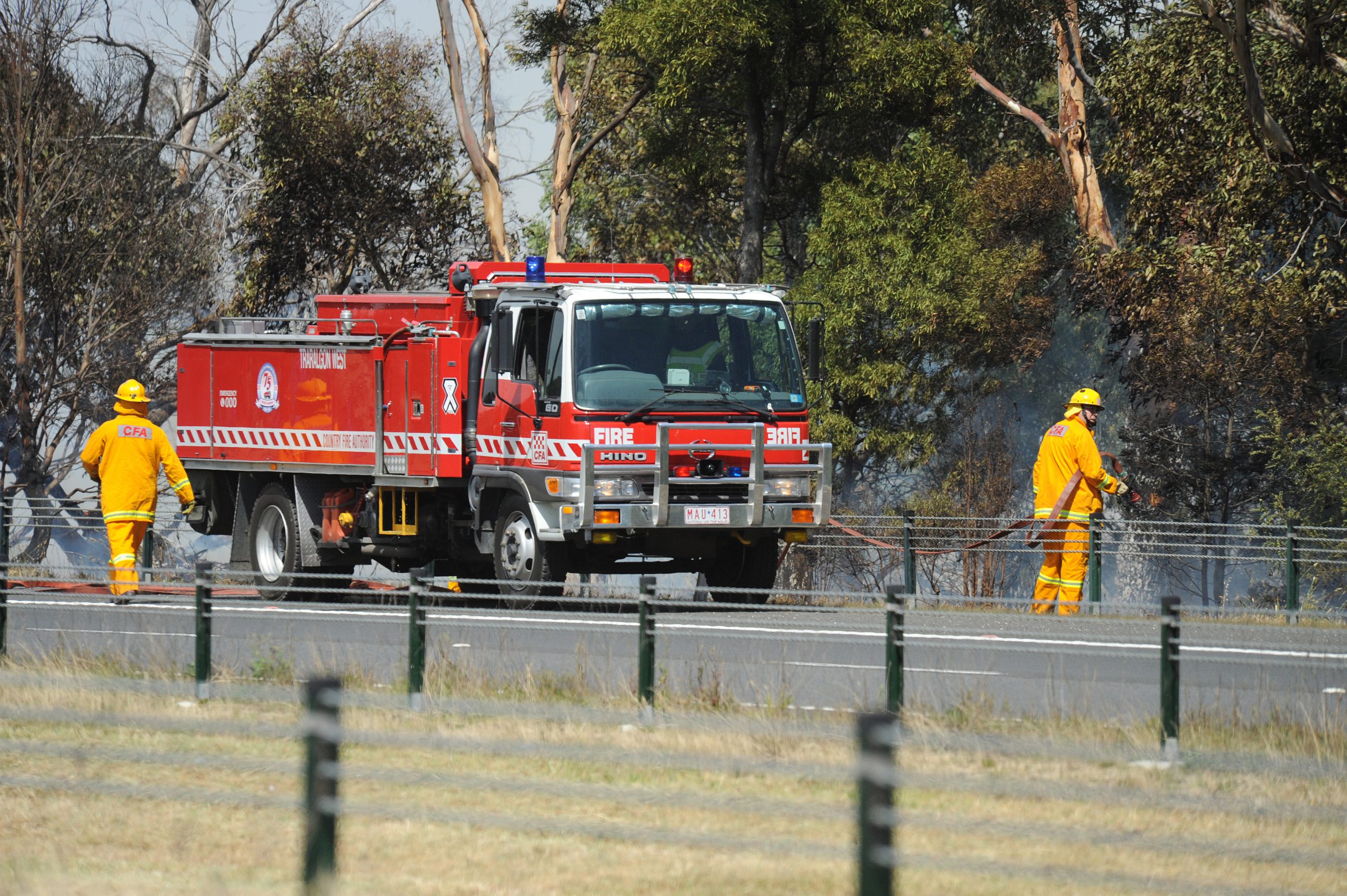 Heidi Kraak with Bryce Eishold
A commercial mower has been identified as the cause of a blaze at Hazelwood North on Thursday afternoon.

Police said the mower hit a rock, causing sparks before a grass fire ignited and a number of hay bales caught fire.

Eleven appliances were called to the scene and later an additional aerial pumper, which allows water to be sprayed from a high vantage point, arrived at the scene along with a number of other field vehicles.
CFA brigades from Hazelwood, Yinnar, Traralgon, Morwell, Latrobe and Churchill had the blaze under control by about 4.30pm.
However, the haybales proved harder to quash than the grassfire and the final tankers didn't leave the site until about 8pm.
The fire was on a private property and damaged an area of about 100 metres by 400 metres.