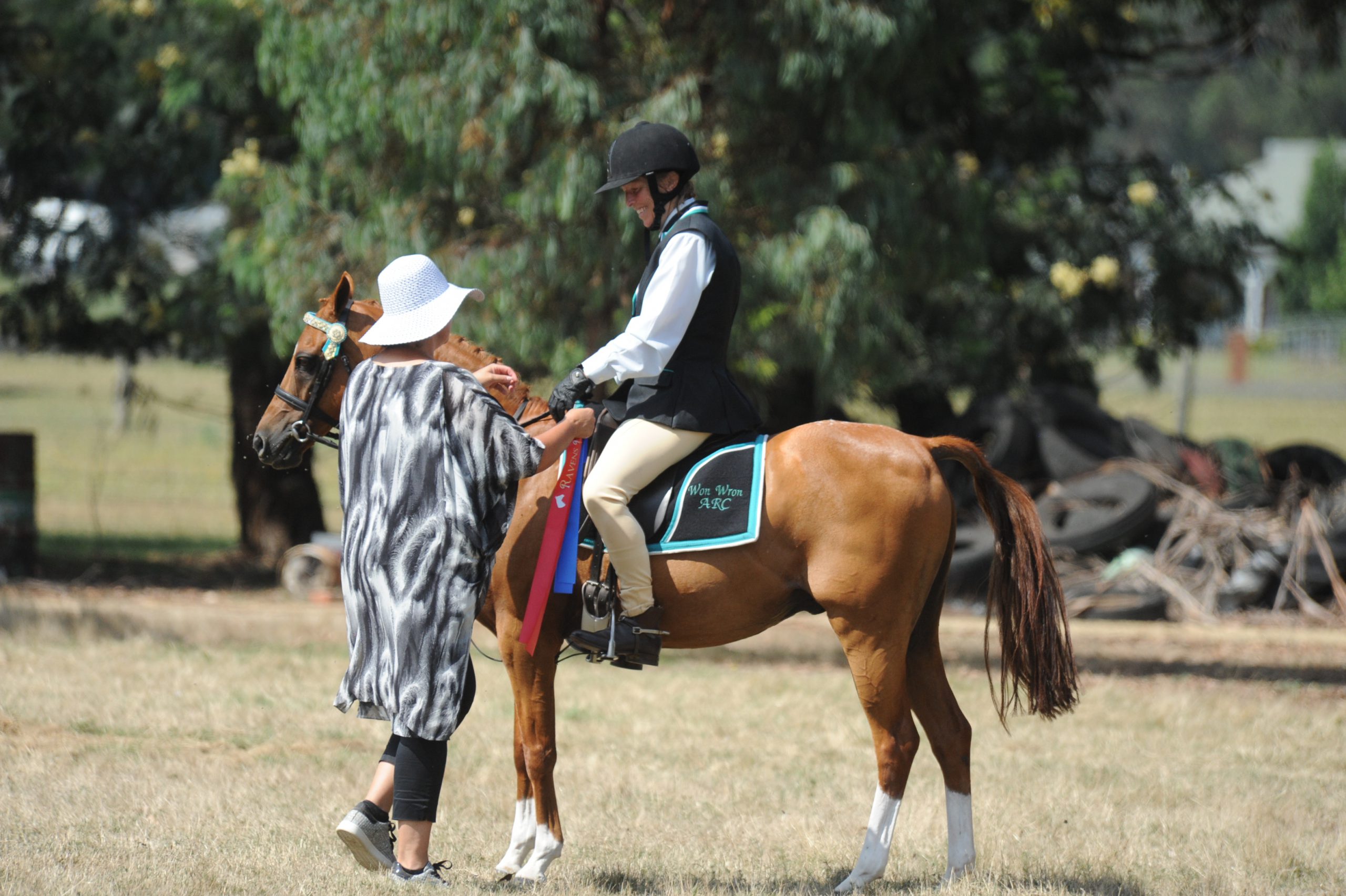 Michelle Slater
Ravens Park Riding Club has invited pony clubbers and adult riders to polish up their mounts and have a go at the club's upcoming official summer show.
Event organiser Janelle Cooper said the club was gearing up for its second summer show which will feature a pony club ring and is also open to Horse Riding Clubs Association of Victoria members.
Ms Cooper said they wanted to invite younger riders to try their hand at showing and to share a ring with older riders.
She said ring one would feature traditional ridden events with a HRCAV high point score.
Ring two will feature a mix of classes including mares and geldings, pairs of riders, led, hunter and handy mount classes.
Ms Cooper said there would be a hot weather plan in case of extreme heat which would include an early start for an early finish and lots of water points on hand for equine welfare.
Ravens Park Riding Club was formed almost two years ago with just four members and has since gone from strength to strength.
Ms Cooper said membership had tripled in the last six months and the club held a variety of events at its monthly rallies to encourage beginner riders to try new disciplines.
She said the summer show would help raise funds for club grounds at the Traralgon racecourse, including two riding arenas, a mountain trails and cross-country course and to deck out the club rooms.
The Ravens Park Official Summer Show will be held at the Traralgon Pony Club grounds on January 27, starting at 7am. Gate entry is free and class entries will be accepted on the day.
For more information go to the Ravens Park Riding Club Facebook page.