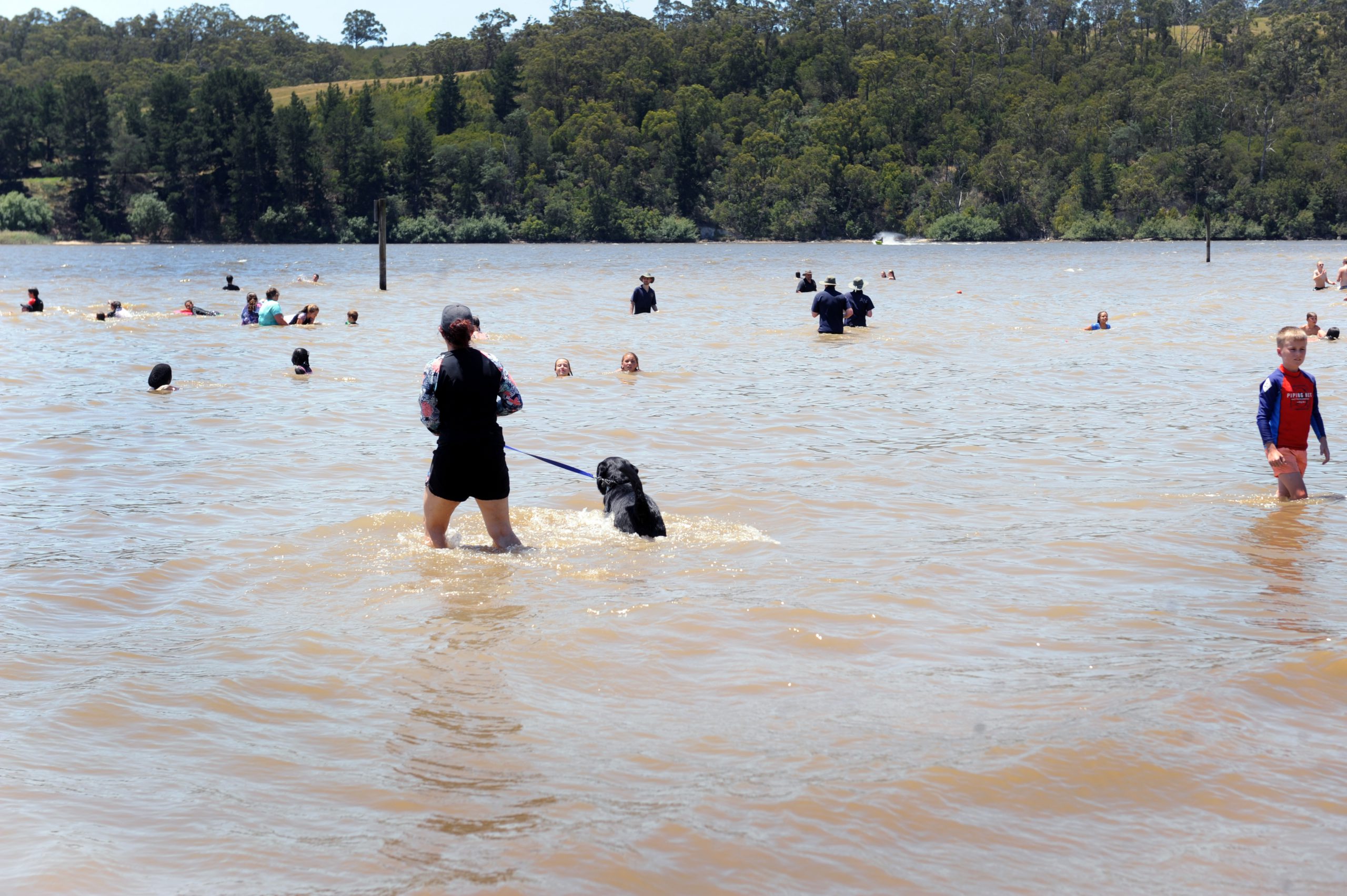 Anne Simmons
A cool change over the weekend will only offer "short respite" before more sweltering conditions return to the Latrobe Valley, the Bureau of Meteorology expects.

Local temperatures have soared above those recorded at Melbourne's Olympic Park, with the Latrobe Valley reaching 41 degrees at 2.30pm on Tuesday after Monday's high of 39.2 degrees.

Yesterday, the weather bureau forecast 37 degrees for the Latrobe Valley, but only 26 degrees for Melbourne.
Bureau of Meteorology senior forecaster Rod Dickson said the difference in heat was because, unlike Melbourne, the Latrobe Valley found no relief from coastal sea breezes.

"We're in a situation where we've got a pretty hot air mass over the state and temperatures over inland areas are heating up each day," Mr Dickson said.
The weather bureau is forecasting cloud cover for today which will likely lower temperatures but any rain from the cloud "won't amount to anything significant in terms of rainfall".
"It looks like we will see a more significant change during Friday with 33 degrees again – the temperature really depends on timing of change – but looks like it will be in the 30s and there will be a cooler south-westerly breeze develop on Friday," Mr Dickson said.
Milder conditions on the weekend are set to be short-lived.
"It looks like the change on Friday won't bring a long-lasting mass of cool air to the state," Mr Dickson said.
"By around Tuesday next week temperatures across the north will be back into the 40s, so northern locations will see the heat return earlier than the south."
The bureau expects the mercury to rise to the high-30s in the Latrobe Valley around Tuesday next week.
Extreme heat has affected local people, with the Traralgon library restricting its opening hours this week with broken airconditioning.
On Tuesday, the play at the Traralgon Junior International did not start until 3pm, after the worst of the heat.