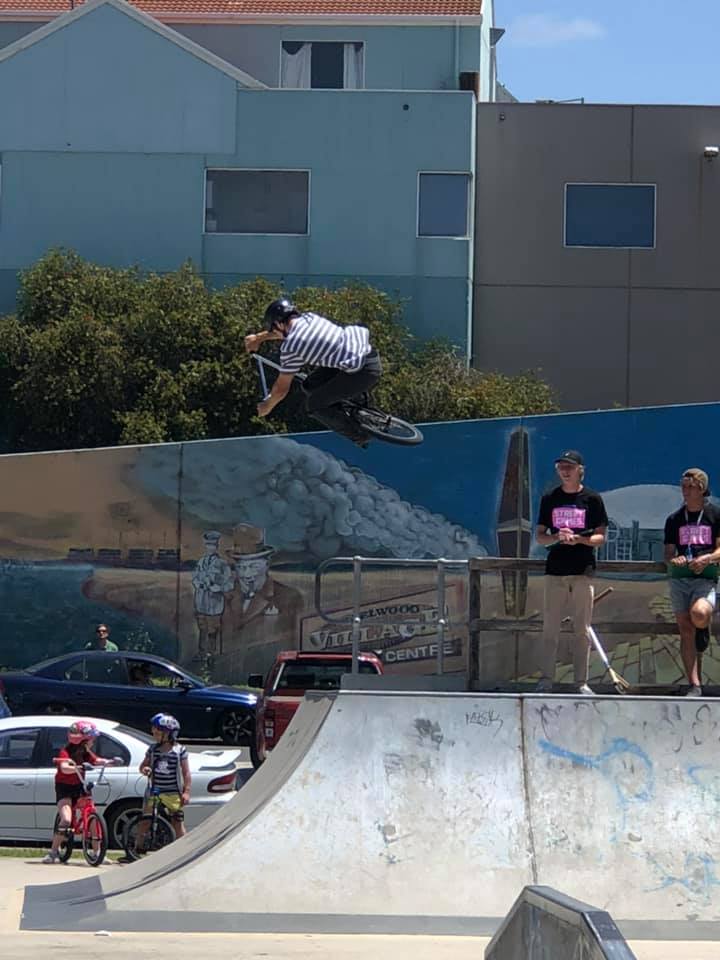 Heidi Kraak
Scooters, skaters and BMX-ers flocked to Churchill on Sunday to show off their skills on wheels in a Latrobe Streetgames skate park competition.

The event was held in conjunction with YMCA Action Sports, bringing the Australian Skate Park League competition to the Latrobe Valley as part of the Victorian league – the league makes up one part of YMCA's national pathways program that visits skate parks Australia wide.
The competition at the Churchill skate park was the second in a series of five competitions around the region – the first one was held in December last year and the next one will be held on February 10 in Traralgon.
The competitions will be held in conjunction with clinics to give community members of all skill levels an opportunity to have a go at skating, scooting and BMX.
Latrobe Streetgames project coordinator Den Lim said the program would not only help give young people in the community not participating in mainstream sports an outlet to be physically active, but would go some way to providing additional employment in the region.
"It is building the capacity of young people to deliver all skate and scoot programs in the Valley, rather than bringing in crews from Melbourne, we'll have Streetgames crews that will deliver the competitions into the future," she said.
Ms Lim said there were between 40 and 50 participants in the competitions in Churchill on Sunday while the addition of spectators, family and friends, Ms Lim brought the number of attendees to almost 100 people.

For more information, visit the Latrobe Streetgames Facebook page.